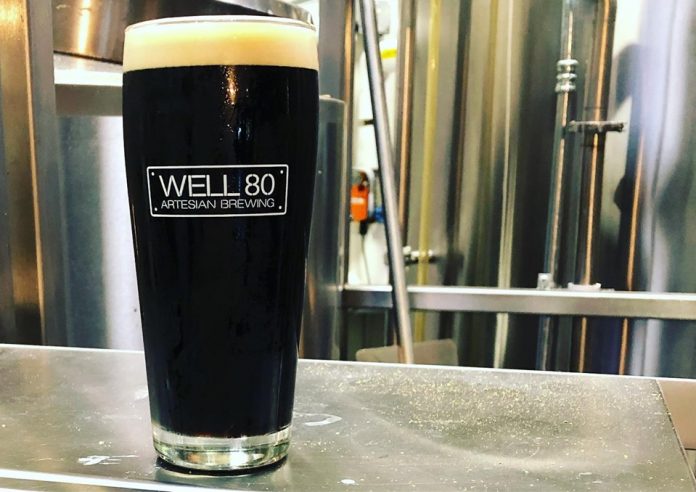 Beer lovers, Washington's capitol city is your heaven. Olympia is flush with taverns, pubs and brewhouses where you can enjoy craft beers, brewskis and everything in between. Better still, all are located within a few-mile radius, perfect for an Olympia pub crawl with friends. Check out these places to get a beer in Olympia.
The Brotherhood Lounge
119 Capitol Way N, Olympia
360.352.4153
The Brotherhood Lounge has a small entryway that belies the tremendous fun you'll find inside. There are lots of draft beers, wines and champagne, but the real treat is the entertainment. The Brotherhood Lounge hosts lots of events, such as fabric dancing, dance parties and StoryOly, a story slam where people share their real-life experiences. If you'd like something a bit mellower, the Lounge also shows movies on Sundays or you could play simply play pinball or pool.
Eastside Club Tavern
410 E 4th Avenue, Olympia
360.357.9985
There are a number of highly recommended pubs on 4th Avenue in downtown, including the Eastside Club Tavern. This one obviously knows how to do it right because it's been around since 1942. They continually rotate microbrews in its 42 taps and also serve wines and non-alcoholic drinks. This pub offers customers some fun with games like pool, shuffleboard and ping pong.
McCoy's Tavern
418 4th Avenue E, Olympia
360.352.0696
The sign outside McCoy's Tavern says it all. "The real McCoy." This is a dive bar popular with the younger crowd, one that features draft beers and much more. Thursdays are Ladies' Night, where women get discounts on drinks. Weekends can get hopping with concerts from local bands.
Well 80 Brewhouse
514 4th Avenue E, Olympia
360.915.6653
Well 80 Brewhouse uses water from one of Oly's well-known artesian wells to make its ales and lagers. Well 80 is kid-friendly and offers a variety of eats, including soups, burgers and hand-tossed pizzas. There is outdoor seating with heaters for the colder months. Dogs can be leashed to the outdoor front rail and will receive their own bowls of water. The brewpub also features different specials each day, including discounts for public sector workers on Mondays and students on Sundays.
Northwest Beerwerks
420 Steele Street SE, Olympia
360.350.2051
Northwest Beerwerks, on the east side of Olympia, is a great spot that offers a rotating supply of craft beers, hard ciders and wine. This beer garden provides a calm environment, one that lacks loud music or TVs showing raucous sporting events. "We simply focus on providing an environment where you can partake in a quality beverage and have a clear, enjoyable conversation with other patrons," shares Jason Stenzel, Northwest Beerwerks general manager. The place also has large outdoor spaces for dogs, and even a mug club for the pooches.
TOSS Taps
400 Cooper Point Road SW, Unit 8, Olympia
360.584.9437
While many businesses shut down during the pandemic, TOSS Taps did just the opposite – it opened in August of 2021 and has been going strong. The acronym – Taste Of the South Sound – tells exactly what you'll find inside. 40 taps with beers, ciders and even root beer from across the area and across the state. The pub rotates its offerings, so there's always something new to try. TOSS Taps also has a game room filled with arcade games, pinball, darts and more. Dogs are welcome here.
Headless Mumby Brewing Company
232 Division Street NW, Olympia
360.742.3880
If you're looking for a lager, then the Headless Mumby Brewing Company is the place to go. This seven-barrel brewery offers only lagers, some always on tap and many others that rotate throughout the year. Some of these lagers are inspired by the Pacific Northwest while others are made using traditional German recipes. Headless Mumby has themed activities throughout the week, including family game nights on Sundays and trivia nights on Thursdays.
2 Mile House Pub and Eatery
4221 Harrison Avenue NW, Olympia
360.753.9964
Hungry for some food and fun? Then head to 2 Mile House Pub and Eatery. The pub has a full bar and a full menu. You can munch on some tacos, wings or fish and chips while enjoying the atmosphere. The 2 Mile House Pub also offers comedy shows, trivia nights and monthly painting parties.
Skep & Skein Tavern
2106 Harrison Avenue NW, Ste. B14, Olympia
360.292.4400
Skep & Skein Tavern has craft brews, ciders, wine and something you'll have a hard time finding elsewhere – mead. The tavern's mead has proven so popular that it created a production company called Axis Meads to meet demand. Keep your eyes out for enjoyable activities here. Skep & Skein offers unique bits of fun, such as weekly stitching nights, as well as occasional events like cribbage tournaments and a houseplant swap meet.
Sponsored