The Tumwater School District's Leadership Academy primed principals, vice-principals and administrators for an exciting start of the 2022-23 year. Over five days, the group trained on leading for equity, discipline updates, positive behavior intervention systems, and multi-tiered systems of support (MTSS). It's been a bumpy few years for educators and students. Getting off to a great start is critical for optimal success. The program was kicked off by the new Interim Superintendent Dr. Carole Meyer. "I walked into a team of thoughtful, talented and gifted educators and leaders," she says.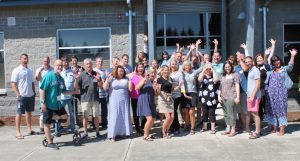 "They were receptive," says Meyer. "We were all ready to be together in-person."  The overarching purpose of the academy was to review policies and understand the overall mission of the district. This includes maintaining consistency across the system. Teachers and students have been in varied learning situations and modes, and this fall the plan is for everyone to be back in the actual classroom.
New Start with Tumwater Interim Superintendent
The first day on the job for Meyer was July 1. She has a wealth of administrative experience including serving as an Interim Superintendent for the Moses Lake School District and previously as the district's Assistant Superintendent. Dr. Meyer has been a principal for both middle and high school levels. Her years of service as an academic counselor and special education teacher bring extra knowledge and skills. She is excited to work with the Tumwater Schools to continue focus on the district goals.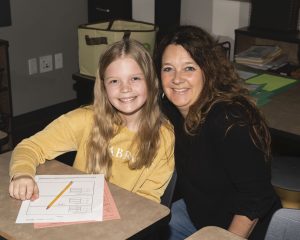 With her counseling and education experiences and background, Meyer is well aware of the trauma and stresses of the pandemic have brought into families' lives. "It has taken a toll on staff, too," she says. "We acknowledge it, have conversations, and make safe places to talk about it," Meyer explains. "We build capacity to help each other by asking and accepting help." She is confident in the district moving forward this year in all aspects. "Every educator is ready to lead these students," she adds.
Tumwater Schools Keeps Equity in the Conversation
Equity is a another much discussed focus. We hear about inclusionary practices and greater access, but what does that mean? The district has enrolled the help of Potential Unleashed, a business owned by Jahmad Canley. People receive coaching and trainings about creating inclusive organizations that minimize bias and address systemic inequities. These efforts are reflected in the school's mission and strategic plans. The effects then cascade throughout the district. Inclusionary practices are reflected in course content, food service, policies, budget choices and so many more places.
"We want to live with a sense of belonging," says Meyer. The purpose is for students to feel safe, have a significant adult with whom they can talk, and to engage in meaningful education.
Three Pillars Support the Foundation of Tumwater School District
The Tumwater School District uses the following three pillars for continuous student learning in a caring, engaging environment. The pillars are supported by educational equity.
Instructional Excellence: We prepare all students with the knowledge and skills to succeed in life and beyond graduation.
Systems of Support: We create a welcoming culture where all students' academic, social, and emotional needs are met.
Fiscal Stewardship: We manage and protect public funds and assets through efficient and effective use of available resources.
Meyer's Involved Leadership Style
Meyer plans her work week to include two days out in the field and three days in the office. Time is utilized efficiently. Not only are there the schools from preschool to high schools, but there are also maintenance and transportation buildings and food service areas. Over time, she will be in every single building. Her office is uncluttered and conducive for productive meetings and other business. She incorporates her core values into her work, which align with the school's pillars:
Relationships: Lead with emotional intelligence – self-awareness, self-management, social awareness, and relationship agreement.
Empowerment: Include the team in decision-making, capitalize on their expertise, cultivate leaders, and build capacity.
Integrity: Lead with consistency of action, values, methods, measures, principles, expectations, and outcomes.
"We are so happy to be back in person, greet students, and are ready for in-person learning," says Meyer. For all the details about the Tumwater School District's school year, you can visit the Tumwater School District website.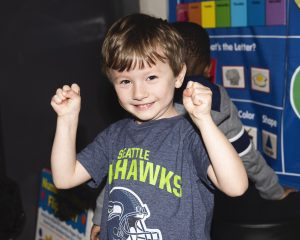 Mark your Calendars for Tumwater School Start Days 2022
The first days of school are coming up the week of Labor Day
September 6: Link Day for Black Hills High School Freshman and New Students; Orientation Day for Tumwater High School Freshman and New Students
September 7: First full days of school for high schools and Tumwater Middle School; Bush Middle School attends ½ day with Strong Start Conferences in the pm
September 7-9: Strong Start Conferences K-8, except Tumwater Middle School
September 12: First full day of school for Preschool – 5th grade and Bush Middle School
Sponsored