In December 1915, eager children pressed their faces to the windows to catch a glimpse of a magical scene. Nestled between Christmas trees was a tiny Nativity scene made of sugar. That and a display of iced cakes and other delights promised good things in Olympia's Daily Bread Shop at 426 Washington Street.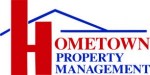 The Nativity scene was created by elderly artist Hugo Schultz, who made the store's window displays a local highlight. During his tenure at the store, he created other displays including a historic model of Fourth Avenue in 1867 and a story of the Greek sea nymph Galatea and goddess Aurora.
The owner of the Daily Bread Shop was Ludvig Dornecker, who went by Louis or Louie. Born in Lanthud, Bavaria, Germany on August 11, 1882, Dornecker immigrated to the United States, arriving in New York in June 1899. He became an American citizen in 1912. Dornecker was married to Rose "Rosie" Bauer (1878-1953), who immigrated from Germany with her parents when she was 12. They had two children, Anna and Louis Jr.
Dornecker spent a few years in Tacoma working as a foreman at the Tacoma Baking Company before coming to Olympia. He became proprietor of Arlitt's Bakery on 513 East Fourth in 1910. Dornecker then bought and remodeled the former Thomas Bakery at 426 Washington Street, and reopened it in March 1911. He transformed the old garage into more bakery space, dividing his business between retail and wholesale sections. Unsure what to name his shop, he offered a $15 prize to the person who could come up with a name that he liked.
The Rise of the Daily Bread Shop in Olympia
On March 20, he announced the winning name as the Daily Bread Shop — as in, "Give us this day our daily bread" from the Lord's Prayer. A Mrs. Haines suggested the name.
The shop made a wide array of baked goods, besides bread and rolls. They decorated cakes for birthdays and holidays while also producing French bread and Saratoga chips. In March 1914 they added potato doughnuts, which use mashed potatoes to replace most or all of the flour), as Wednesday specials.
One of his baking specialties was more unusual. In September 1913, Dornecker introduced "health bread." He had worked for Father Sebastian Kneipp at Bad Wörishofen. A Catholic priest and health reformer considered one of the forefathers of naturopathy, Kneipp created a type of whole wheat bread. It is called kneippbrød in Norway where it has become very popular.
A sweeter specialty was raisin bread. First put in the market on Raisin Bread Day, April 1, 1913, for a quarter people could enjoy "three crisp delicious loaves" of "a confection which he believes would be fit accompaniment to the ambrosia of the gods at their feast on Olympus."
The Daily Bread Shop's biggest seller was Mother's Bread or Mother's Malted Milk Bread or just Milk Bread. First made at Arlitt's, Dornecker promoted it as, "The lightest, whitest and best bread that any baker could make." The store's bread and other products were also sold at local grocery stores.
As one of the town's leading bakers, Dornecker was active in his community. He was a charter member of both the local Knights of Columbus and the National Union (a fraternal insurance organization). A member of the Elks, he often baked for their events and displayed turkeys in his store windows for the annual turkey trot fundraiser. Dornecker was also a judge in a war bread contest at the Washington State Traveling Library in March 1918. His wife Rose was active in Catholic women's organizations.
The Fall of the Daily Bread in Olympia
At first, Dornecker's business thrived. In 1914 his store was even making twice weekly delivery runs to Oakville, Littlerock, Lacey, Rochester, Gate and Tenino. He leased space at the new Oasis Hotel Annex building in Tenino, with a bake oven encased in Tenino sandstone that had a capacity for 450 loaves at a time.
However, city bakers struggled under rising flour prices. In September 1916 they cut 5-cent loaves from the market, making 10-cents for a 20-ounce loaf the standard. However, things were starting to fall part for the Daily Bread Shop. In 1916, Dornecker was fined a dollar and costs for selling underweight bread to the Mays Brothers' grocery store in Tenino.
But things got worse. "Dornecker's Bakery Foul," ran the headline of the November 11, 1918 issue of the Morning Olympian. Mrs. W.H. Coffin, a health inspector for Washington State, described the bakery as something out of Upton Sinclair's "The Jungle." "The conditions," she wrote, "found existing at Dornecker's bakeshop was absolutely the worst I have ever seen in the state." She described backed up sewers and dead mice in barrels. Far worse, was the worms and weevils found in the cobwebbed-filled hopper under the sifter that went directly into the mixer. Dornecker confessed that he had not cleaned the hopper since it had been installed two years earlier.
The Daily Bread was investigated during a crackdown on public health in areas surrounding Camp Lewis — now  JBLM. While Daily Bread Shop's advertisements had promised "purity, quantity, quality," with products "made clean" and "wrapped clean," it was no longer true. Dornecker was fined $100 and costs.
Dornecker and his family moved to Oregon in 1919. He operated the American Bakery in Bend before moving to Prineville to operate another bakery. In his final years Dornecker worked as a nightwatchman at a sawmill.  He passed away on June 14, 1950 and is buried in Tumwater's Calvary Cemetery.
Since the Daily Bread Shop closed, the safety of local bakeries has been assured by strict health standards and people can enjoy their delicious products without worry. The city continues to have a thriving array of bakeries where people can find their daily bread and much more.