Tired of running on that treadmill or around a track? Thurston County has a number of great trails to explore, easy and hard, short and long, so we turned to the Oly Trail Runners club for some recommendations. Here are the group's picks on where to go trail running in Thurston County.
Squaxin Park
Squaxin Park, formerly called Priest Point Park, is filled with old growth cedars and plenty of green undergrowth that will make runners feel they are miles from the city, though downtown Olympia and the state Capitol building can be seen from higher areas. Squaxin Park has more than four miles of paths split among three trails, though the Ellis Cove Trail is currently closed because it was damaged by this year's rains. Squaxin Park also features a rose garden and a great play area for kids, so your family will have plenty to do while you get in your miles. The Oly Trail Runners finds this park so enjoyable and convenient that it meets here for weekly runs.
Watershed Park
Scenic and short, Watershed Park is a gem in Olympia's center. It features a 1.4-mile loop with several entrances, some solely for pedestrians. Though generally considered an easy jaunt, there are a couple spots steep enough to require steps. The park is a great example of western Washington's temperate rainforests and is filled with beautiful greenery. The park also offers a bit of local history: private wells here supplied almost all of Olympia's water in the late 1800s and some relics are still visible among the skunk cabbage and salmonberries. The park is popular for year-round use.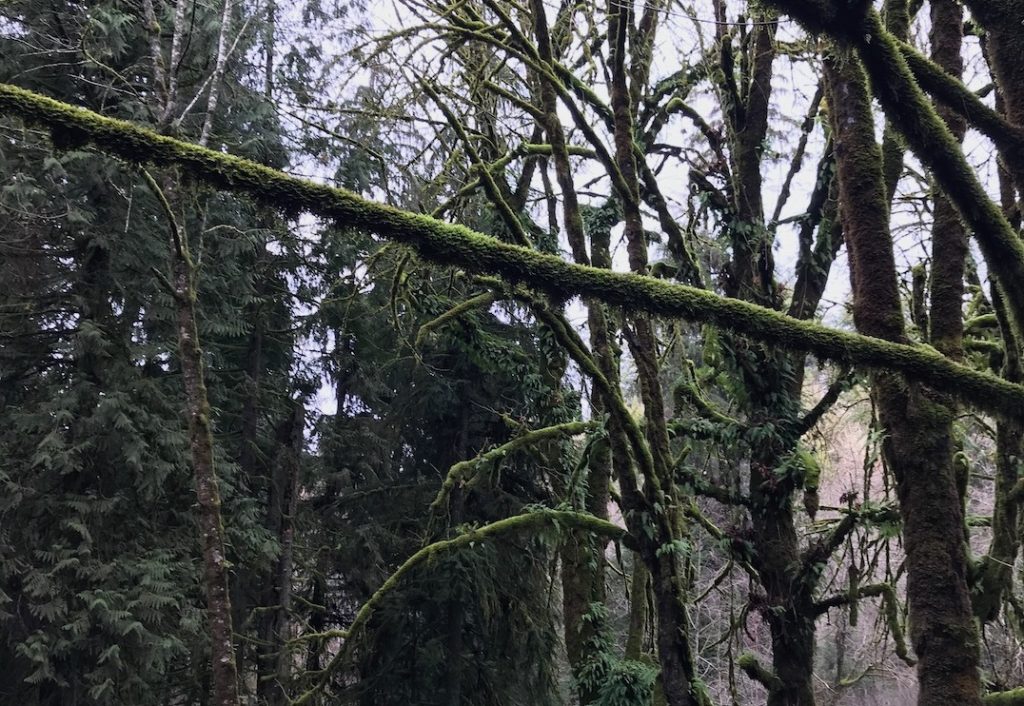 Tolmie State Park
Though best known for its wonderful shoreline, Tolmie State Park also offers some fun places to put in a few miles. Three trails offer short trips through the woods and along the waterfront. The Twin Creeks Trail is lined with interpretive signs about the local flora and fauna, so you can learn a bit about the area while you stop to catch your breath. A Discover Pass is required.
Millersylvania State Park
Millersylvania State Park is one of the area's most popular areas to run. It has more than eight miles of trails, but the great thing here is that they crisscross, meaning runners can customize their routes. Better yet, there are numerous maps along the way that show the distance between those intersections so you will know just how far you have to go. Millersylvania also has a lot to do afterward, including two swimming areas, kayak rentals, 155 picnic tables and camping. A Discover Pass is required to access the park.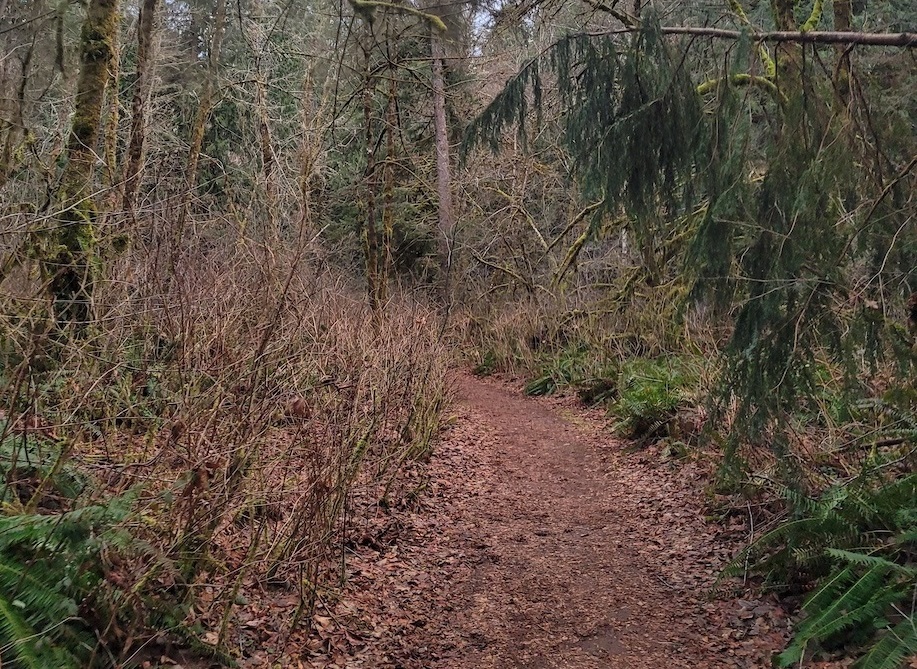 Mima Falls
Mima Falls is a very popular destination for good reason. It's filled with lush undergrowth and the trail offers a moderate workout. The falls are about two miles in, but trail runners can extend their run by continuing on to other trails. Oly Trail Runners recommends taking the Mima Falls Tie Trail and then onto the Campground Trail, making for a 6.6-mile loop. Go early – there are just 30 parking spaces and they fill up quickly. Anyone nervous about gunfire should be aware that this is not far from the Evergreen Sportsmen's Club and you may hear target shooting while at the trailhead and while running. A Discover Pass is required.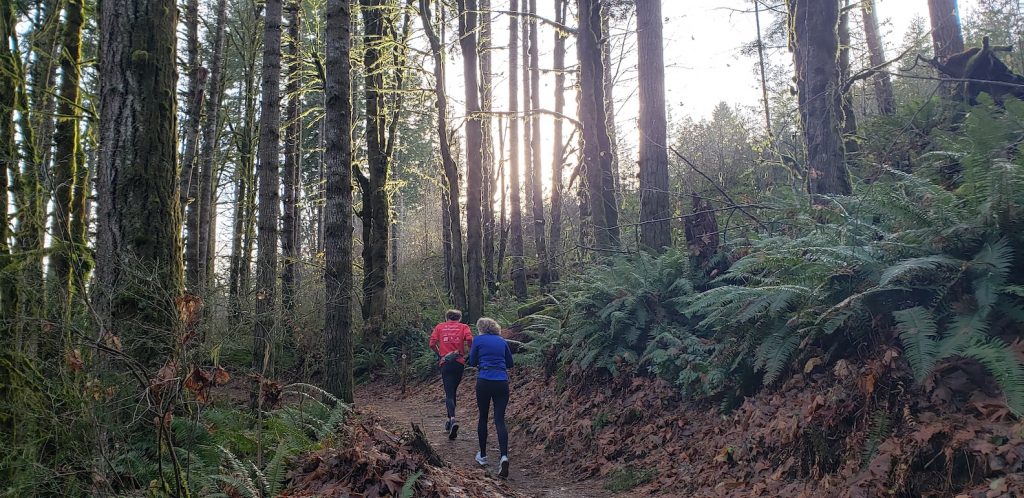 Capitol Peak
Advanced runners should head to Capitol Peak via the Greenline Trail in the Capitol State Forest. Oly Trail Runners warns that this is no easy run, but adds that the views of the Cascade Range are truly rewarding. It's nine miles round trip, but runners can easily add extra distance because it is part of the Fall Creek trail system. There are enough connecting trails here that the running group hosts two ultramarathons here every year. Be aware that the Capitol Forest is also managed for timber harvesting and some trails may be closed at times, so be sure to check with the Washington Department of Natural Resources for alerts before heading out. A Discover Pass is required.
Runners should keep in mind that these are all multi-use trails, so keep an eye out for hikers, mountain bikers and, in some places, riders on horseback. Dogs are allowed on many of the trails if they are leashed. Now that you know where to go trail running, what are you waiting for?