Winding down a stretch of road on the outskirts of Olympia, towering tree lines lead the way to a nestled oasis of shaded trails and Puget Sound coastline. Surrounded by a lush evergreen forest, Tolmie State Park is a 154-acre waterfront park in Thurston County that boasts outdoor recreation and exploration. Whether venturing onto the park's trails for a nature walk, wading in the Puget Sound or partaking in a grass side picnic, Tolmie State Park has a bounty of activities for a day of fun and relaxation in nature.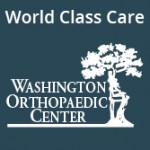 The parcel of land that is now Tolmie State Park was secured by the State of Washington in 1962. The park was named after 19th century physician, William Fraser Tolmie, who worked at Fort Nisqually for 16 years as a surgeon, botanist and fur trader with the Hudson Bay Company.
With 154 acres of parkland, Tolmie State Park features three miles of forest trails, perfect for daytime hikes and leisurely strolls. The Sandy Beach Trail is 0.6 miles in length and leads walkers inside the tree line just off the park's beach, eventually winding back down to the water. Along the trail is an opportunity for bird watching and the possibility of spotting mallard ducks, seagulls and teals.
At 1.98 miles roundtrip, the Four Cedars Trail is the longest trail in the park. With an elevation gain of 200 feet throughout the hike, the Four Cedars Trail loops around the park's diverse landscapes of forest, creeks and waterfront. Signs located in the Tolmie State Park parking lot will guide hikers to the trail entrance. The trail is a suitable hike for children, families and leashed dogs. The Four Cedars Trail connects to the Sandy Beach Trail and hikers can venture down to the waterfront trail for an extended walking tour.
Beginning just off of Tolmie State Park's lower parking lot, the Twin Creek Trail leads to the midway point of the longer Four Cedars Trail and can serve as a shortcut for those who would like to exit the Four Cedars Trail early.
Educational displays are located throughout the park. Near the ranger station, several signs describe flora and fauna that can be found within park boundaries, including several species of berries native to the region. On the beach and upper picnic area, several exhibits feature the evolution of the park's shoreline in addition to the park's history.
Recreational Activities at Tolmie State Park
Tolmie's forested landscape not only leads to scenic hikes, but also 1,800 feet of Puget Sound shoreline. Host to a myriad of nautical adventures, Tolmie boasts opportunities for swimming, diving and fishing.
Clamming is also a popular attraction at Tolmie State Park. Through exploring the park's tide flats, visitors can dig up their next meal prior to lighting up the park's kitchen grill or fire pit. Tolmie's beach is also optimal for crabbing and saltwater fishing.
Divers can venture underwater and tour the park's artificial reef that was created for scuba diving.
Although Tolmie State Park doesn't provide a watercraft launch, the park does offer five mooring buoys for boaters who wish to visit Tolmie. Boaters are subject to moorage fees from 1:00 p.m. to 8:00 a.m. year-round.
With waterfront access, Tolmie can also be a launching point for marine recreation, like upright paddle boarding. Visitors can park in the lower parking lot, travel down the beach path and place paddleboards directly into the water.
For any activities related to fishing or shellfish harvesting at Tolmie State Park, a recreational license is required. Recreational licenses can be purchased on the Washington Department of Fish and Wildlife website. The WDFW website also includes additional information about fishing seasons and potential harvesting regulations.
Picnic at Tolmie State Park
Not just a destination for hiking, Tolmie State Park also features several options for picnics and park side celebrations. Two kitchen shelters are available at the park and are both equipped with electricity, water, sinks grills and picnic tables. The park's lower kitchen shelter is enclosed, while the upper shelter is not enclosed. Each kitchen shelter can seat up to 50 guests. Since parking is limited at Tolmie State Park, only one shelter can be reserved at a time. Reservations for kitchen shelters can be made online.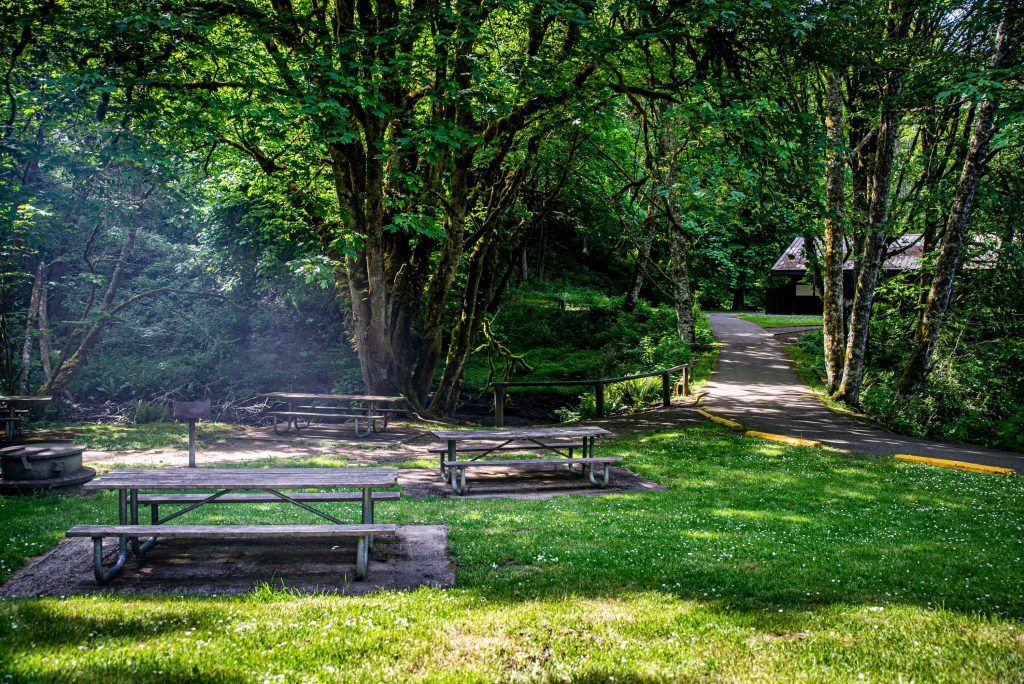 Accompanying park kitchens, Tolmie is also host to an additional 11 sheltered picnic tables and 20 unsheltered picnic tables. For a cozy outdoor experience, the park maintains two fire circles perfect for bond fires, cookouts and marshmallow roasting.
For lovers of nature and shoreline fun, Tolmie State Park is home to many hours of family bonding, beachside walks, outside celebrations and admiration of the natural world.
A Discover Pass is mandatory for visitors who wish to park their vehicles in the Tolmie State Park parking lot. To learn more about the activities, trails or amenities at Tolmie State Park, visit the Washington State Parks website.