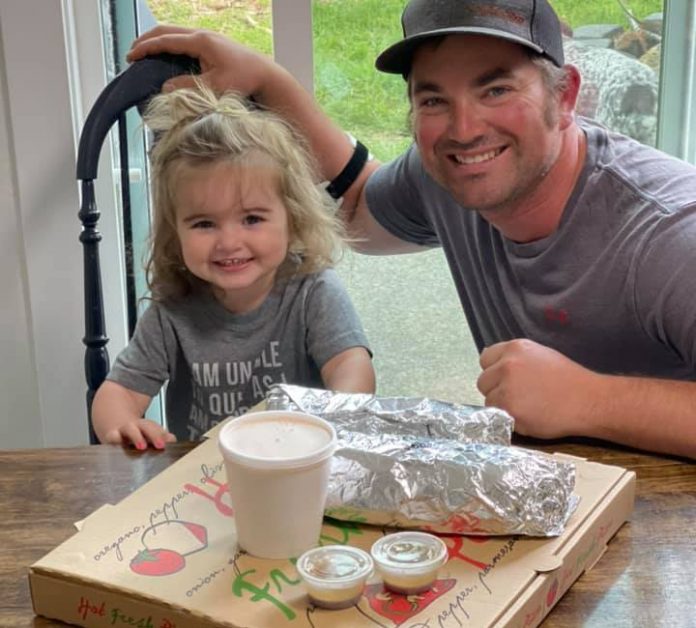 Local nonprofit All Kids Win, formerly known as Homeless Backpacks, is putting on their second-ever Shop, Savor, Support, All Kids Win fundraiser in collaboration with local businesses on May 25. On this day, a portion of profits from the 10 participating businesses will benefit All Kids Win, which is committed to ending homelessness by feeding in-need youth throughout Thurston County.
This 501(c)3 corporation fills the gap for students who may be enrolled in government-supported meal programs during the school week, but do not have reliable food sources over the weekends. All Kids Win drops off food bags to middle and high schools in Lacey, Tumwater, Olympia, and K-12 schools in Yelm, Rainier, and Tenino. Because of these donations, students don't have to worry about where they will get their next meal. This means they can focus on staying in school, graduating and becoming contributing adults.
According to 2017 data from Feeding America, USDA and the American Community Survey, about 18.1% of children in Thurston County are food insecure. Food insecurity is defined as, "a household's inability to provide enough food for each person to live an active, healthy lifestyle." In their most successful week this year, All Kids Win fed nearly 600 kids. They continually feed over 500 kids per week.
As board member Matthew Klifman shares: "We do not ask anything of these kids. We know they are working to not expose their scenarios to their peers. We provide the resources, and the schools provide the access with no questions asked. The beneficiaries of this program, over the decade and a half, have shared their stories of how these resources got them through school and kept them motivated to show up because it was a path to break the cycle of their situations. They haven't chosen these paths, but they are figuring out a way through it. Being able to eat is at the foundation of that effort."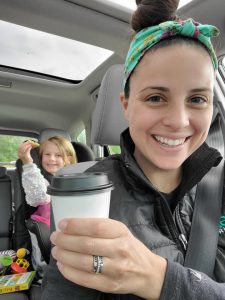 Shop, Savor, Support, All Kids Win is an important way that All Kids Win can raise funds while also benefiting businesses that have helped them succeed. "The small businesses in our community are the lifeblood of All Kids Win volunteers and donations," Matthew shares. "Being able to drive revenue back to the businesses that have built and sustained our efforts since the beginning reinforces our partnerships." Everyone was hit hard by the pandemic and it is more important than ever for communities to uplift one another with support.
Shopping and dining locally on this day will benefit small businesses and an essential nonprofit–it's a win-win! Keep your dollars in the community and help feed kids at the same time. It doesn't have to cost a lot to be involved with mutual aid, nor do you have to go out of your way to support a good cause and get some goodies for yourself. If you can't afford an extravagant day, know that even a $3 coffee helps. Every purchase adds up, allowing All Kids Win to do more for their cause. Pick from the businesses below and know that a portion of each purchase will go directly to All Kids Win on May 25.
Dancing Goats Coffee. Visit their newest location on Capitol Way in downtown Olympia and see why Dancing Goats Coffee has been a leader in the coffee world for over 30 years.
Dirty Dave's Pizza Parlor. Stop by this family-friendly restaurant and see what all the fuss is about with the Gay 90's Special.
Hop N Drops. This neighborhood gathering place specializes in ice-cold beer, 100% Angus beef burgers and hand-shaken, real-fruit icy drops.
Linnea's Dream at Hawks Prairie. Browse gifts, clothing and accessories, home decor, gourmet snacks and more at Linnea's Dream.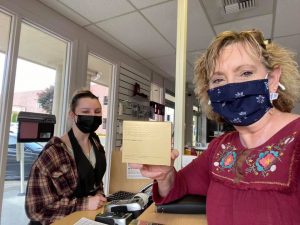 Merle Norman Cosmetics, Wigs & Day Spa. Pamper yourself at this one-stop shop for beauty. Merle Norman Cosmetics offers a wide variety of products and services, including makeup, skincare, massage, hair styling, an esthetician and a vast selection of wigs.
Gabi's Olympic Cards & Comics. Fun for the whole family! Check out Gabi's Olympic Cards & Comics for a wide variety of comic books, graphic novels, board and card games, role-playing games, toys and collectibles.
Olympic Crest Coffee Roasters. Lacey's only full-service coffee company offers onsite roasting, free internet, breakfast, lunch, and of course, coffee!
Sandstone Distillery. Unwind with a tasting at the award-winning Sandstone Distillery. Try a wide variety of their hand-crafted grain-to-glass spirits.
South Bay Coffee Company. Visit the talented baristas at South Bay Coffee for award-winning coffee and rotating seasonal specials.
The Shiplap Quilt Shop and Coffee House. Learn how to quilt with in-house classes, shop fabric by the yard and enjoy a cup of coffee at The Shiplap Quilt Shop and Coffee House.
If you and your family are interested in volunteering for All Kids Win, they are happily accepting additional volunteers. "I am amazed at the engagement and generosity of the people in Thurston County," shares Matthew. "We are all volunteers serving over 500 kids a week. The logistics of that takes a ton of resources and effort." All Kids Win is in need of fundraisers, board members, grant writers, storytellers, admins and cleaners. "On and on until we expand into other communities," he adds. "Then, we will need more of us."
If you and your business are interested in being a part of Shop, Savor, Support, All Kids Win, there is still time! Contact Stephanie Hemphill at stephanie@keshmarketing.com for details. Stay connected with All Kids Win on Facebook to hear about upcoming events.
Sponsored