The human foot is truly a marvel. It contains nearly 8,000 nerves, 26 bones, 33 joints, 107 ligaments, 19 muscles and tendons. Over a lifetime it's estimated that we each walk 100,000 miles. But if, or when, something goes wrong with our feet it truly impacts everything we do. At Foot & Ankle Surgical Associates (FASA), they treat foot and ankle pain, Plantar Fasciitis, bunions and provide orthotics to keep patients mobile and pain-free.
With clinics in Lacey, Olympia, Tumwater, Centralia and Tacoma as well as a thriving surgery center, they can often see patients the same or very next day. "At Foot & Ankle Surgical Associated we are caring, compassionate, and committed to providing top quality podiatric care to our patients," says Dr. Terry Hess, CEO and doctor at the Tumwater clinic. "No matter whether you break it, sprain it, tear it, wear it out we'll fix it. With five locations we are accepting new patients and can get you seen right when you need us, even on the weekends with our Olympia office open on Saturdays." And there are plenty of happy patients ready to sing their praises.
Melanie Gilmore fell in the snow and was left with a sharp pain in her ankle each time she put weight on it. "I was unable to walk on my feet without pain, so it made daily actives like walking and standing very painful and incredibly difficult to do," says Melanie. "I was referred to Foot & Ankle Surgical Associates from my primary care doctor."
The FASA team worked with her on physical therapy in an attempt to avoid surgery, but it wasn't enough. "Dr. Lundborg and I didn't see improvements," Melanie explains. "We decided to do the surgery so we could fix the tendons and ligaments. After surgery when I was at home, I used stem cells treatments to help regenerate growth back to those areas for recovery."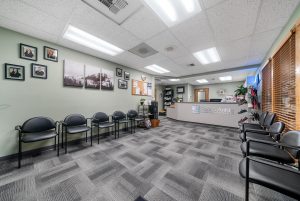 "I love that Dr. Lundborg has really took the time to help me fix my ankle and try to do everything before he had to do surgery," she continues. "The staff is amazing and make you feel welcomed and like family. They always make it comfortable even though you're in pain. They work hard to get you in as fast as they can whenever I need to be seen."
For Deb Smith, an ongoing diabetic foot ulcer required treatment from Dang. "I was unable to do basic functions and had limited walking and standing abilities," she says. "Dr. Dang was able to get rid of the callous and checks for infection every week now."
"Dr. Dang is very skilled and knowledgeable about what he does and how to best care for me," says Smith. "Because of his expertise he was able to save me from having my foot amputated many times. The staff are friendly and work cohesively together in nicely mannered environment. Scheduling is easy and they always make accommodations for my time. They provide the best care are all around from right when I walk in the door to when I leave. They are a professional and caring team; a blessing for me and my health."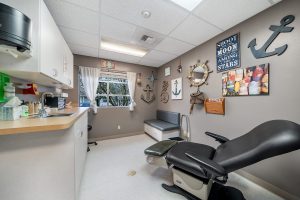 It was a friend's referral that led Hannah Bailey to the clinic. She had a bunion which caused extreme pain and kept her from living life to the fullest. "I have a friend who was a patient, and she said the staff were wonderful and raved about how well she was treated and taken care of," says Bailey. With her painful bunion "I could no longer play volleyball, go hiking or walk up steep hills without pain."
She went ahead with a bunionectomy, and it was the "best decision I ever made," says Bailey. "Dr. Burghardt was patient with me and walked me through everything step by step of what was going on with my foot and was very kind in the recovery process continuously making sure that I was able to get back to doing the things I was doing before."
Even after she came home to recover, Bailey's treatment continued. "The staff reached out to me after the procedure which I never had happen to me before. You can tell patient care is a top priority and I was so excited to get back to doing what I was doing before."
Whether you need surgery, diagnostic help, lapiplasty treatment of bunions, custom orthotics or Vionic shoes to provide stability and support, FASA doctors can help. Don't wait on treatment, give them a call at 360.754.3338 today. They also offer telemedicine visits and an informative blog to educate from the comforts of home.
When we're feeling good, we put our best foot forward. When we're successful, we stand on our own two feet. But when our feet are hurting, stiff or suffer injury, daily life grinds to a halt. Let FASA work with you so you're back on your feet again, just like Melanie, Deb and Hannah.
Sponsored