In 1966 Tacoma Community College dedicated the Pearl A. Wanamaker Library. Its continuing mission is "to teach and promote information literacy, collect and provide access to relevant and diverse academic resources, and provide a welcoming, supportive environment for students, faculty, and staff."  Pearl Wanamaker, who attended the dedication remarked to a reporter that, "I think this day sort of puts the top on a very interesting life."  Her long career in public service was very interesting indeed.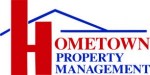 Pearl was born on January 18, 1899 in Mabana on Camano Island to Nils and Johanna Helmen Anderson. Her father was from Sweden, her mother from Finland. Disabled in a logging accident, "Peg-Leg" Anderson made a fortune selling timberlands. The family moved to Seattle when Pearl was young, but returned to Camano Island after he retired. Nils became active in local politics, serving as Island County engineer and county commissioner. He was even elected to the State House of Representatives.
Enrolling in the University of Washington in 1915, Pearl hoped to become an electrical engineer but soon switched to education due to sexism in the sciences. She left school two years later to teach at a one-room schoolhouse in Mabana. Teachers were in short supply due to many enlisting in the military or joining relief organizations. Many of Pearl's students were her own age.
She attended summer school classes at Bellingham Normal School (now Western Washington University) and graduated from the University of Washington with a Bachelors in Education in 1922. She took a job as a teacher and dormitory matron in Jordan, Montana but soon returned to Camano Island. Pearl won election as Island County Superintendent of Schools in 1922. The job required her to travel to many schools only accessible by water. During her commutes she was often accompanied by County Engineer Lemuel "Lem" Wanamaker. They married in 1927.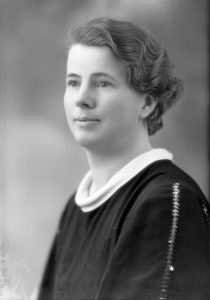 Pearl took a year off to be a housewife but did not like it. Lem proved her biggest supporter to her career as a teacher and politician. They had three children, Robert (1932), James (1933) and Joanna (1934).
Pearl lost the election for the State House of Representatives in 1926 but won in 1928, promising to support the construction of Deception Pass Bridge. This bridge would provide Whidbey Island with its first road connection to the mainland.  A Democrat representing District 50 (Island County), Pearl was one of only four women in the House.
Pearl shepherded the bridge bill through legislature only for it to be vetoed by Governor Roland Hartley. Winning reelection in 1932 as part of a New Deal inspired Democratic landslide, she was able to get the bridge bill passed. Pearl cut the ribbon when the bridge was dedicated on July 21, 1935.
In 1936, Pearl lost reelection to Monrad Wallgren. She became a lobbyist for the Washington Education Association but was appointed to fill the unexpired term of state senator L. E. Twesksbury. She represented District 38 (Island and Snohomish Counties) from 1937-1940, winning reelection.
Having maintained a focus on education during her legislative career, Pearl was elected as Washington State Superintendent of Public Instruction in 1940. She would hold the job for 16 years and was the second woman to hold the job. Pearl maintained an apartment in Olympia but kept a residence in Coupeville.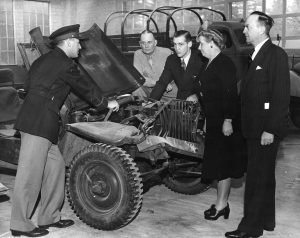 Pearl faced many challenges and tough issues during her tenure as superintendent of instruction. An excellent negotiator (and arm twister), she was very successful in getting her bills passed. In her time the modern school system took shape. During World War II she was able to balance reforming certification standards for teachers as well as meeting staffing shortages by rehiring retirees and providing emergency certification of teachers. She also stood firm against taking students out of school to work in war industries. "We must keep our youth in school," she said, "to prevent a 'lost generation.'"
Wartime migration and the post-war baby boom brought additional stress upon school systems. Building new schools cost money. Pearl worked to increase state funding of schools—and advocated for federal support. Although a very controversial proposal at the time, she pushed for federal aid for schools as a participant in the 1956 White House Conference on Education.
Washington state's educational system was considered among the best in the nation at the time. Pearl served as president of the National Education Association from 1946-1947. She actively participated in national education events and wrote for national magazines. General Douglas MacArthur even appointed her to the U.S. Education Mission to Japan (1946-1950), studying schools there for post-war reorganization and demilitarization.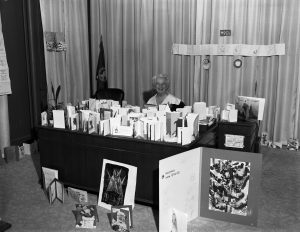 Pearl was able to weather controversies over forced consolidation of rural school districts and debates over parochial school transportation. Her greatest controversy proved to be reinstating a Tacoma school counselor who had pleaded the Fifth Amendment during a hearing before the House Un-American Activities Committee. Although it was the legal procedure, Pearl was branded a communist sympathizer (which she was not). With that and concerns about overspending, Pearl lost the 1956 election for Superintendent of Public Instruction to Lloyd J. Andrews of Spokane.
Despite her loss, Pearl continued her involvement in education, working with Scholastic Magazine. She also served on the Washington State Arts Commission as well as other state and national boards and commissions. Pearl passed away in Seattle on December 4, 1984.
Pearl Wanamaker was superintendent of public instruction during a time of stress and change. She helped create a strong educational system that was among the best in the nation. Her long career in public service, both as a teacher and a politician, shows a great dedication to the people—and children—of the state.