After a month hiatus with games cancelled due to inclement weather and other games rescheduled by conference officials because of COVID, South Sound Puget Community College (SPSCC) will play its first basketball games of 2022 when it hosts a Northwest Athletic Conference double-header against Highline College on Wednesday, January 19.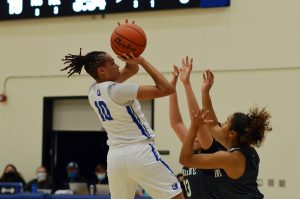 Up first will be the SPSCC women at 5:30 p.m. followed by the Clipper men at 7:30 p.m. Both games will be NWAC West Region openers for each squad.
The South Puget Sound Community College women's basketball team is 4-3 on the season with a 3-1 record at the Health & Wellness Center, while Highline has an overall record of 3-5 and 1-1 mark on the road this year.
The Clippers have not played since December 18 when they fell to Clark College, 72-66. Freshman Sharay Trotter, who is second in the NWAC in scoring, scored a game-high 25 points against Clark, while guard Kayla Jackson chipped in 15 points.
The Thunderbird women are led by sophomore center Kylie Lunday, who paces Highline in both scoring (17.1 ppg) and rebounding (14.1 rpg). The 6-foot-1 Lunday ranks seventh overall in the NWAC in scoring and first in rebounds.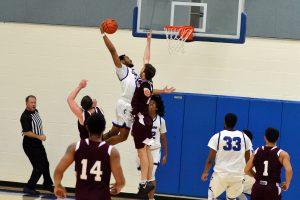 The SPSCC men bring a 2-9 record into the home contest. The Clippers last played on December 17, losing to Clark College (97-81). O'Shae Barquet was one of five SPSCC players to score double figures in the loss, scoring 20 points after going 4 for 6 from beyond the arc. Barquet was followed by Justin Hicks and Hayden Wakefield, who each scored 15 points.
Highline is 3-10 overall, having lost four straight and eight out of its last nine games.
The Thunderbirds feature one of the NWAC's top scorers in Micah Jessie, a 6-4 sophomore from Seattle's Garfield High School. Jessie ranks ninth in the conference in scoring, averaging 20.6 points per game and is coming off a season-high 30 points in Highline's 93-91 loss to Olympic College on December 22.
Sponsored