Chances are if you've had a Boggs Inspection Services home or property inspection in the last year, you've had a conversation with Amanda Ramirez. As a Client Care Coordinator, Amanda is the first point of contact for most Boggs clients. She is responsible for scheduling clients, building the inspectors' schedules, and helping clients determine which inspection is right for them. The home-buying and selling process has many different ins and outs, so when it comes to the inspection portion, Amanda wants to ensure a smooth and easy experience for everyone involved.
Getting the Home You Want in the Hot Seattle Real Estate Market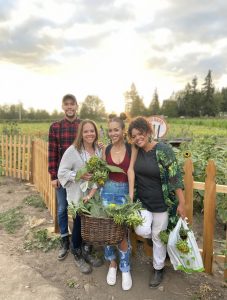 The hot Seattle real estate market isn't confined to just Seattle or closely neighboring cities. In fact, real estate markets across South Puget Sound down to Lewis County and all the way out west to Mason and Grays Harbor counties are feeling the pressure as much as the major cities of Tacoma, Olympia and Puyallup. That is why buyers throughout the region are moving quickly when they find the home they love.
"A lot of buyers are really excited to get the processes moving, especially right now," explains Amanda
about the red-hot housing market throughout western Washington. Knowing that things need to move
rapidly to secure the home they intend to purchase, my job is to coordinate the schedule with the client and agent
so there is no miscommunication and the transaction takes place seamlessly.
What makes the Pacific Northwest a Great Place to Live?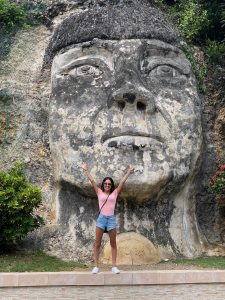 Amanda spent quite a bit of time growing up in the Pacific Northwest. However, her father's military career took her to many other places like New Jersey and North Carolina. When it came time to settle down and build a life, the Pacific Northwest is where Amanda wanted to be. She loves to spend time outdoors with her fiancé, friends, and family, whether that is hiking the countryside or enjoying time on the water. She understands why people would want to settle down and buy a home here, so being a part of that process makes her job even more rewarding.
What Makes Boggs Inspection Services Stand Out
Amanda understands that buying a home may be one of the biggest decisions someone will make in their life. A professional home inspection is an important step in the home buying process. "We want to be there to support our clients during the purchase of their home, and we know that good client care is essential to that process," she says.
Not only does Amanda work with clients when setting up an inspection, but she connects with them following the home inspection as well. "I call every single client following an inspection," she says. Amanda's call following the inspection is an opportunity to ensure the client has received the digital inspection report. "I make sure to answer any questions they may have. I can also help them connect them with their inspector," she adds.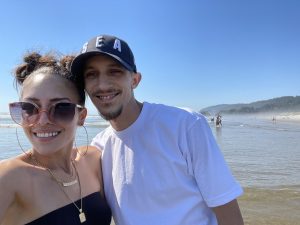 Boggs Inspection Services is a top-rated home inspection service, providing commercial and residential inspections across Thurston, Mason, Pierce, Lewis, Grays Harbor, and South King counties since 2004. With a team of inspectors, Boggs provides home inspections seven days a week across the Puget Sound region, for anyone that is buying or selling their home. "We offer different packages, and with just a few questions, I can help my client determine the best inspection for their needs," says Amanda.
If you want to reach out to Amanda to see about scheduling a Boggs Inspection Services home inspection, give her a call at 360.480.9602. You can also find more information on the Boggs Inspection Services website.
Sponsored