It can happen while driving, getting out of a car, standing up or sitting down. When you have hypermobility syndrome, joints can partially dislocate any time, anywhere without warning. For Emily Henderson, by October 2020 it was happening up to four times a month. Her knee or shoulder would pop out and the formerly active gardener, scuba diver and hiker began to dread simple actions like taking her dog for a walk.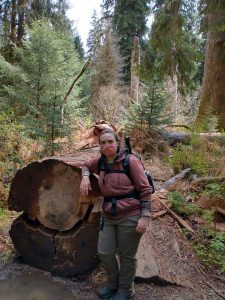 "I was really worried," says Henderson. "Even daily activities like going to the grocery store can be difficult when you have hypermobility syndrome. I could no longer carry my scuba pack until I was in the water, and I had gone from walking four miles a day down to one." She began researching physical therapists that would take her insurance and discovered Penrose & Associates Physical Therapy. A deciding factor was their motto of helping people get more active and mobile.
During her first visits with Dr. Patrick Van Den Akker, Henderson learned that her posture was overly straight and gained tools to become more conscious of how she moves. "There's a lot of mindfulness around 'Am I sitting too straight? Are my knees locked?'" she says.  "Dr. Van Den Akker put a mirror in front of me so I could see what normal is supposed to look like."
Since October she's been learning how to walk and sit differently and going through full-body training to strengthen her muscles, starting with the core. "We're starting with the middle and working our way out to the joints," Henderson explains. Between visits, she assesses her progress, and the team helps her to make adjustments as necessary.
Within that time frame, Henderson has made remarkable progress. "I don't hurt when I'm in the car for more than 10 minutes anymore," she says. "I can do errands without feeling like I need to lay down after going to two stores. Just the other day I did a two-mile walk and was still able to do three hours of gardening after that. That's well beyond what I thought I would be able to do last October."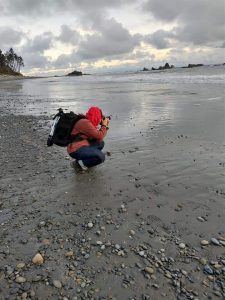 Aside from the physical benefits of working with the Penrose team, she has also appreciated their understanding and spirit. "A lot of times people don't understand this condition and think I'm just complaining," she notes. "Having someone understand what I was talking about was amazing. The whole staff is so welcoming, and they have great senses of humor through the process, even though they're working with people that can be frustrated or in pain."
Henderson has completed her treatment with Penrose & Associates and is left with a set of tools and knowledge she plans to use throughout her life. "I may go back at some point for a little more guidance or correct some issues," she says, "but they gave me the groundwork to help myself."
Learn more by visiting the Penrose & Associates Physical Therapy website or calling 360.456.1444.
Sponsored