Look around Thurston County and you'll see the signs of a recovering economy. People are returning to movie theaters, restaurants and favorite stores, many with extra money in their pockets as the result of a year with nowhere to go and fewer options for spending. As the economic picture continues to improve, business expansion and commercial investments in the county are also increasing.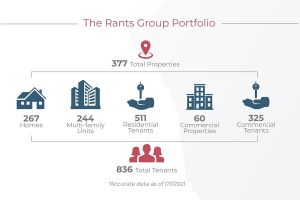 "We're seeing a lot more activity in sales and leasing," says Pat Rants, president and CEO of The Rants Group, a commercial real estate, property management and development company based in Olympia. "We're going to have a greater number of sales this year than we've ever had."
Several factors are responsible for the surge, beginning with pent-up demand. During the second quarter of 2020, commercial real estate transactions fell 68% in the United States, according to data released by Real Capital Analytics. That left many investors sitting on large sums of capital as they waited for markets to stabilize. "Many people didn't do things last year in terms of buying new buildings or expanding their businesses because there was so much uncertainty," says Rants.
Individuals also adopted a wait-and-see attitude that has left them with more spending power as the pandemic recedes. The percentage of savings as disposable personal income rose to 33.7% as of April 2020, a record high. That number has since declined, but is still higher than its peak at any recession and nearly twice as high as the pre-recession level.  "People were saving a lot of money," says Rants. "They weren't going on vacations and millennials especially were able to save up."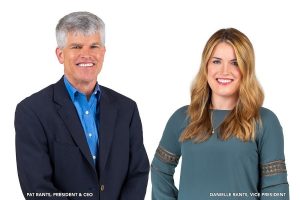 Government stimulus money has also played a role, allowing some families to weather the economic downturn and enabling many small businesses to continue that otherwise wouldn't have been able to survive, especially restaurants and retailers.
Rants Group Vice President Danielle Rants points to the impact of remote work as another factor in current real estate trends. "People don't have to live in Seattle anymore," she notes. "They can work remotely and pay less for their living expenses. Across the county, there are a lot of units being built in Lacey and Tumwater, and the people living there are going to support the local businesses and restaurants because they need those services."
Pat Rants agrees. "We're seeing a lot of investment in Thurston County because of the number of people working from home," he says. "Employees have realized that they can be in Shelton or Olympia rather than South Lake Union."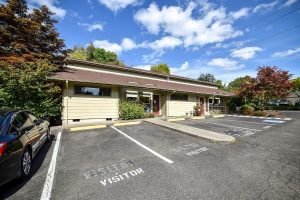 The first signs that things were turning around occurred at the beginning of the year. It's common to see a surge of activity in January, he notes, but this one has sustained through July. "There is a natural optimism and looking forward that happens every year," he explains. "When vaccinations started, it began to feel like we would get out of this at some point."
Despite the number of employees working from home, some of the company's commercial tenants began growing their companies, including small retail stores in downtown Olympia. Some even decided to add another location to their existing business. "It's not having a huge impact yet, but we're seeing our office tenants expanding and adding more space," says Rants. "Even if they have some employees working remotely, they're not reducing their space, they're finding other ways to use it and planning on future growth."
Investors have also shown increased interest in the region, including many from King County, California and other areas along the west coast. "Smaller towns, especially those with a state capital, are seen as safe and growing places to invest," says Rants. "Thurston County is well located on I-5 between two large cities but outside of those heavy urban areas."
Like the rest of the business world, The Rants Group invested heavily in technology in the past year to enable their team to continue supporting clients. With virtual meetings and showings now firmly embedded along with paperless transactions, new potentials are emerging.
"Technology makes the world a much smaller place," Rants points out. "We can be anywhere working with a client who is on the other side of the world. That makes our reach as a real estate company global, potentially. We are a small company but we're experts in Thurston County and we can work with anybody in the world who wants to do business here. I think our future is bright."
Learn more by visiting the Rants Group website or calling 360.943.8060
Sponsored