Even when owner Tim Smith and founder Brandon Sparks were prepping the Oly Town Artesians for the club's inaugural indoor soccer season nearly a decade ago, the goal had always been to eventually play outdoors during the summer months.
"Since the Evergreen Premier League was founded in 2013, there have been a bunch of people who wanted to put together an EPLWA team, but we weren't quite ready to make it happen," said Sparks, Oly Town's director of media and communication. "Then in 2017, the timing was right. We had a good group of people that wanted to make it happen and it all worked out well."
Fast forward to today and the Oly Town Artesians are not only playing outside, the club's excelling at it.
Following a one-year hiatus due to the COVID pandemic, Oly Town is back on the pitch – albeit in a new home at Black Hills High School.
"Playing the first game in nearly two years was great not only for the club but the community as well," said Matt Herrera, Oly Town Artesians director of soccer operations. "Providing a place for young athletes to play at a higher level when not in college season and incorporating the local community is what the Artesians was founded on."
Formed in 2014, Oly Town Artesians FC played their first game in the outdoor Evergreen Premier League four years ago.
In 2019, the same year the Artesians advanced to the Washington State Super Cup Championship game, the club expanded its ownership group with co-owner Tom Boatright recruiting Thomas Arndt, Chris Knudson and Drew Phillips into the mix, giving the club deep roots into the local soccer community.
"Tom Boatright and I have known each other for over 20 years from when Tom was my coach at The Evergreen State College," Arndt said. "I supported what Tim was doing with the Artesians and jumped at the chance to buy into the club. We, along with Tim, have similar soccer and life philosophies and values. We're all in it to give back to the community."
One of the first goals under the new ownership group was to develop an Artesians women's team.
"The response from both the players and the community was off the charts," Boatright said. "We knew that as soon as we could re-start, we were going all in with the women's program."
Coached by former PLU standout Rachel Ross, the Oly Town Artesians women's team opened its 2021 outdoor campaign with a 5-2 win over visiting Kirkland FC on June 5.
Seven players on the women's roster are local products:
Oliver Brock (Olympia)
Sarah Boatright (current Olympia student)
Hana Klimek (Olympia)
Keila Kruse (Olympia)
Katelyn Rigg (Olympia)
Emily Sorenson (North Thurston)
Lily Dose (Shelton)
While 11 of the Artesian men are local:
Jake, Jordan and Alex Zimmerman (Capital)
Nate Boatright (Capital)
Dakota Seddon (Tumwater)
Manny Nicasio (Shelton)
Trevor Thompson (River Ridge)
Collin LeBranche (Olympia)
Sawyer Price (Olympia)
Connor Desmond (Olympia)
Collin Tate (Timberline)
"The club's focus has always been to provide local players the opportunity to compete at the highest level possible after their high school and college careers," said Smith.
"That's what it's all about" Smith continued. "The future for the club is bright. I feel like we have the right owners, the right directors, the right coaches. The support from the local business community has been amazing and we can't wait to have fans back in the stands. It's all happening for the right reasons and I think our players know and appreciate that."
The Oly Town men notched their second victory of the outdoor season with a 2-1 win over Tacoma Narrows on June 5, getting goals from Max Hauser and Tino Pantaleon. The team will travel to Yakima United on June 12 before returning home on June 16 for a Round 2 Washington State Super Cup game against Seattle Lone Star FC.
"We don't just open the gates and play the game," Sparks said. "We attempt to mix a traditional soccer game atmosphere with a more minor league sports feel featuring games, prizes, on-field activities during halftime and more. Due to COVID regulations, we have had to put a hold on those activities this season, but next season we hope to have more activities for our entire fan base during games that don't distract from and respect the game on the field."
The Artesian men will also play at home on June 26 against the Vancouver Victory and on July 10 against Yakima before heading into the EPLWA playoffs.
The Artesian women will play two more times at Black Hills High School this season with its next home contest coming against Snohomish County on June 26 before hosting Washington Premier on July 10.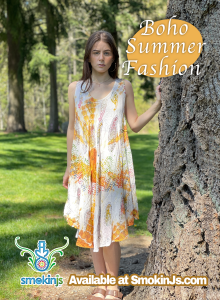 According to Sparks, the hope for the club is to have men and women's indoor seasons this year with a full return to an outdoor season in 2022 for both squads.
"It has been so great to see more and more people get to know us over our history. It's been a slow grind and there are still people we would love to reach that we haven't yet and would love to see more and more people come out for games," Sparks said. "We love the Olympia area and do it for our community and we hope fans can be proud of how our club represents Olympia. And when you are a fan of Oly Town and the EPLWA you are seeing players doing it for the love of the game, their club and their community. These are players that live, work, go to school in the area and are passionate about playing the game."
To learn more about future games and purchase tickets, visit the Oly Town Artesians website.
Sponsored