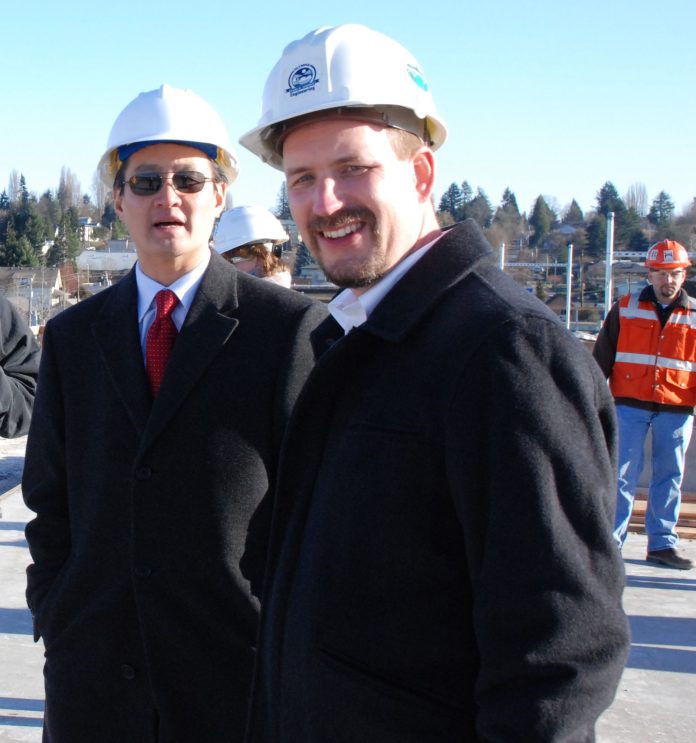 Olympia is full of wonderful individuals seeking to create change and make our community a better place. City Manager Jay Burney is one such individual that has been contributing to success and safety in Olympia through his role in public service. Jay will be celebrating one year as city manager for City of Olympia in May and feels honored to have the privilege during this last year.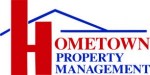 Jay was born and raised in Centralia and completed his Bachelor's degree in Industrial Engineering at Central Washington University. He and his wife married in 1995 and moved to Olympia to settle down a few years later. While his wife worked as a teacher in her hometown of Chehalis, Jay commuted to his job at Boeing. "When I took it, I thought I got my dream job, but I just wasn't fulfilled," Jay says. He stumbled upon an opportunity with the city to work as an engineering technician with Olympia's Public Works Department. He had never really thought about a career in public service, but after joining the city, he realized it was where he belonged. "It is the best decision I ever made," he says.
22 years later, Jay is still working at the City of Olympia and has loved the journey. For the first part of his career, he served as a project manager and then deputy director of Public Works. Some of his biggest accomplishments were his work designing the 4th Avenue Bridge, the new City Hall, and the Hands On Children's Museum, all of which have become wonderful additions to our community. In 2009, Jay was promoted to the position of assistant city manager, where he acted as a support and confidante to City Manager Steve Hall.
After serving as assistant city manager for 10 years, Steve retired and Jay was appointed as interim city manager in November of 2019. "Steve had taught me a lot about being city manager, so I felt very prepared," Jay says. When the pandemic struck at the start of 2020, Olympia City Council decided to forego a formal recruitment and appointed Jay as city manager. "I cannot thank the city council enough for putting their faith and trust in me," Jay says.
When the first shutdowns happened, it was a huge undertaking to keep things running smoothly. To keep staff safe during this uncertain time, the city quickly adapted to allow half of their 600-person workforce to work remotely. They developed systems and upgrades to allow people to virtually meet and complete their tasks without ever having to come to the office. "I give huge appreciation to my IT services department," Jay says. "Our staff didn't miss a beat and were able to take care of their families while working from home."
Not everyone was able to transition to a remote workplace due to the nature of their jobs, such as our police force and firefighters. "They put themselves even further at risk and did not stop serving the community," Jay says. "They did their part to keep the community safe." The Public Works crews also worked hard to reopen the parks as soon as possible and keep them safe for the public. This was essential since getting outside was one of the few things people could still do during the shutdowns in accordance with social distancing guidelines.
One of the biggest challenges during this last year was accommodating for loss of city revenue "The city relies on sales tax and property tax as a revenue stream," Jay explains. In anticipation of the shutdowns, the city adjusted its budget to ensure it could still fund necessary city functions. Surprisingly, despite layoffs and closures, many people were still spending money by shopping from home. This helped the city maintain its revenue stream well enough to develop plans to support the small businesses that were affected by the pandemic. "We are planning to spend another $2 million to help get our local economy up and running again," Jay says.
In addition to the pandemic, there was a great social movement taking place. "Calls for racial social justice hit everywhere, including Olympia," Jay says. "We have been working to create social equity and racial social justice in our community and eliminate systemic racism where it exists." In this last year, the city council has been tasked to hire Equity Inclusion Coordinators within the city, who will work externally to form a racial social justice commission. As a public servant, Jay sees how important these efforts are to continue to push us in the right direction. "Our job is to ensure everyone in our community feels welcome and is served in an equitable fashion," Jay says.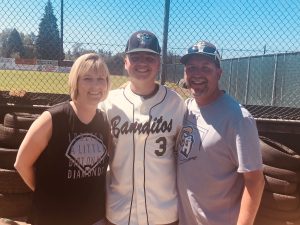 The job of city manager is not always an easy one, and his family has been there all along the way to support him. "I could not do this job without them," Jay shares. Over the years, Jay has made work-life balance a priority and supported his sons Cole and Bryce through their school, sports, and lives. Coaching baseball was one of his fondest memories, and he is so grateful to have had a job that allowed him to be present so often. "There is more to life than what happens 8-5, so it is important to get out and do the things that make you happy," he says.
Jay has been a consistent and dedicated part of our city, and is eager to continue pushing for improved supports and services in Olympia. Our public servants are the backbone of our community, and we are grateful for their continued service.