Throughout the long months of the pandemic, students have faced a tremendous impact on their daily routines. Classrooms became in-person, virtual or hybrid. Schools alternated between remote or on-site. And every schedule has been subject to change again and again based on changing public health guidance. But for some students, upending the traditional format has led to different—and better suited—ways of learning. With this in mind, North Thurston Public Schools has opened enrollment for two new school options to meet emerging needs and learning styles.
Ignite Family Academy is geared towards K-8 students and considered a Family Partnership Program. The district describes it as a way to "offer students on-site learning opportunities and support for off-site, home-based learning. Students may enroll either full- or part-time."
Brody LaRock, district administrator for Special Projects, is helping facilitate these new ventures. "My project this year has been to determine what additional programs NTPS could offer to better meet the needs of our students and families," LaRock explains. "Working with my colleague, Tammy Alonzo, we proposed two new alternative learning experience (ALE) programs: an online program and a family partnership program. Both proposals were accepted. Tammy has developed the online academy and I the family partnership academy making sure everything is in place for a successful launch in the fall."
Their work is a labor of love. "It has been exciting to introduce these alternatives to students, staff, and families," says LaRock. "Ignite Family Academy, in particular, will go a long way to supporting students and families in our district who have otherwise been making a go of it on their own."
With this format, "The role the family plays is monumental," says LaRock. "Families can be in the building, collaborating on strategies for their at-home instruction, planning school excursions, working with siblings of their students in classes, and the list goes on. They also play a huge role in determining what and how their student learns as they collaborate with teachers on individual plans for their student(s)."
Ignite's new Principal, Stephanie Hollinger, has been with the district for several years both as teacher and principal. "I'm excited to build relationships and partner with the families of Ignite to create engaging learning opportunities," Hollinger shares, especially as she's one of those families. Her children attend or graduated from NTPS schools. "We are proud to call Lacey and the surrounding area home," she adds.
The other new addition may feel somewhat familiar after semesters of quarantine. Summit Virtual Academy is an all-ages, entirely online program so students can achieve anywhere. Principal Becky Lee is no stranger to the district on both sides of the desk as a parent of NTPS students and long-time teacher and literacy coach. Most recently she was principal at Seven Oaks Elementary School since 2013.
"Since SVA is a local online school taught by and for our North Thurston community, I am very excited about connecting students with hands-on learning experiences, field trips, clubs and social events," says Lee. "Summit will also be our first Alternative Learning Experience for students in elementary school in North Thurston, which is a wonderful opportunity for our kids!"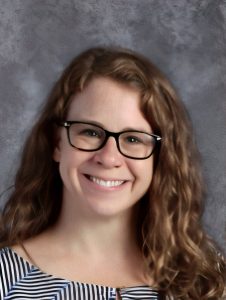 Working with Lee and LaRock, Special Projects Administrator Tammy Alonzo helped establish SVA's new format. Before setting up here, Alonzo spent 12 years with the Washington Virtual Academy as one of their original employees. "That gave me invaluable experience about how to develop and launch an online school that I have been able to share with NTPS as we develop and launch SVA," Alonzo shares.
"While the circumstances around COVID-19 and the need to educate our students from home in this moment of crisis have been terrible, it has also given families the opportunity to experience how online public schooling may work wonderfully for some learners," she continues. "Many families have expressed how much they have liked being involved in the daily learning of their children and that their children are thriving and growing in the virtual environment in ways that they haven't before. Families have asked for online options to be available to their children moving forward even after we return to full time in-person learning in our buildings, and the district is being responsive to that request."
To learn more about Summit Virtual Academy, sign up for an info session or watch their online Is Summit for YOU? video to learn more. Ignite is also holding information sessions – sign up today!
And don't forget: NTPS is also enrolling now for Envision Learning Academy, an innovative high school (grades 9-11) learning opportunity for students who are innovative, collaborative and want more hands-on learning opportunities; as well as their Spanish/English Dual Language Program at Lydia Hawk Elementary for incoming Kindergarten students for the 2021-22 school year (NTPS registered students only, preference given to Lydia Hawk students first). Both programs opened in fall 2020.
Learning to adapt and work through whatever challenges life brings is important. Thanks to NTPS and their team, students can find an educational home that meets their unique needs from kindergarten through graduation. Find the latest news on Facebook or at the North Thurston Public Schools website.
Sponsored