Submitted by Providence
Advance care planning is a process of thinking about and sharing your wishes for future health care.
Since 2008, organizations have used April 16 – National Healthcare Decisions Day — for a collective national effort focused on advance care planning.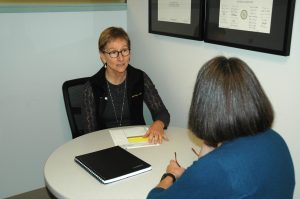 Providence Advance Care Planning Manager Robin Stahley has been working with Honoring Choices Pacific Northwest to promote a variety of free activities and virtual information sessions.
"Talking about future health care decisions doesn't have to be scary," said Stahley. "Advance care planning is for anyone over the age of 18, and the first step is simply having a conversation about values and preferences."
Leading up to and through April 16, opportunities include:
A complete list and registration links for events can be found on the Honoring Choices website.
"Advance care planning is a way to try to ensure you get the medical treatments you want, that are consistent with your goals and values – and avoid treatments that you don't want," said Stahley. "The process may not be easy as everyone hopes, but the first step begins with talking, writing, and sharing. We hope everyone uses this time of year and this national day to engage in the process."
For more information from Providence about how to get started with Advanced Care Planning, your POLST (Physician Order for Life Sustaining Treatment) form and more, go to the Providence website.