Submitted by Mason Health
Performance Excellence Northwest announced the addition of Jennifer Capps, Mason Health and Mason General Hospital Foundation chief development and communication officer, to its Board of Directors on January 13. Performance Excellence Northwest (PENW) is a regional program affiliated with the national Baldrige Performance Excellence Program. Founded over 30 years ago by then-Secretary of Commerce Malcolm Baldrige, the Baldrige Performance Excellence Program (BPEP) focuses on helping American companies compete in an increasingly competitive global market.
Capps joins new member Kola Ogunrinola from St. Luke's Core Laboratory in Boise, Idaho, to the all-volunteer PENW board.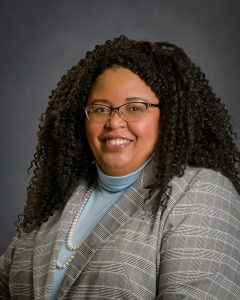 "They bring additional talent and experience to provide depth to our competent governance system," stated PENW Executive Director Theron Post.
"I am pleased to become a member of the PENW board and help them to fulfill their mission and endeavors to improve the non-profit and business sectors," Capps said.
Volunteers comprise the Board of Directors, Panel of Judges, Board of Examiners, Mentors and others. These 200-plus volunteers partner with health care organizations, manufacturers, government agencies, schools, small and large businesses and non-profits to help them improve overall performance using the renowned national Baldrige Excellence Framework. PENW believes strong organizations committed to performance excellence create more value for their employees, stakeholders and communities.
"As local citizens, we are invested in helping these organizations achieve their objectives, become role models for other businesses and make the Pacific Northwest a better place to learn, work and live," notes PENW's website.
Mason Health has maintained a working relationship with PENW since 2016. To learn more about PENW, visit the Performance Excellent Northwest website.
Mason Health, Public Hospital District No. 1 of Mason County, is certified by Det Norske Veritas (DNV) and is a licensed and accredited acute care hospital with a level four emergency trauma designation. There are more than 100 physicians on staff in 19 specialties. For more information or to find a health care provider, visit the Mason Health website.