Submitted by North Thurston Public Schools
District construction projects currently in planning are wrapping up and many are scheduled to start before summer break 2021. Sites to be heavily impacted in the summer 2021 will be Komachin, Nisqually, and Aspire middle schools.
Last year, Washington's Office of Superintendent of Public Instruction (OSPI) awarded North Thurston Public Schools (NTPS) a $2.65 million from their Modular Grant Program to fund the fabrication and placement of a science new modular building at Aspire Middle School for the Performing Arts. The grant allows the District to stretch bond dollars to make additional improvements to the kitchen, gym, office and an addition of a possible play shed structure.
Aspire is benefiting from not only the 2014 bond promise to improve the music programs but the 2020 bond promise to improve security.  A new secure entrance and redesign of the parking lot to separate bus from vehicles will improve both safety and security at the school.
Aspire opened in 2009 with a focus on choir, band, orchestra, and theatre. Due to limitations at their existing facility, performing arts classes are housed in portables apart from the main building. The new modular will house all of school's science classrooms and the performing arts classrooms will move into the space the science classrooms vacate in the existing facility.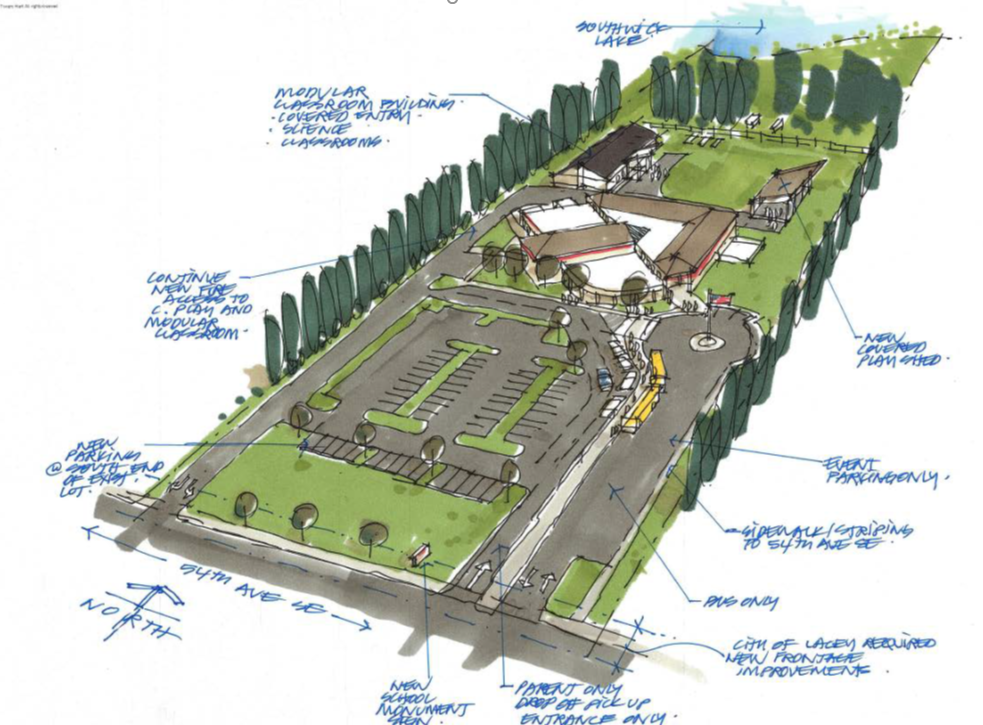 "This grant will finally allow our amazing performing arts programs to move into the building and have classrooms that will fully meet their needs," says Courtney Crawford, principal at Aspire. "The grant will also allow for our science teachers to have classrooms equipped for teaching science."
The new modular will be an 11,000 square foot 8-plex fabricated offsite, shipped in 10 pieces and assembled on a new foundation. Much of the appeal for the modular is both cost and speed. "We can have this designed, ordered, built and sited in less than a year," says Dean Martinolich, the district's director of Construction and Design.
In other construction news, Komachin's first phase design has been presented to staff and School Board and if all is successful construction could start as early as June 2021 while the Timberline field conversion, including new lighting, will start to see turf installed as early as February.
Smaller projects such as state artwork for NTHS is planned for installation in February. It will be depicting the original profile of the 1960 – 1970 colored-glass gym front.  A reception is being planned.
Additionally, there will be parking lot lighting improvements at Lakes and Meadows, using grant money to stretch Bond dollars, with completion scheduled by September.
More Building Our Future projects and updates coming soon!