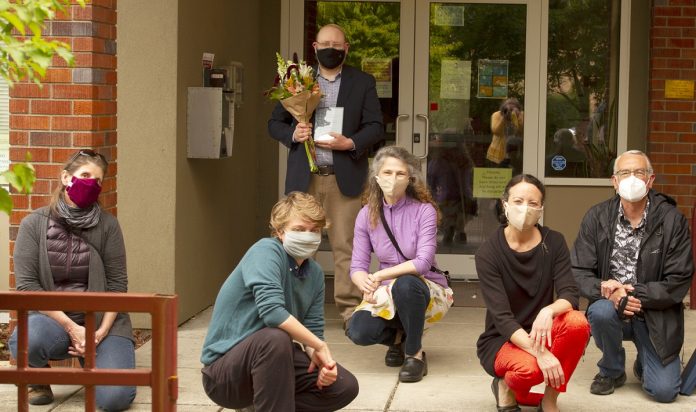 Submitted by Dispute Resolution Center
The Dispute Resolution Center of Thurston County (DRC) is seeking nominations for the 2021 Evan Ferber Peacemaker Leadership Award.
Established in honor of Founding Executive Director Evan Ferber, this annual award recognizes individuals who have demonstrated extraordinary leadership in promoting peaceful dispute resolution and civility.
The DRC welcomes and encourages members of the community to submit nominations for this award.
The 2021 award will be presented later this year, as the public health situation and guidelines permit.
The nomination form is available on the home page of DRC's website.
The deadline for submitting nominations is April 10.