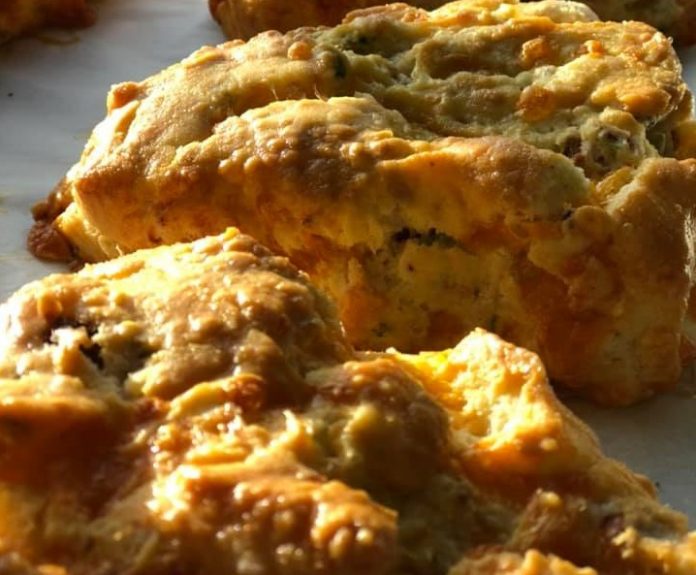 As someone with many food allergies and sensitives, I know what it's like to go out to dinner with family or friends and have to sit there eating almost nothing. I've actually gotten into the habit of pre-eating at home, or bringing a protein bar with me. It's nice when we can find somewhere we can both eat. And a mark of good allergen-friendly food? My husband will eat it too, so we can both enjoy. This is exactly what drives Willis Maxfield, the owner of the Olympia Baking Company.

"I had strong health food influences growing up, as well as vegan," shares Willis. "And I was kind of raised as an empath by several hippies in my life. So, I've wanted to include everyone in what I cook, and then as my chef career was built, I saw so many diners and customers not being able to eat or be included in the wedding party, or whatever. I have always thought, 'Why don't we just cook for everybody? We are talented enough to make food that people can't tell the difference. So why aren't we doing that?'"
Growing up, Willis would often babysit his three younger siblings and cooked for them, experimenting in the kitchen while his parents were out. "I looked at it as opportunity to be in the kitchen unsupervised, and they would come back and I usually had made some pretty good food," Willis shares.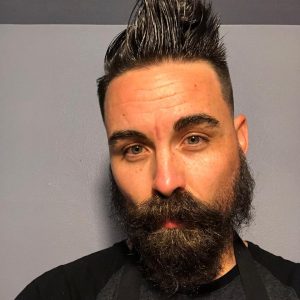 From Chef to Baker
Fast forward to an adult and Willis was well on his way to being a chef. His goal? "I wanted to be one of the best chefs in the country, and I still do," he shares. "I fell into baking." In 2018, after working as a sous chef at Easy Foods, a five-star catering company, and as a chef at Gardener's, he helped Rachel Young grow Miss Moffet's Mystical Cupcakes. The two were engaged to be married, but grew apart and he eventually left the business. But not baking.
In 2019 he purchased Abby's Cookies and Cupcakes and reopened as Olympia Baking Company on September 1, 2019. With scones as his one item. As a chef practiced in the art of French cooking, Willis likes to concentrate on something until he gets it right. And that's what he has done with these scones. "People come by or call and wonder, 'Do you only make scones here?' And I'm like, 'Well at the moment. But tell me if it's not one of the best I've ever had in your life. That's the whole point."
His entire bistro is naturally gluten free, with plenty of vegan options, without compromising texture or flavor. "I'm a very passionate vegan," he shares. "So, it's really close to my heart to have a place where everything is available and everything is good. Everyone can eat together. And maybe it changes people's minds about how they eat when they realize how good dietary food can be."
And if you haven't tried one of his scones…you need to immediately. Both my husband and my mother, who don't have allergies, adore them. And me? Well, they are some of the best gluten free, vegan scones you'll find in the Pacific Northwest…and as a scone-lover, I've tried most in Oregon and Washington. He makes both savory and sweet scones and you really need to try them. You will not be disappointed.
Growing Olympia Baking Company
Now that he has perfected his scones, Willie is expanding his menu, as he says he would like to be more like a bistro than a bakery.  As a new business, he is still finding his customers, and trying to figure out they want, which has been made harder by COVID-19. "I'll make a bunch of vegan stuff because I had a big crowd come through, and then they don't come back," he shares. "It's just part of the small business start-up thing, figuring out where my business is and what people want. Weekends are definitely the busiest. And once my business grows and I can afford employees and we figured out this pandemic thing, I'm very confident that we'll be able to grow my menu." He has a list of items he wants to add, including cheesecake and croissants.
He has already added vegan soups to his offerings, as well as muffins. You can also pre-order vegan cornbread! Exactly what he is offering that's available to pick up without notice varies by the day, so the best thing to do is call ahead and pre-order if you want something specific. If he has made it before, he can make it again, and if people ask for it, he will! Call 360.791.5114 during business hours Wednesday through Sunday. It's best to give him 24 hours' notice, but he says to not hesitate to call him with just a couple hours' notice, because if he has the time, he will make it for you. For Wednesday orders, be sure to call on Sunday.
Otherwise, if you are open to trying "whatever's fresh" just stop by when he's open and try something new. Trust me, you can't go wrong. Follow the Olympia Baking Company Facebook page for news on the latest offerings, business hours and more.
Olympia Baking Company
108 22nd Avenue SW, Olympia
360.791.5114