Preserving lives and property is always the focus for a fire department. The remarkable people at the West Thurston Regional Fire Authority (more casually referred to as West Thurston Fire) strive every day to fulfill its mission to develop, operate and manage resources to provide services directed toward prevention, management and mitigation of fire, emergency medical, rescue and disaster incidents. It must be noted that West Thurston Fire also puts in the extra time and attention to provide a heart-felt level of care and concern for their district through on-going community activities. The generosity of spirit of Captain Lanette Dyer and Ricardo Santee set examples, inspiring others to participate and support their neighbors.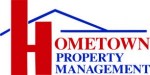 It wasn't long ago when the many students in the Tumwater/Littlerock area faced the prospects of a bleak holiday. In previous years, West Thurston Fire supported a handful of children with food and gifts. Unfortunately, pandemic restrictions put a kybosh on past methods of fun and fundraising. When Christy Upton from the Tumwater Lions Club and Lee Giske from Littlerock Elementary gave Lanette and Ricardo a list of 53 names from which to pick a couple, neither wanted to eliminate anyone. They switched into hyper gear, finding ways to get the word out to collect toys, games, food and money.
Their mighty goal was to provide each child with five presents, a gift card for a pair of shoes (too hard to pick out someone's correct size and style) and a holiday dinner for the family. As word spread, one generous citizen donated $2,000 and then another contributed $1,000. The GoFundMe page netted another $2,500. People dropped money off at the station. "If people don't think that one dollar or five dollars make a difference, it does," exclaims Lanette. "It was crazy," she remembers, noting that the total really added up. Thurston County Union Firefighters IAFF Local 3825 made sure each child was provided with a coat. Additionally, each carload received $500 of food gift cards.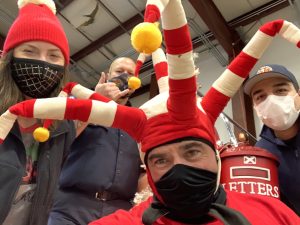 As the donations piled up, the question arose about safety precautions and weather conditions for delivering the presents and food. West Thurston Fire had the brilliant idea to open up two of its drive-through bays so that cars could pull in. Deliveries were scheduled at 15-minute intervals. You can imagine the delight of the children (and probably adults) driving into the station. "Eyes popped out of their heads," says Lanette as the children watched. Even one of Santa's elves showed up. There were reports of tears from receivers as well as givers. It was the first time many of these people had asked for a helping hand up. It was a special day for everyone.
Lanette is moved by the support of many community partners who are integral to the success of these kinds of events. "We don't have all the resources. Businesses have stepped up," she adds. Here are a few of the partners:
And of course, individuals and families from Thurston county stepped up and adopted kids for the holidays. "It is a lot of work and a lot of joy," remembers Lanette about organizing the gift drive, "but not always fun. However, with a partner like Ricardo, it was fun." Ricardo also keeps sweet memories from this past season. They are already considering plans for next Christmas.
Now eyes are turned to spring. West Thurston Fire usually prepares for the annual Easter egg dashes. They have a hefty stash of eggs and the desire to organize. What actually transpires will in part depend upon what pandemic restrictions are in place. However, the team continues to create new ways to interact and include their neighbors in safe ways.
Summer is known for the popular fishing derby at Scott Lake, which is stocked especially for the event. People get to fish, cut and weigh their catches, learn about water safety, and enjoy the outdoors. Word has it the donuts are excellent.
Fall brings the safety fair.
West Thurston Regional Fire Authority maintains the largest geographic district in the county. It spans from Lewis County to Grays Harbor County, touching part of Capital Forest to the City of Tumwater. It is a place for education, classes, community connections and much more. COVID restrictions have limited certain activities, but you can always contact them for help or information. We appreciate Captain Lanette Dyer, EMSO (Emergency Medical Service Officer) and PIO (Public Information Officer) and Ricardo Santee, firefighter, and all the team at West Thurston Fire who work around the clock for our community. You can follow West Thurston Fire on Facebook for updates and more.
West Thurston Fire
10828 Littlerock Rd SW, Olympia
360-352-1612