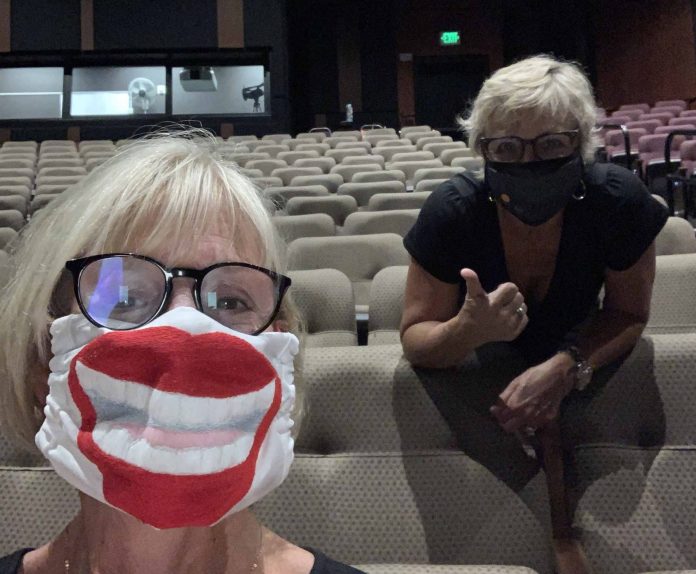 Laptops to aid students in distance learning. Scholarships to help pay college tuition. Grants for students experiencing an unexpected challenge. At South Puget Sound Community College (SPSCC), support for students is multi-faceted, reaching beyond academics to also provide financial resources and equipment so students can reach their full potential. Through the South Puget Sound Community College Foundation, SPSCC attendees have access to necessary means to help them to stay in school, earn their degrees and work toward their academic and career goals.
At the beginning of October, members of the community virtually joined together in support of SPSCC students through The Experience. With a socially-distanced twist, this annual event continued in an online setting, inviting community members to learn, engage and contribute to the Foundation's mission.
The Experience is the Foundation's largest fundraiser each year. Proceeds raised from the event benefit several Foundation programs, including financial and technological needs for students. As a night for the community to learn more about SPSCC and the Foundation, The Experience typically gathers attendees at an on-campus gala. The event showcases several SPSCC students and academic programs, including the culinary program, which has helped to cater past renditions of The Experience. Historically hosted within the Center for Student Success, interactive entertainment would delight attendees from several stories off the ground, whether it be a champagne foundation, electric rock violin performance or silk aerialists.
As cases of COVID-19 spread throughout the region, and as social distancing measures were implemented across Washington State, the organizers of The Experience decided to make this year's event completely virtual. Despite being unable to gather community members in one room, Foundation leadership decided to continue with a remote event because students are still in need of support while in pursuit of their education. "Students may need laptops or webcams to attend their Zoom meetings," explains Evan Skytte, director of development for the SPSCC Foundation. "Or they may need tuition support. Or even rental assistance if they have lost their funding stream due to COVID-19. The SPSCC Foundation is there to meet students where they are at, and to make sure there is a path forward to complete their education. The second reason is because the event is also for the community. It is a time to gather and celebrate the wonderful ways our community supports each other and builds up the future."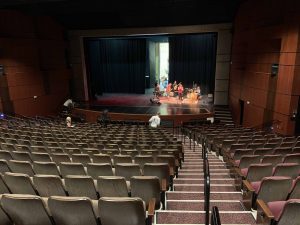 When The Experience moved to a virtual format, so did a significant portion of the preparation process. In order to keep event speakers, students, staff and crew members safe, much of the planning was conducted through virtual conferencing. When the event's planner, Valerie Fluetsch, set out to coordinate the evening festivities, she says she had to learn an entirely new skillset of script writing, set design, lighting and broadcasting to produce a polished and cohesive pre-recorded program. "The Experience included an engaging emcee, interesting speakers showcasing the Foundation's mission, some fun and light-hearted, personal moments," says Fluetsch. "All done with professional lighting and sound and a technical production crew."
Premiering on YouTube on October 3, over 400 people have tuned into The Experience so far, learning more about the work of the Foundation and the needs of current students. An added bonus of the event's pre-recorded format is that the program is accessible to a larger portion of the community and is still available online for public viewing.
Fluetsch says that this year's version of The Experience was a true collaboration between SPSCC and SPSCC Foundation staff, volunteers and the event committee. "The event raised over $400,000, which reflects this community's and donors support of the Foundation's mission and a strong belief in the value of the college and the Foundation," says Fluetsch. These funds will help further the Foundation's mission in providing aid to students.
Proceeds raised from The Experience will help to fund emergency grants and annual scholarships provided by the Foundation. The SPSCC Foundation awards hundreds of scholarships for a wide range of students each year, in addition to Student Success Grants, a type of emergency funding for students experiencing an unforeseen financial need. Skytte says that despite the roadblocks that many students have faced this year, the perseverance to continue their education is inspiring and students need support more than ever.
"It's a time for optimism," says Skytte. "The student stories highlighted at The Experience show this. Students say this year has been difficult but despite the difficulties, they have the resolve to stay in school, graduate, get a career, and pay it forward. SPSCC students are very inspiring. It's a privilege to be able to share each unique story to the community and it offers a chance to highlight the excellence of SPSCC."
This year's virtual version of The Experience is available to view online. To learn more about the SPSCC Foundation's mission or programs, visit the South Puget Sound Community College Foundation website.
Sponsored