West Olympia has been home to many people with a vision for prosperity both in mind and body. John Riley Chaplin was one whose keen eye saw a town budding and wanted to influence that growth from the schoolhouse door to the neighborhood front door. He aspired for nuances in college learning. He would call out across the country for others to join him, and he would build homes and lay streets for them. However, it was the settlers before him and the vested, like-mindedness of other entrepreneurs that helped further his plans.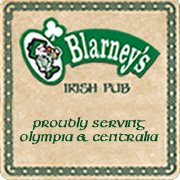 Before Chaplin were native coastal people and homesteading settlers. The first 1800s pioneer settler to the sloping hill of Olympia's West Side was Edmund Marsh, naming it Marshville. His land claim, cresting up over the very wooded West Olympia hill, didn't have many neighbors because access was primarily by boat. Marsh lost possession of his land when he was declared legally dead. A boat trip to Boston Harbor was his last, either having been abducted or lost at sea during the recent storm off Dofflemyer Point. The mystery remained unsolved as his empty boat and its contents were the only evidence. Samuel C. Woodruff, another pioneer to Olympia, bought the Marsh land claim. It was through Woodruff that Chaplin entered the narrative.
Chaplin, originally from Michigan, and an ordained minister in the Methodist Protestant church, felt drawn to the Congregationalist, more localized, independent church governance. A pastorate position with the First Congregationalist Church of Olympia brought him west in 1889. These ideals transferred to his primary vision of an independent university, one that would not be controlled by denomination or politics.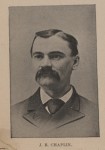 In Olympia he saw a city at its beginnings, with open spaces, ripe for this type of new direction. The school's charter professed that the college would be, "unfettered by denominational boundaries, by fixed theological creeds, by the dangerous demands of either accumulated wealth or combined numbers, by the unrighteous requirements of social 'castes,' by the unnecessary burden of foolish and expensive styles and fashions, or by disastrous influences of political denomination, its aim is to meet all the people on the broad and fraternal plane of co-partnership, seeking the best and highest in human character."
The goal of creating such an institution of learning also branched out into his effort to shape nearby land developments.  He became influential in city improvement and connected with influential and wealthy people who were also interested in his goal. The area chosen for the school was to be called Athens, out West Bay Drive, just above Butler's Cove.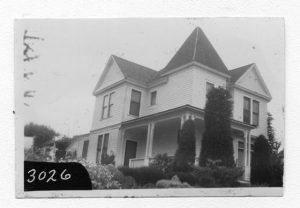 The record indicates that Chaplin, who came west with no substantial amount of money, created companies, divided the shares, welcomed investors and set the wheels in motion. For example, he formed the Washington Land Improvement Company, and in 1891 plotted the Cottage Grove addition on Cooper's Point. $50,000.00 of which was to be designated for the building of a college. Unfortunately, the investment didn't pan out. Later, managing the Olympia Development Company, $300,000.00 in stocks were sold, again specifying that 1/6 of the real estate sold would be destined for the purpose of building the People's University.
Chaplin crisscrossed the country promoting his ideals and plans, eliciting financial support out east. Though not built, he established the People's University of Olympia in 1900 as a stockholding company, divided into one million shares, selling each for one dollar. He had stockholders in every state and used real estate investments to further his utopian goal of the ideal place to learn and to live. More than one transaction showed his determination with stipulations that a specific portion of the proceeds or land allotment was designated for the school.
Chaplin's purchase from Woodruff made the papers. The Washington Standard reported later in May of 1902, "This week, by deed, Mr. Chaplin transferred the several lots and tracts in Woodruff Addition, bought in his own name, to the Olympia Development Company, as was intended when purchases were made and the titles cleared."
In the 1880s, Olympia's neighborhoods looked different.  We can still see the evidence today. Home styles were box structure with little ornamental extravagance. They still had orchards, gardens and areas of vacant land. People still kept a cow outside. Logging and mill development enabled more variations in style and detail. Chaplin is listed as the developer in many as it was his hope that people would be enticed with relocation for the People's University and choose this new housing. The McClelland House at 327 Northwest Sherman, a Pioneer style with Neo-Colonial details, is one of the properties. Benjamin McClelland, who is on record as a teacher at the People's University, lived there. Another, the Chaplin House at 425 Northwest Rogers was built in the Queen Anne style, and has so been named as Emery Chaplin, son of the minister and developer, lived in this home. These West Side homes are among many architectural landmarks that connect us to Olympia's aspiring beginnings.