As the sun peeks through the cloud cover in the Pacific Northwest sky and as daylight lingers throughout the summer evenings, opportunities abound to create lasting memories with family and loved ones. Whether searching for seals in a kayak on Budd Bay, a bike ride along a converted railroad corridor or sunset picnic overlooking the Olympia skyline, families can create their own outdoor daycation by exploring the water, greenery and cuisine of the South Sound.
As Thurston County gradually reopens under Governor Jay Inslee's Safe Start Washington, Experience Olympia & Beyond is helping families to reconnect and create meaningful moments in Thurston County. Ideal for families, many local daycation ideas are highlighted through the Experience Olympia blog, including a variety of outdoor activities for families to reunite safely under sunny summer skies.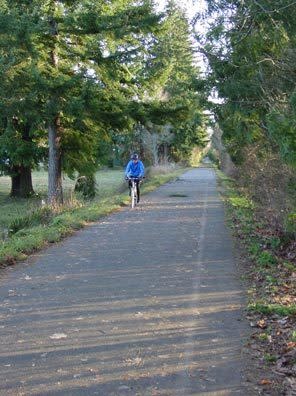 As local attractions and businesses reopen, and as non-essential travel is allowed to resume, there has been a growing interest in local vacation destinations, according to Shauna Stewart, CEO of Experience Olympia & Beyond. Stewart says that for many households, safely reconnecting with family members has led to increase in outdoor day trips and local daycations.
"What we're seeing from some travel sentiment studies, is that one of the top things people were interested in doing, once they got out of quarantine, was seeing friends and family, because we've been apart for so long," explains Stewart. "And at Experience Olympia, a big part of our vision is to create meaningful moments here in Thurston County. And so, we want people to be able to reconnect with one another in a really safe and responsible way."
For families who hope to reconnect during this time, but are not ready to host out of town guests at home, many hotels in the region are increasing social distancing and sanitation procedures to ensure guest and employee safety. At hotels throughout the region, including Swantown Inn & Spa, Hotel RL Olympia, Fairfield Inn & Suites Grand Mound-Centralia and Best Western Plus Lacey Inn & Suites, many new safety protocols have been set in place to reduce potential exposure. From requiring the use of masks within communal areas, to hourly sanitation of elevator buttons and door handles, to providing hand sanitizer to all guests, hotels are helping to maintain a comfortable, but safe stay.
"Local hotels are upping their game to stay clean and safe," says Stewart. "The hospitality industry has always had a really high standard of cleanliness, but with this pandemic, they want to take extra precautions and make sure everyone feels safe. Hotels are taking this very seriously."
While exploring the South Sound region with immediate and extended family, itinerary ideas are almost endless. With many local parks boasting hours of outdoor recreation options, families of all generations can fill their schedule from sunrise to sundown. Grandparents, cousins and siblings can make new memories while biking, hiking, swimming and kayaking, all while in a lower-risk outdoor setting.
Chehalis-Western and Yelm-Tenino Trail System
A converted railroad corridor, the Chehalis-Western trail is a 22-mile paved pathway, running north-south through Thurston County. Allowing foot and bike access, the Chehalis-Western trail starts at Woodard Bay, spanning along Lacey's city limits, and eventually winds down into Rainer and Tenino in south Thurston County. Travelers along the Chehalis-Western trail will have the opportunity to take in Thurston County's shifting landscapes, both suburban and rural. Along the trail, highways slowly fade into an agricultural landscape, partially lining the Deschutes River and 170 acres of public parkland. A relatively flat walkway, the Chehalis-Western Trail can accommodate families of all ages for an afternoon walk or bike ride.
Running east-west, the 14.5 mile Yelm-Tenino trail intersects at the end of the Chehalis-Western trail and connects many Thurston County cities, including Yelm, Tenino, Rainier and Lacey through pedestrian walkway.
Millersylvania State Park
From camping, to kayaking, families can bask in a full menu of outdoor recreation options at Millersylvania State Park. An old-growth evergreen forest towers overhead at Millersylvania, providing a lush canopy that lines the park's eight miles of walking and bike trail. The 903-acre park surrounds Deep Lake, which allows visitors to partake in endless aquatic activities. Equipped with a watercraft launch and 100-foot dock, families can spend the day kayaking, paddle boarding, or freshwater fishing from hand-type watercraft. With 3,300 feet of shoreline, Deep Lake is also ideal for lakeside lounging and swimming.
One of the first of its kind inside a state park, Millersylvania is also home to Lakeside Beer & Wine, a beer garden boasting several brews local to Washington State. For younger visitors, Lakeside Grill & Boats offers family friendly summertime snacks, including ice cream, hot dogs and slushies, in addition to watercraft rentals. Families can also make accommodations to stay overnight at Millersylvania through a reservation at the park's standard camp site, glamping site or lake front cottage.
Burfoot Park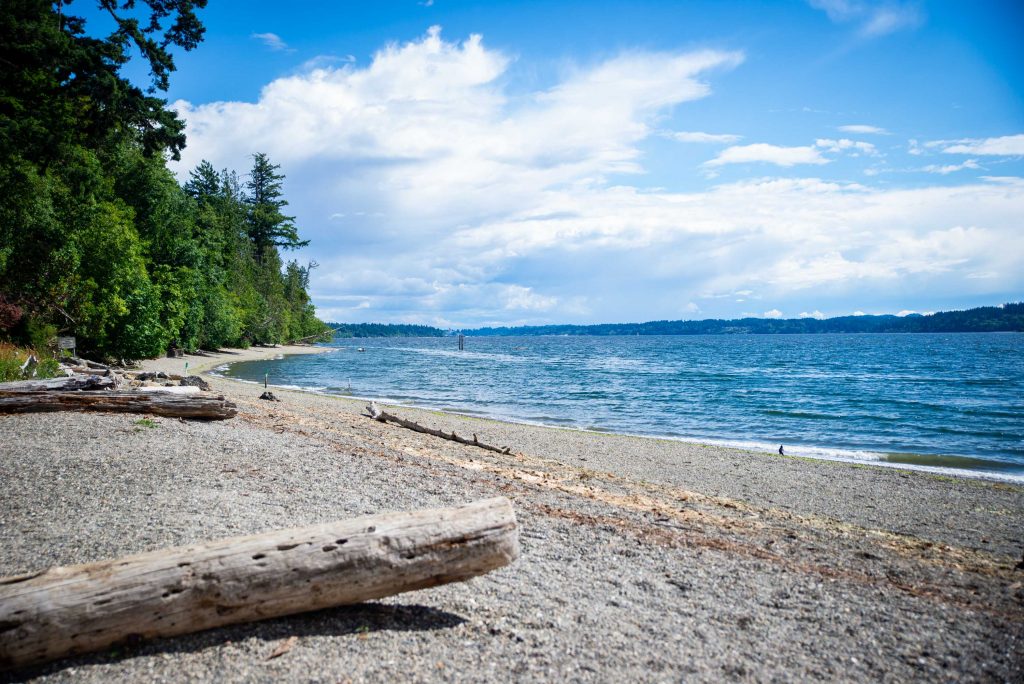 From shaded meadows, to a tranquil grotto, to 1,100 feet of saltwater beach, Burfoot Park offers a full day of recreation for families seeking both a wooded and waterfront landscape. The 50-acre park is ideal for an afternoon picnic and outdoor exploration. Families visiting Burfoot can order takeout from their favorite downtown Olympia restaurant and enjoy a shaded afternoon under forest lined fields, or one of the park's four covered picnic shelters. At Burfoot, families can take in views of the park's flower garden, while younger explorers play on the nearby jungle gym and swing set. With over three miles of wooded trails that wind down to Burfoot's shoreline, the sun's glimmer off the Puget Sound pokes through the tree line on descent. Overlooking Budd Inlet, beachside logs provide a resting spot to take in views of the Olympia skyline that peeks out of the horizon.
Tolmie State Park
Bordering on Lacey city limits, at the end of a tree-lined road, is an oasis of saltwater, shoreline and outdoor recreation. The 154-acre Tolmie State Park is home to three miles of forested hiking trail, including the Sandy Beach Trail and Four Cedars Trail. With 1,800 feet of Puget Sound shoreline, Tolmie also boasts opportunities for family friendly nautical adventures.
Tolmie's beachfront is the perfect launching point for marine recreation, like stand up paddleboarding (SUP) and kayaking. Along the park's tide flats, families can dig up their meal through clamming, in addition to crabbing and saltwater fishing. Offshore, Tolmie also offers five mooring buoys for visitors who wish to visit the park by boat. For a cozy outdoor meal, Tolmie is home to two fire circles, ideal for family bond fires, marshmallow roasting and summertime cookouts.
For more daycation ideas, or to learn about more safe family-friendly activities, visit the Experience Olympia & Beyond website.
Sponsored