Although life in Thurston County is beginning to open up, the impact of the COVID-19 lockdown continues to make itself felt across all industries. For clients interested in buying or selling homes, it can be difficult to know what has changed and what has stayed the same. To clear up that confusion, the Northwest Home Team asked two of their expert colleagues to address questions related to mortgages and titles. James Nesbit is a branch manager at Academy Mortgage's Tumwater office and Mia Sweeney is an account manager with First American Title.
On Mortgages with James Nesbit, Academy Mortgage
What are interest rates at now, what have they been doing and what do you think the future looks like for interest rates? 
Interest rates are at a 40-yea
r low. We're seeing rates on a 15-year mortgage in the 2 percent range and on a 30-year mortgage or in the low to middle 3 percent range, depending upon criteria such as percentage down and credit score. We believe interest rates will continue to be low this year.
What's the difference between a forbearance, forgiveness and deferment when it comes to payments? 
If a client has a mortgage and they apply for a forbearance or deferred payment, the lender picks a period of either a 90- or 120-day window in which they will defer the payment. On that fourth or fifth month, the borrower is responsible to pay those deferred or forbearance payments, along with next month's upcoming mortgage payment. It's best to avoid forbearance or deferred payments at all costs because they could cause problems with financing in the future.
Is it true that the Federal Housing Administration (FHA) isn't financing people who have been laid off and if so, have other investors done the same? 
When it comes to FHA, VA, or conventional USDA financing, if any borrower throughout that process is either on furlough or temporarily laid off, we are unable to proceed with that loan. They must be working the number of hours that's required or guaranteed by their employer.
Did the time frame for income verification change during COVID-19?
We validate income by verifying employment at some point during the loan process. Since COVID-19, we're required to do a couple of additional steps. The main change has been that 48 hours before closing the mortgage, we call the employer to make sure the borrower is still employed with that employer.
How much has the lending world changed during COVID-19 and do you think those changes will be part of our new normal?
As a lender, I have become more computer tech-savvy because 95 percent of our applications are online, over the phone, or via email documentation. Within the loan process, there are a few extra steps that we have to do with COVID-19. There are more requirements for verifying employment, but they've started to loosen as states re-open.
If the market has a turndown, how are appraisals affected? Will we immediately transition from a hot market to a cooler one or will the transition be gradual? 
We have not had too many issues with low appraisals or appraisals coming in less than the sale price because the markets are hot right now. If the market cools down, appraisers would continue to base their data off previous homes that have sold, closed sales and pending sales.
What is your advice to a buyer who needs and or/wants to buy a home in the next three to six months? 
If you need to buy a house, it's really important to come to us as a lender, get pre-approved, provide that lender with all the documentation necessary such as income, assets and employment, and to figure out what programs and products best fit your needs. Anybody that's thinking about buying, the sooner you can get into the lender and get approved, the better your chances are of finding a home and getting your offer accepted because you have everything in order.
It's also really important for a lender to provide a lender commitment, meaning that we viewed all of your income and asset documentation because interest rates are so low right now. It's a good time for buyers to get approved to see what they can purchase because the market is about one and a half one to two percent less today than we were six months ago.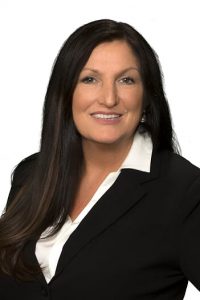 On Title with Mia Sweeney, First American Title
Has anything changed during COVID-19 to help eliminate wire fraud? 
We're more vigilant. Hackers watch email, so they'll use your clients' email, the real estate brokers' or the title company's, and then they copy that email address and forward it. They text people and tell them the wiring instructions have changed. That's a big heads up for clients. If somebody's trying to change wiring instructions, they should verify it over the phone by talking to an escrow officer or their realtor to make sure that it's the number that they commonly call. They should have all their correspondence done through a secure portal.
Are counties still recording transactions as usual? 
It's changing as we go through the different stages. I would suggest checking with the realtor and escrow as to what is happening this week.
Have you seen market activity change? 
It's an ebb and flow. Quite a few resales and refinances are still coming in. We're seeing more cash investment and more land sales happening right now in rural areas.
What are the biggest changes you've seen in the title and escrow worlds? Do you think these changes will be part of our new normal? 
How we sign the loan documents or selling documents is changed. We usually use a mobile notary anyway to make it convenient for the buyer or seller. We're embracing what we call a hybrid closing or e-closing. When the buyer and seller will be signing transactional documents that require wet signatures, such as deeds of trust or title transfers, those will be e-notarized. It can happen in a couple of different ways. The process may start online 24 hours before to provide a little more time to review the statements before the actual signing of the documents.
E-closings are something you're going to start seeing more of in the future as lenders accept that process. Most of the counties will accept an e-notary but it's getting the lenders to get on board with it. They all have different underwriting practices.
In general, we'll take a little more time and not be so rushed and we're going to see more e-signings. Also, we've been getting used to working remotely and going paperless, which is amazing. I believe these changes will be something that will change the industry.
Learn more by visiting the Northwest Home Team's website or calling 360-529-0992.
Sponsored