Submitted by Homes First
This year, Homes First is celebrating its 30th anniversary. While this is a great opportunity to look back and acknowledge all its accomplishments in helping those in need of housing in the south Puget Sound region., it is also just as important to look ahead towards the next thirty years and beyond, as housing affordability becomes one of the most important issues of our time. In listening to people with various perspectives on and experiences with Homes First and the housing crisis in the community, we can see what Homes First has accomplished and what still remains to be done as we begin the next thirty years.
Amy King, a police sergeant for the city of Olympia, has first-hand experience with the housing and homelessness crisis in the Olympia community. Sergeant King oversees the downtown patrol division, which looks for people on the street who are homeless, mentally ill, or are suffering from addiction. She echoed what people all over the country are experiencing–the constantly rising prices of homes are simply unaffordable, particularly for those who are on a very fixed income from receiving Social Security or disability–rent is around $1,000 a month in Olympia and the surrounding area, on top of which people often need to save at least three times the rent plus first month, last month, and security deposit, just to be able to move into a place. For most people, this is simply impossible. As Amy puts it, "You can't be angry with people for being unhoused if they just can't afford it."
This is where organizations like Homes First and Rochester Organization of FamiliesCommunity Services (ROOF) come into play. Kellie McNelly is the executive director of ROOF, which is located in the small, unincorporated town of Rochester, about 30 miles outside of Olympia. Rochester has no real government, no mayor, and no sewer system, so many people live in trailers. Due to this limited amount of services, ROOF is the hub of social services in the area, providing a food bank, an after-school tutoring program for kids, and all general social services such as family services, ESL classes, parenting resources, energy/utility assistance, etc. Through this work, Kellie comes across families in dire straits on a daily basis due to the unaffordability of decent housing in the area. Two of these families show the power of what Homes First does in and for the community.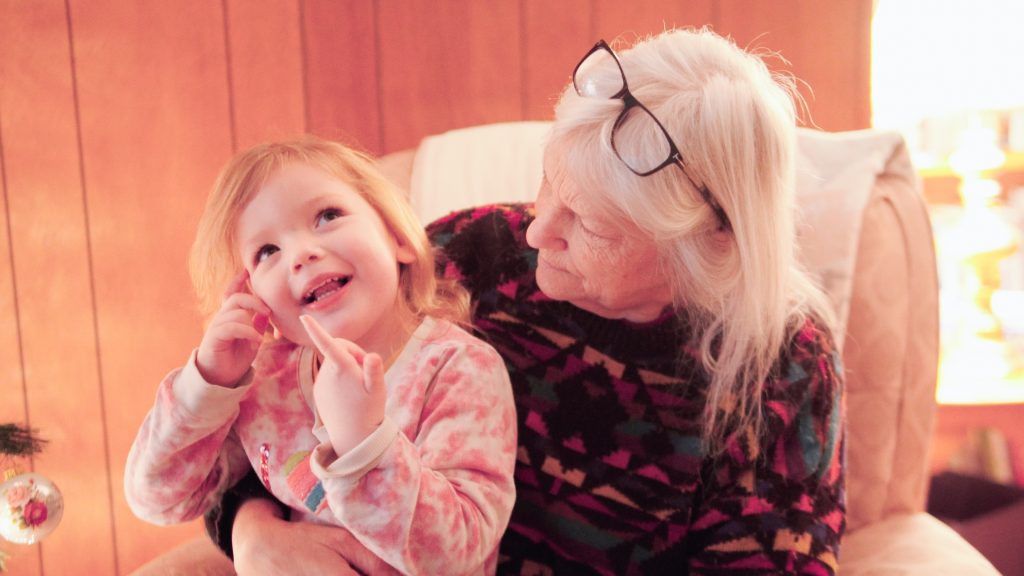 Kellie told me an incredible story about two elderly women, a woman in her 90s and the woman's daughter who is in her 70s, who are raising six kids all under the age of twelve (including a set of twins!). ROOF had been helping the family get tutoring for the kids as well as giving them food assistance and help purchasing school supplies. This past October, the women came to ROOF needing a place to rent because the owner of the home where they were living was selling the house. They couldn't find anything in their price range, and due to the unique nature of the family, a shelter was not a possibility for them. Kellie contacted anyone she could think of in the area affiliated with housing or rental assistance, and eventually came in contact with Trudy at Homes First, who had a house available for the family of eight, where they are now happily living. Additionally, the women did not have any income other than Social Security, and were not receiving food stamps or public assistance of any kind, so Homes First helped them get TANF (Temporary Assistance for Needy Families) and connected them with other assistance services with help from the Homes First Tenant Services Navigator. Kellie emphasizes how important a resource Homes First is to the local community, and how Trudy is always leading the charge whether as a committee chair or some other important role. She is well-connected in the community and really cares about the issue of homelessness. Homes First has really helped fill in the gap of sorely needed housing in the area.
Similarly, Kesha Brooks told me about her inspiring journey to finding a happy home with Homes First. Originally from Brooklyn, Kesha spent much of her adult life in Atlanta with her two kids. At a certain point, the family decided they wanted a different pace of life and eventually settled on heading out west to Washington State. Unfortunately, finding housing turned out not to be as smooth as Kesha had hoped, as most affordable places were taken. So the family stayed in hotels, which of course got expensive quickly. After searching for a while, Kesha eventually came across Homes First, who showed her a house that was "exactly what she dreamed of." In October of 2019, just under the wire, she got approved for the home 24 hours before she & her family would have to leave the hotel and would have been homeless. . Now Kesha could not be happier–she loves the warm, welcoming community Homes First offers, which includes trick-or-treating and Christmas gifts for all the kids. Because this is the best experience she's ever had in a place she's lived, Kesha is always willing to volunteer to help with community activities. Having the stability of a home has allowed her kids to find jobs in the Seattle area. Kesha warmly calls her new home "Heart First".
While Homes First has been able to help many in the community who need affordable and safe housing, the crises of homelessness and housing affordability are still urgent issues. As Kellie explains, cities and towns around Seattle are feeling the push from the constantly rising rents in the area, and people keep getting pushed further and further out. Kellie also notes that due to these rising costs, more people are living on the streets than ever before, and shelters are constantly full. The cold and wet weather of the area also doesn't help matters.
Sgt. King offers her suggestions based on her unique perspective. Cities need to make different levels of housing accessible, so that people who simply don't have the requisite income can still have housing. Also, different kinds of housing work for different people depending on their circumstances. Regardless of these individual needs, however, the bottom line is that solving the housing issue is the number one thing that people need–without a safe home for yourself and your things, it's extremely difficult to do necessary things like look for work.
Local communities need to be part of the solution as well. Sgt. King rightfully says that local governments need to think more flexibly and creatively about solutions to the housing crisis, with the goal of reducing barriers to housing. More outside-the-box ideas would be beneficial for everyone involved. From her own experiences with speaking with homeless people, she emphasizes that people just need help reaching that first step in getting a home in order to start turning their life around, no matter their individual circumstances. At the same time, builders need affordable housing to be economically feasible or else they won't invest the time and labor in the work. Most importantly though, Sgt. King stresses that the people actually doing this work–like Homes First–should have more of a say in the decisions that are being made about housing in the community, since they know the needs of the community best. This is why, as we celebrate the 30th anniversary of the work of Homes First, we must also recognize how crucial it is for this work to continue as the housing crisis remains a serious issue both local and national levels.
For more information, visit the Homes First website.