This event has been postponed.
Few things are as universal and beloved as enjoying food and drink in sparkling company. Experience local and regional delights galore on Saturday, April 4, at the Saint Martin's University Food and Wine Festival in Lacey. The Festival is one of the events in Saint Martin's 18-month long celebration of its 125th anniversary.
More than just a get-together, the Festival raises money for student scholarships for Saint Martin's students. "The Festival combines two important Benedictine values: community and stewardship," shares Cecelia Loveless, vice president of institutional advancement. "The newly renamed Saint Martin's Food and Wine Festival emphasizes the relationship between the event and the core mission of Saint Martin's. As we invite the community to gather to sample great wine and delicious food, together we support students' educational dreams."
It's newly renamed but still the same exciting event that showcases the best our community has to offer. "The Festival is entering its 30th anniversary raising scholarships for students," says Loveless. Previously known as the Capital Food and Wine Festival, the event was a tremendous effort historically produced by the entirely volunteer group of the Saint Martin's University Alumni Association (now known as the Thurston County chapter of the Saint Martin's National Alumni Board). Dozens of volunteers from the Alumni Association, Saint Martin's University student body and staff, and the broader community, including longtime supporter TwinStar Credit Union, worked hard to organize and present the event.
Over the past three decades, thousands of attendees have sampled food, wine, beer and tasty treats. For this year's Festival, the organizers have taken suggestions and modified the format, says Genevieve Chan, vice president of marketing and communications. "Based on feedback we received from past attendees, vendors and sponsors, the event will have a shorter general admission time and it will take place in the afternoon. It is also now a 21 and only age event," explains Chan. "At its heart, it's still the same community event: guests will still have opportunities to meet and interact directly with winemakers, brewers and distillers, while enjoying great restaurant and catering offerings and music."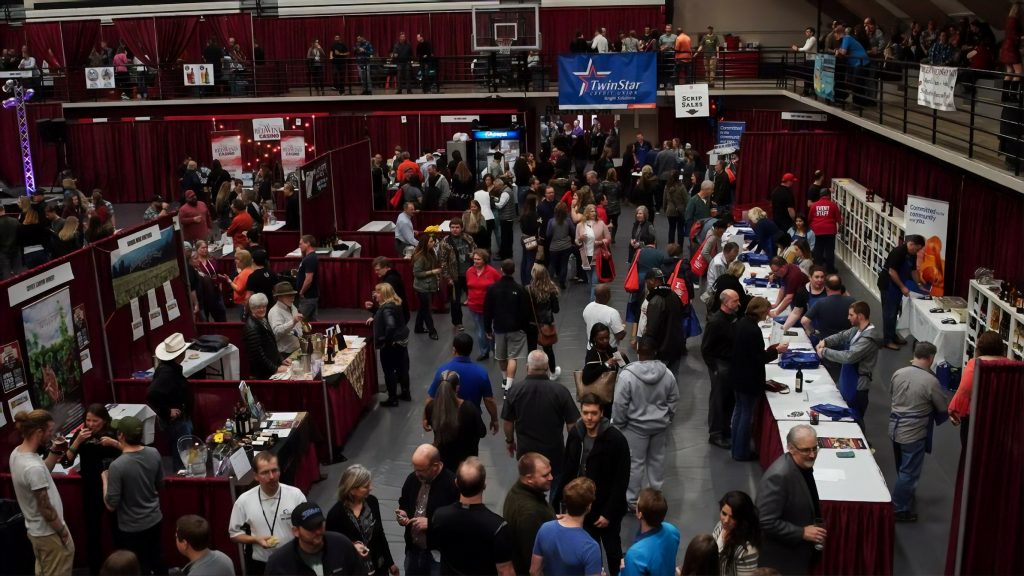 This year's event runs from 4 to 8 p.m. in the Hal and Inge Marcus Pavilion. But sign up as a VIP and you'll receive access to an exclusive pre-event VIP reception from 2 to 4 p.m. with early access to the Festival 3 p.m.
But the main focus is still—and always has been—student scholarships. At Saint Martin's University, 97 percent of incoming students who need help receive financial support or aid. That's why fundraisers like the Saint Martin's Food and Wine Festival are so important. What feels like a night out on the town is actually providing a better life for students from across the globe.
Ready to purchase your ticket? Early bird general admission is $25 before March 15 and regular admission is $30 online or $40 at the door after that. General admission includes a taster glass and five food or beverage samples. VIP tickets are $125 for individuals or $1,000 for a VIP table of eight. VIP access comes with a kick-off toast, special appetizer and beverage tastings, VIP parking, photo booth, and bottle of Saint Martin's University 125th anniversary wine.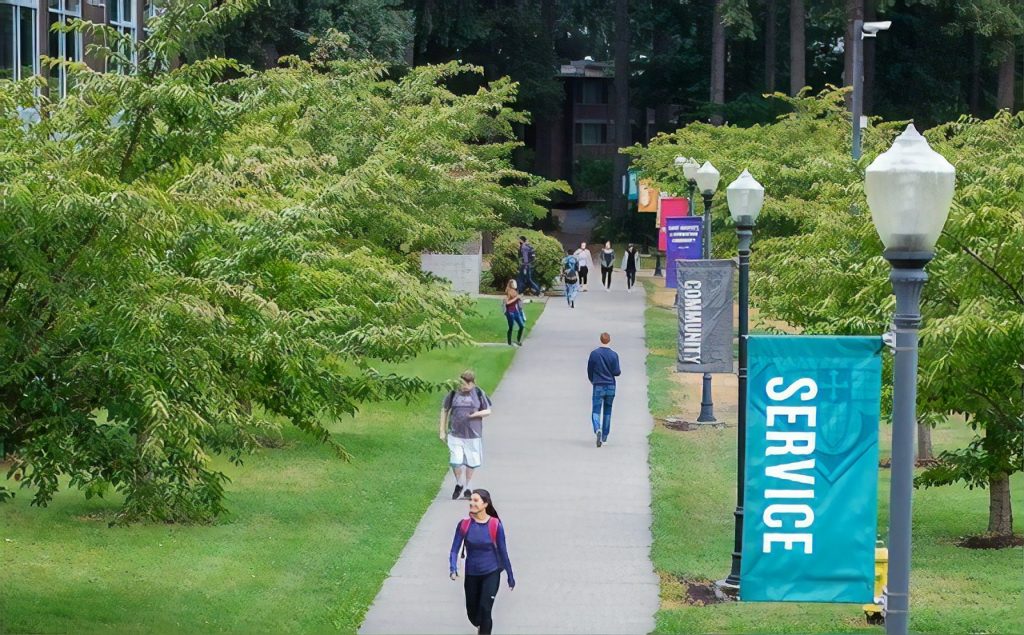 Want to be a vendor or sponsor at this year's event? Sign up online and someone from the organizing committee will reach out about opportunities and levels. Through that link you can also purchase additional tasting cards for food or beverages or festival bling to jazz up your evening.
Want to volunteer at the event? Sign up to volunteer and you'll receive free entry for your time and meet some amazing chefs, restauranteurs, University staff and devoted alumni.
As British Master of Wine Michael Broadbent once said, "Drinking good wine with good food in good company is one of life's most civilized pleasures."
Follow the Festival on Facebook for a current list of attending wineries, breweries and restaurants. Or better yet, share the event with family, friends, co-workers and neighbors. Gourmand or oenophile, foodie or eager home chef, there's always something for everyone. Meet and mingle, eat and drink for a good cause at Saint Martin's University.
Sponsored