The rich, vibrant history of Olympia is recorded not only on paper, but also through the historic buildings of our area. A simple neighborhood walk can display all kinds of historically significant buildings. These historic homes serve as a physical testament to the history of our area, representing the stories of the people who have helped shape Olympia's history and legacy. The short descriptions of these homes are just a beginning to how we can use the buildings that have been in our community for the last century as a way to reflect on the history of the area.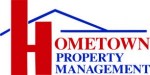 Alexander Berkman Collective House
Located on the corner of Sherman Street and 4th Avenue, the Alexander Berkman Collective House was built in 1910, and has been a collective group home for over 40 years now. The home was founded by activists, and been involved in radical movements of Olympia's history such as Hard Rain Printing, a small collectively owned print shop, and The Food Conspiracy, a movement that eventually led to the Olympia Food Co-op.
Tumwater Lumber Mills Rogers Street Historic District
The Tumwater Lumber Mills Rogers Street Historic District is composed of a row of five houses that were constructed between 1929 and 1931 by Tumwater Lumber Mills. The Anderson family, the owners and operators of Tumwater Lumber Mills, had the homes constructed as a promotion to showcase of the potential of prefabricated homes. At the time, Tumwater Lumber Mills was located at the site where the Tumwater Brewery also once operated. Tumwater Lumber Mills eventually went on to construct over 500 homes in Thurston County.
The northernmost home of the district is the Winters House, featuring a light green stucco facade, an upturned roofline, and a turret entrance. The other homes that make up the historic district are the Ward Levenhagen House, the Paine House, the Lassen House and the Potts House, each named after their first owners.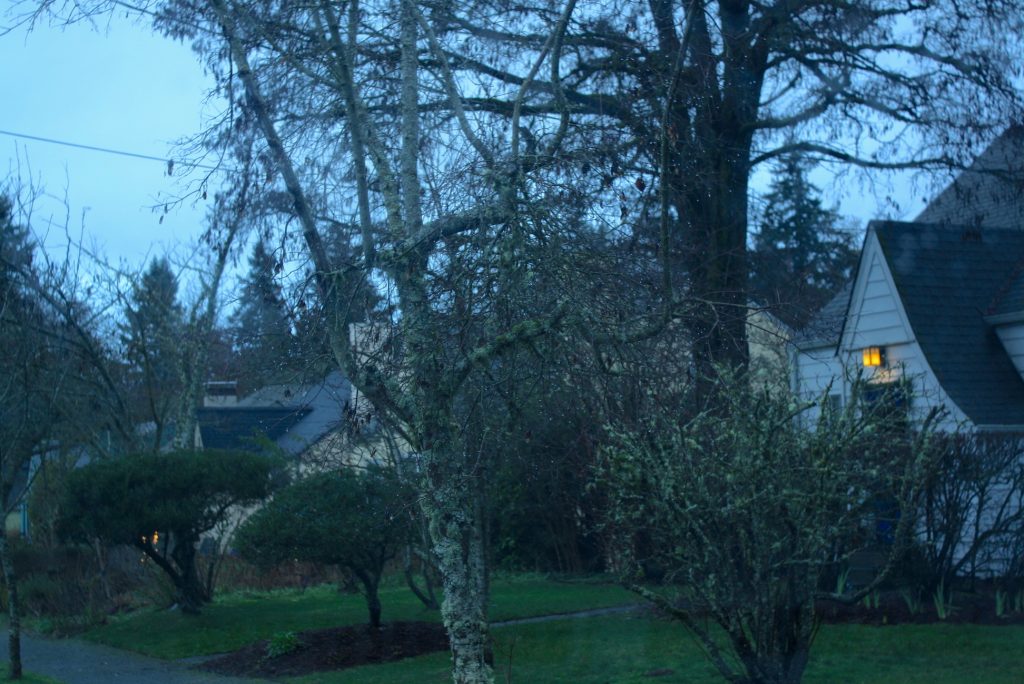 Chaplin House
Just across the street at 425 Rogers Street is the Chaplin House. Built in 1900, this home is generally regarded as one of the best preserved local examples of the Queen Anne architectural style. It was first owned by Emery Chaplin, son of J.R. Chaplin, a local real estate developer and Congregationalist minister. Aspiring to establish a university that never came to fruition, J.R. Chaplin acquired lots in Olympia and developed them in hopes of encouraging individuals and families interested in attending, teaching at, and supporting his university to move to the area. Next to the Chaplin House is the Mitchell House, another notable historic home.
Westside Grocery
Next to the Olympia Food Co-op, this building was built in 1904, and was historically used as a grocery store, with a residential area on the second floor. Now, many will recognize this building as the home of BITS Cafe, a locally owned brunch restaurant.
Dohm House
This historic home was built in 1922 in Dutch Colonial style by Edward Dohm and his wife Estelle, using designs by architect William Westbrook. Edward and Estelle lived there with their two daughters, Jocelyn Dohm and Phyllis Dohm, who went by Virgie. Designed in an English Revival style, the home is constructed entirely out of cedar and is heated with a central fireplace. Eighteen years after the Dohm House was built, Jocelyn founded Sherwood Press in the basement of the home shortly after she graduated from the University of Washington, which was also her father's alma mater. A year later, Virgie designed plans for a neighboring structure that would become the future location of Sherwood Press, which Edward and Jocelyn then built. Sherwood Press went on to become a staple business of Olympia, providing the community with printing services using hand-set type and three presses, including a hand press made in 1850. By doing so, Sherwood Press helped create a printed inventory of the history of Olympia. Jocelyn and her partner, Margery Sayre, were both active members of the community, and were involved with LGBTQIA+ activism. Sherwood Press was eventually passed on to Jami Heinriche, one of Jocelyn's apprentices, upon Jocelyn's death in 2003.
Ward House
Another excellent example of Queen Anne architecture, this ornate home was designed by Mary Page, the first American woman to receive with an architecture degree. Mary graduated from the University of Illinois with her Bachelor of Science in Architecture, and later moved to Washington, eventually becoming a schoolteacher.
Kornmesser House
In 1940, the same year that Sherwood Press was founded, Virgie Dohm also designed another house neighboring her family home, the Kornmesser House. Visible from the traffic circles on 4th Avenue, this bold mock-Tudor style home stands out in the West Olympia neighborhood.
George B. Lane House
Originally owned by George B. Lane, a prior mayor of Olympia, the George B. Lane House is noted for its Gothic Revival design, which was unusual for Olympia in 1891, when it was constructed. There is debate over if the home is categorized as Queen Anne or Gothic Revival, as it features elements of both. Regardless, the steeply pitched roof, gingerbread trim, and ornate design make it one of the most stunning of Olympia's historic homes.