North Thurston defeated Timberline 3-2 in girls WIAA 3A South Sound Conference play November 6, 2019 in a heated rivalry match at North Thurston High School.
Timberline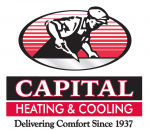 (2-12, 2-12, SSC) took the early lead with a first set 25-22 game victory. North Thurston (6-7, 6-7 SSC) battled back winning the 2nd and 3rd sets 25-7 and 25-18. The Blazers tied the sets at 2-2 with a fourth set 25-14 win, which led to a 15-point tie breaking fifth set. Ram outside hitter, junior Addie Roberts, helped the Rams close out the fifth set 15-5 to secure the match and the season sweep for North Thurston. Roberts led North Thurston with 22 kills on the evening.
Jacqueline Meyer, North Thurston's head coach, was happy how her team battled on the night. "It was nice to celebrate our seniors and play against our rival and come out with a win," she said. "We are just getting ready for the post season and finding the people on the floor that click."
Coach Meyer hopes to tighten team chemistry as it prepares for state district play. "Teaching girls about grit and the desire to win and wanting to put games away is our focus," explained Meyer. "We are excited to give a run in the playoffs."
North Thurston travels to Shelton Thursday for their last league match before taking on Mount Tahoma in a play-in district match Wednesday, November 13 at Stadium High School at 5:30 p.m.
For Timberline, the defeat ends a teaching season on the last match of the year. Blazer Coach Tracie Lindeblom thought her team fought hard. "They came out and left it all on the court and I couldn't have asked for anything more for our last game," she said. Coach Lindeblom looks to grow her team next season on and off the court. "I am proud of our growth. We have come a long way physically, mentally and emotionally. I am excited to see what the future holds for Timberline Volleyball."