Home ownership is part of the American Dream. Think of all the ways we celebrate it in language alone: welcome home, keep the home-fires burning, home away from home, home base, and home free. It represents safety, security, comfort, and welcome. But owning a home is also a tremendous luxury. The Census Bureau's July 2019 report shows that only 64.1 percent of Americans own their home and this number is relatively unchanged since the early 1990s. But thanks to organizations like Habitat for Humanity, more families can come home to a place of their own.
Locally, South Puget Sound Habitat for Humanity actively "seeks to eliminate substandard, unsafe, unaffordable housing in Thurston County." Families who meet specified income requirements then put in 500 hours of sweat equity building their future home and purchase it at no profit to the organization. Since this branch opened in 1989, 60+ homes have been built for grateful, hardworking local families.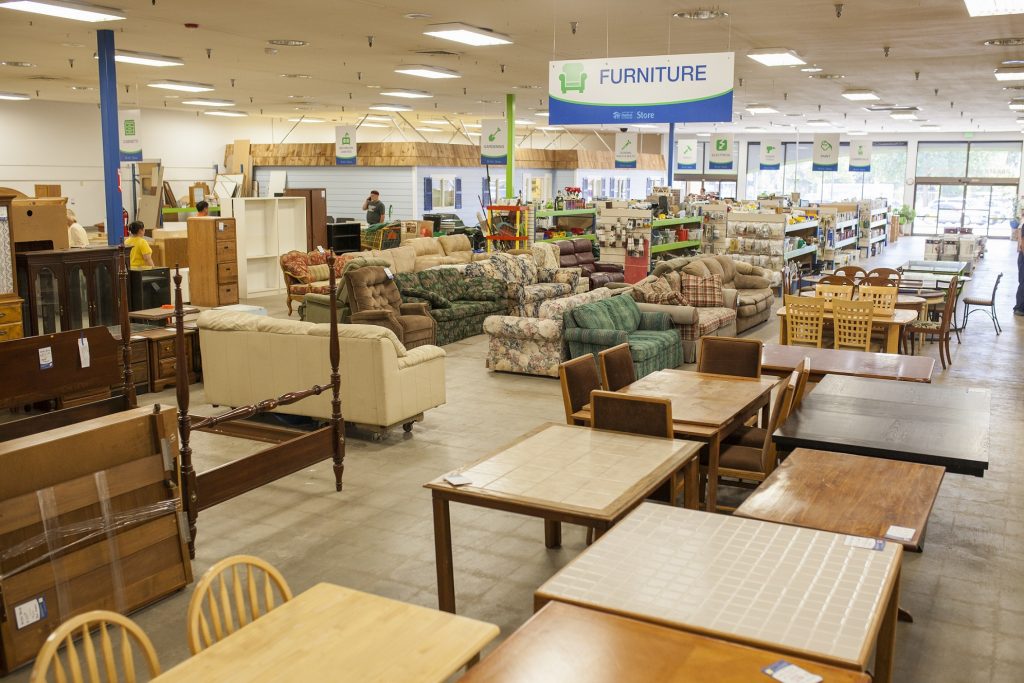 When it comes time to furnish, finish, or repair your home, visit one of the two Habitat stores. West Olympia and Yelm carry anything and everything you might possibly want, all donated from caring individuals and business-owners throughout Thurston County. Have something to donate? Pick up the phone and staffers will schedule a free pick-up at your site and use the proceeds generated from the sale of those items to build more affordable housing here in Thurston County.
"The stores are open to the public and have anything related to the home," explains Community Engagement Specialist Brian Saraceno-Oliveri. "The inventory changes on a daily basis and includes tools, furniture, building materials and so much more. They helped divert 817 tons out of the landfill last year alone. Proceeds help to fund future homes.
If your business has a warehouse of extra fixtures, supplies, office furniture, or un-sold merchandise, donate it to Habitat. "The business community spends money, time, and resources unloading scratch-and-dent, unsold, or damaged materials to the dump," acknowledges Director of Development Shawna Dutton.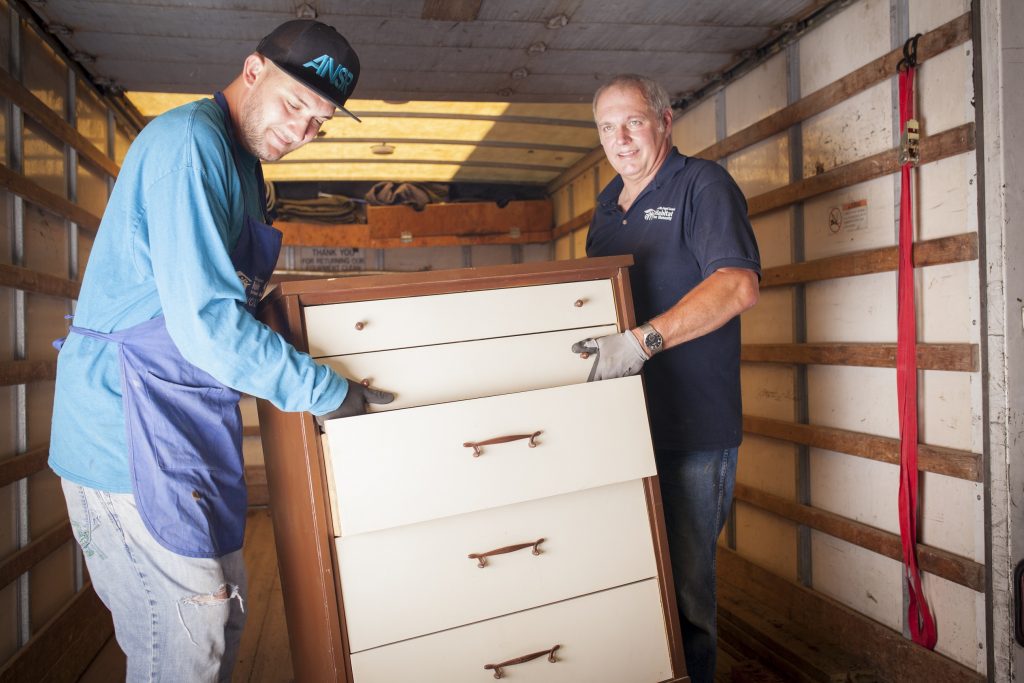 Donating provides a tax deduction, less in our landfills, and local shoppers can find treasures galore. "Business owners save an astronomical amount of money," agrees Saraceno-Oliveri.
Another benefit is less tangible but no less important. We all want to work for a company that does good in the community, an organization that makes a lasting difference. With SPS Habitat for Humanity, the results can be felt across the generations, for years to come. And shopping local is more than a hashtag or trend, it's the ultimate in sustainable green living. This, says Dutton, "is hyper-local!"
Find a list of acceptable donation items online or call 360-956-3456, extension 2, to inquire.
Habitat's rule of thumb in their stores is "anything you'd need to build, repair, or furnish a home," says Dutton. Businesses can call or email Brian and he'll arrange door to door pick-up. A driver and assistant will come to you and load out your items on the spot. Running Tuesday through Saturday from 9:00 a.m. until 4:00 p.m., they'll work with your calendar and availability as much as possible.
Two local businesses who've made tremendous contributions are the Lacey and Olympia Lowes—"a fantastic supporter of ours," says Saraceno-Oliveri—and Durbin Construction. "Dave gives us a call when he's doing a remodel," explains Brian, "and also lets clients know they're facilitating local homes through us."
The Urban Institute reports "Housing instability can lead to frequent school moves, high rates of absenteeism, and low test scores among children. Housing affects almost everything." Homes are not a magical fix but they're a solid foundation for a better future. Thanks to the South Puget Sound Habitat for Humanity you can do your part by volunteering on a jobsite or store; donating used cars, furniture, or household items; planned giving;, and attending events around town that benefit their mission and advocacy goals.
"The benefits of a safe and stable home are immeasurable," says Dutton. As is "supporting other low-income families in our community." Both of which are as easy as wandering the aisles looking for your next honey-do project or weekend renovation supplies. Stop by today, follow them on Facebook, or call 360-956-3456 to give the gift of home sweet home.
Sponsored