The Washington Center for the Performing Arts is excited to announce a night like no other! The one and only Los Lobos will be rolling into downtown Olympia this October to perform their award-winning ballads.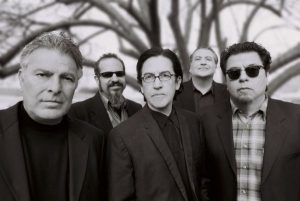 Their music has been described as a powerhouse mix of Tex-Mex, country, rock, folk, R&B, blues, and traditional Mexican and Spanish music. With such a wide variety of sounds, guests of all ages will appreciate this special night at the Washington Center. After four decades of performing and traveling around the world, along with the global success of "La Bamba," Los Lobos can still rock the stage with the same power as they began with in 1973. Their humble beginnings of performing in a garage in East Los Angeles has made them into the global phenomenon that we see today.
After first taking to the Washington Center's stage in 2009 and quickly selling out the entire venue, Executive Director, Jill Barnes, jumped at the opportunity to book them again this fall. "When Los Lobos first performed on our stage in January of 2009, the show was a hit," explains Jill. "It was described by audience members as an exuberant, come-as-you are night of Mexican American rock and roll. We can't wait to give them another chance to entertain the music lovers in our community."
As this show will be a part of Los Lobos' 45th Anniversary tour, another sold-out show is anticipated. "The band has a long history together and certainly brings a rich variation of jams," states Jill. "They start the night acoustically and finishing with a full electric set! It's truly a unique show that everyone can appreciate." If you love good music and want to have an incredibly entertaining night out, be sure to mark your calendars for this show. No matter where you're sitting in the theater, audience members will get an intimate, up-close feel of these legendary performers.
With decades of experience under their belts and multiple Grammys, MTV Video Music Awards, a Kids' Choice Award and many others since their debut album, Just Another Band from East L.A., Los Lobos has certainly disproven that title. Their latest album, Gates of Gold, is their first since 2010 proving that they're not planning on slowing down anytime soon and are ready to rock stages across the country. As a Mexican American band, most of the bandmates are children of immigrants. The songs that they play from their many albums over the years celebrate America in their own distinctive way.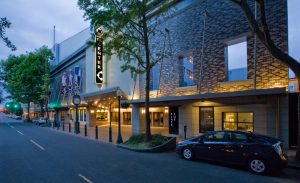 "They have such a high quality of the musicianship and these guys own the stage," says Jill. "They have great synergy together as performers. This will be a high-energy show and we can't wait!"
Los Lobos will take to the Washington Center Main Stage located 512 Washington St. SE in Olympia on Tuesday, October 1, 2019 at 7:30 p.m. For additional information regarding this show and to purchase tickets, visit the Washington Center's website or email them at boxoffice@washingtoncenter.org. You can also keep up with all of their exciting upcoming events by following them on Facebook.
Sponsored