Julia Waldrip Ker was a woman of firsts. She was Olympia's first female attorney, first city treasurer, and first police court judge. A woman who faced many professional and personal obstacles, Ker was a groundbreaking woman in local history, but is largely forgotten today.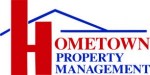 Julia E. Johnson was born to John Johnson and Anna C. Johnson in Pottawattamie County, Iowa, on July 5, 1881. Her family moved to Washington, living in Whitman County for a few years before coming to Olympia in 1891 and later moving to Seattle. In 1901, Julia married Clyde C. Waldrip in Colfax. The couple moved to Colville County and had two children, Vera (Miller) and Thomas.
In 1909, the couple divorced and Julia was given custody of the children. Needing an income, she worked as a seamstress and took courses in stenography and typewriting. Moving to Shelton, Julia took a job at the office of lawyer S. P. Richardson, Mason County prosecuting attorney. Reflecting years later in the September 1927 issue of "The American Magazine," she recalled that, "My employer kept telling me I had a legal mind, and finally I began to believe him. And of course I knew that I could never pay for digging into law books."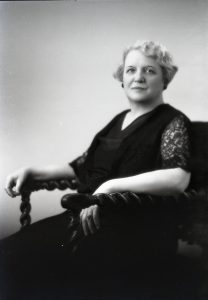 Determined, Julia worked full days at the office, learning about the law with a book propped up on a dry goods store box. Never having attended high school, she had to study to pass college entrance exams in order to take the bar examination. She would even study law books after her children had gone to bed. After Richardson's death, she moved back to Olympia in the fall of 1911 to work as a secretary and finish her law studies in the office of attorneys Thomas Vance and Harry L. Parr at 316 Capitol Way. Vance had been a longtime friend and business associate of S. P. Richardson. In May 1912, Julia passed the state bar exam becoming the only female lawyer in not only Olympia, but also Thurston County and Southwest Washington.
After gaining her license to practice law, Julia worked as a law clerk and secretary for Supreme Court Justice Stephen J. Chadwick for a few years. In 1912, Waldrip was elected Olympia city treasurer on a citizens ticket. The first woman to hold that position, she was reelected in 1914 and held office until 1916.  On September 1, 1915, Waldrip entered into a law partnership with her former employer Thomas Vance that continued until 1921. She became active in local affairs and helped found the Olympia chapter of the Business and Professional Woman's Club in 1920, becoming its first president. She also tried unsuccessfully to run for state legislature as a Democrat, losing in the primary election.
On November 27, 1921, Julia Waldrip married George Ker. He was the brother of Gertrude Vance (Thomas's wife). A Scottish immigrant who had once played soccer on Scotland's national team, George was the son of physicist John Ker and uncle of Socialist artist Balfour Ker. George and Julia moved to his large hop farm in the Moxee district outside Yakima. At the time, he was the president of the Moxee Irrigation Company. Sadly, George Ker died unexpectedly of heart failure at home on February 26, 1922.
Julia Ker returned to Olympia and reopened her law practice, specializing in non-contested cases, especially divorces. In November 1925, she was appointed police court judge/justice of the peace, the first woman to hold that position in Olympia. Although not the first in the state, she was the only female one in a capital city in the United States at that time.
As police court judge, she handled misdemeanors such as traffic tickets and liquor law violations, facing about 90 cases per month, striving for criminal rehabilitation more than punishment. She was the subject of an article by local writer Marie Rowe Dunbar in an issue of "The American Magazine," which was reprinted in the "Daily Olympian" newspaper on April 28, 1927.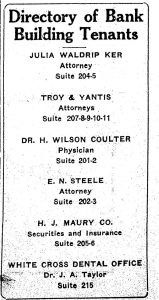 Julia maintained an active law practice until her death. Her place of work moved many times over the years with her last office in the Capitol Park Building. This building was located at 1063 Capitol Way and has since been torn down and replaced by the Helen Sommers Building, a state government office building.
During her lifetime, Julia belonged to a number of clubs including Zonta, Degree of Honor, Trinity Chapter of the Eastern Star, and Malachi Shrine of Jerusalem. She liked to play bridge, go to the movies, swim, and read detective stories. She moved frequently, and rented out space to boarders. True to her word, she was able to send her daughter to college in Walla Walla and her son to Saint Martin's College in Lacey.
Julia Waldrip Ker died on June 30, 1949. A very determined person, she was a path forger and an advocate for women in office who worked hard to represent her clients and encourage women to thrive in business and elected office. She should be remembered.