The Rants Group has been serving the Thurston County community for over 45 years, and throughout all this time, their mission statement has remained the same. Since 1973, the firm has focused on providing unmatched real estate services while continuously evolving into a full-service commercial and investment real estate firm. On top of all of this, The Rants Group's founder and chairman, Ron Rants, and current president, CEO and son, Pat Rants, have always ensured that excellent customer service is a priority.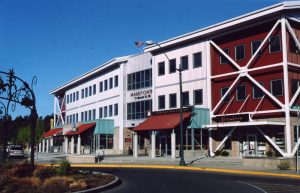 As a full-service real estate company, The Rants Group employs many seasoned brokers who encourage clients to realize their real estate goals by providing commercial sales, leasing, management and development services, as well as residential management and leasing. Six of these brokers are Certified Commercial Investment Managers (CCIM), a designation for commercial real estate agents that takes five years or longer to accomplish. There are also two Certified Property Managers, a similar designation to CCIM, but for property managers, as well as one Accredited Residential Manager. All of these designations require a great deal of dedication to complete, involving cross-country travel and challenging classes, followed by a final comprehensive test. These employees also provide an equally important service to the community through philanthropy and volunteerism. But we all know that in today's competitive world, each and every business seeks a way to make them stand out from the crowd.
"When managing properties for clients," expresses Danielle Rants, commercial leasing and sales broker at The Rants Group, "we manage them as if they are our own. This allows us to offer a service level that's in the best interest for everyone."
With 18 employees on board come spring 2019, as well as three generations of the Rants family, providing a high caliber of service is always at the forefront of their minds. "We like to take a more preventative maintenance approach to our business model rather than just reactionary," states Danielle. "This way, we're always well prepared for any issues that may arise that may affect our clients or get in the way of any of the services that we offer."
On the broker side of things, The Rants Group prides themselves on not acting the same as typical brokers. "Here, each broker is an employee and we all work continuously to support each other." express Danielle. If an employee is out of the office, fellow employees pick up work for them so that clients never feel neglected or that their questions aren't being answered.
"Our office philosophy is to always keep in mind what's best for the client while working to get the deal done in their best interest," she adds. "If we don't have each other's backs and communicate effectively within the office, we aren't sticking to our philosophy."
Keeping up With Trends
Part of providing excellent customer service is staying up-to-date with the most advanced technology on the market. The Rants Group has recently transitioned to an all new management system that was implemented at the start of 2019. This system allows for tenants and owners to access all of their documents and property information online at any hour of the day. Rental applications are also now processed online and tenants can pay their rent through a portal, ensuring simplicity for everyone and enhanced client access.
Keeping with the theme of staying with the times, over the summer of 2018 The Rants Group completed a massive brand evolution. This included rebranding of the company's logo, signage, marketing materials, website design and more. These changes are at the utmost of importance to the company, who worked to keep recognizable elements that speak to the company's long history while incorporating modern elements that appeal to a whole new market.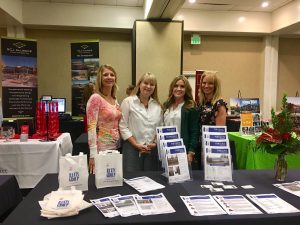 Throughout their many years in business, The Rants Group have assisted innumerable clients that have felt satisfaction from the services that they've received. "I would recommend The Rants Group for anyone who does not want to worry about property management," says Al.
"I just bought my own home," expresses Molly, "but for the past three years, I rented from The Rants Group. My property manager, Teri, helped my husband and I find a home in Lacey in 2013 that was perfect. I came back to Teri after a previous experience with her in 2004-07. The Rants Group has always been good to us.'
More testimonials can be found featured on their website.
If you've been searching for the ideal commercial and residential investment real estate firm in Olympia, look no further than The Rants Group. With their family owned values and expertise in a selection of services, this company is readily available to invest in Thurston County.
Sponsored