Chad Sutter sees value in recyclables, in economic opportunities in our region, and in the youth of our community. He started his scrap metal business, Sutter Metals in 2009. Through his participation in the Economic Development Council's ThINk Network (ThINk),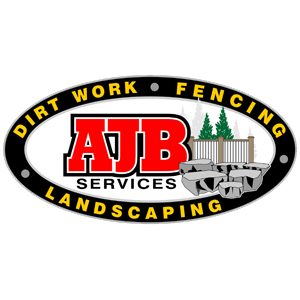 and as member of the Board of Directors of the Boys & Girls Clubs of Thurston County, Chad strives to ensure people see their own value in the community too. "I'm very focused on youth understanding their abilities and understanding that regardless of circumstances, there are so many people who are willing to offer help and support," he contends.
Sutter Metals focuses on recycling both ferrous and non-ferrous metals at their Lacey location. "We process over 1,000 automobiles a month out of this facility," says Chad. "Whenever we have the opportunity to sell domestically, like to Nucor Steel up in Seattle, we always do, because we understand that's going to be the best thing for not only our employees, but our country, and our economy."
The business handles more recyclables at their Centralia facility and are looking to expand to the Tacoma area. "Out of our Centralia facility we have a little bit more of a diverse recycling stream. We handle all the county's co-mingled recycling," Chad shares. "We bundle it up and ship it off to different sorting facilities." Currently he has about 30 employees. Once the Tacoma facility opens, that number will jump to between 50 to 60 people.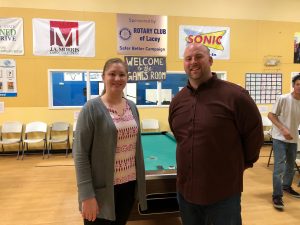 Chad's dad was in the auto wrecking business. "We always had the byproduct of scrap metal," Chad explains. "I enjoyed the scrap metal side. I was interested in the different commodities and how they got traded."  When his father sold the wrecking business, Chad struck out on his own making his interest in scrap metals into a thriving business.
But Chad is not all business. He takes what he has earned and learned and uses it to help others. When he was a kid, a local dentist paid his tuition to attend Saint Michael's Parish School. Now Chad funds an endowment, so other kids can attend the K-8 Catholic school. "The children with the most need, we pay fully pay for their tuition. That way they have the opportunity for a Catholic education."
He enjoys his involvement with the Boys & Girls Club and often drops by the Lacey branch. The club can be an affordable before and after school childcare option for many families. They provide supervision and lead all sorts of fun activities, including field trips during the summer. Sadly a large portion of the kids they serve are homeless. "McKinney-Vento kids are kids who don't know where they are going to sleep each night. They could be couch surfing, sleeping in a car, staying at friends," shares Chad. Aside from offering a safe place to go during the day, staff can guide families to additional services. "It's not just a daycare, it's an organization that is changing and impacting these kids' lives so they can do better," he adds.
There are lots of ways people can give. "There are the three metrics: time, talent, and treasurers. If you don't have treasures, there are lots of other opportunities here to give," Chad notes. "And that is what is so great about this organization. It's just amazing."
Chad not only invests his free time in the community, but his money too by participating in the EDC ThINk network. The EDC works to show Thurston County is a place of economic growth. ThINk is a program they developed to help connect local investors with small business owners looking for capital. "We have great resources, port access, great community leaders. We have that right here," he says.
"If I had known what I know now about all the resources and all the people that are there to help companies succeed, I'd probably be a lot farther along in my business. Because I went into this not knowing any of this stuff," Chad admits.
Sharing his knowledge and experience of the recycling industry with the elected officials, is yet another way Chad serves our community. He's a member of the Solid Waste Advisory Committee, which guides Thurston County Commissioners on solid waste issues. It can be a challenging dynamic weighing the costs and environmental impacts of recycling. "I really appreciate that we are at least at the table to help advise and give information on what is happening in the market and what challenges we're facing," he shares.
"Growing up in Olympia and Lacey and seeing all the great people who just want to see others succeed. It's amazing," says Chad. "I am just a reflection of everyone else in this community and how generous and how supporting and just willing to help they are."