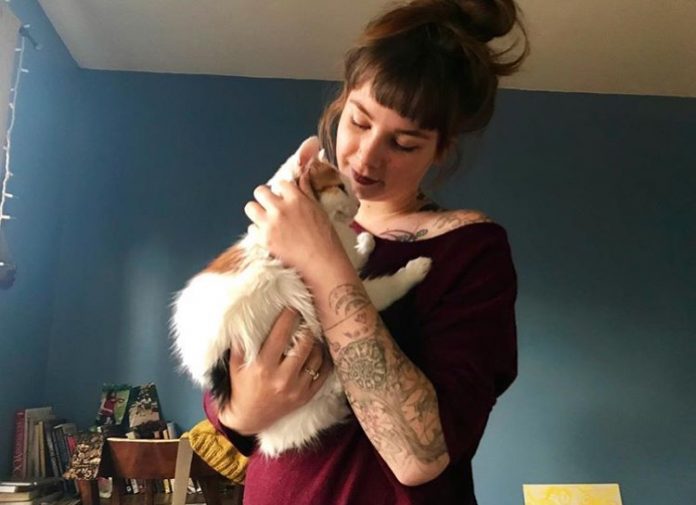 For many residents of Thurston County, our pets are important parts of our families. During a trip to the dog park, or a walk around the neighborhood, you are likely to run into many pet owners who proudly proclaim that their animal is a rescue. If you're considering adopting a new friend, Thurston County and the surrounding areas are filled with resources for making the choice to rescue an animal.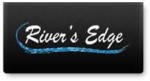 Why rescue?
Although there are many responsible animal breeders in the community, rescuing a pet has become increasingly popular. Choosing a pet from an animal rescue gives a home to an animal that was abandoned, surrendered, or otherwise unable to be cared for, and also opens up shelter space for other animals in need of homes.
According to ASPCA, around 6.5 million pets are admitted to animal shelters in the US annually, with that statistic composed of 3.3 million dogs and 3.2 million cats, and 1.5 million shelter animals euthanized each year. However, the number of animals euthanized each year has been dramatically declining each year since 2011, which can be attributed to a rise in popularity in choosing rescue animals. Many animal rescues also make a commitment to ensuring the animals adopted out of their shelters are spayed and neutered, helping to reduce the number of unwanted animals in the community. Adopting from a shelter is much less expensive than buying from a breeder, making adopting an animal a more accessible option for many people.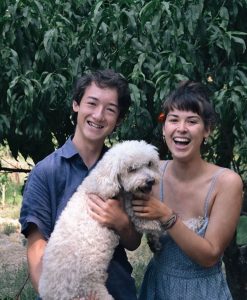 Where to Rescue
Joint Animal Services, located at 3120 Martin Way E in Olympia, is Thurston County's primary animal rescue. Since the non-profit shelter was established in 1977, it has been serving Olympia, Lacey, Tumwater, and unincorporated Thurston County with animal rescue and adoption, spay and neuter services, and by serving as a resource center for those interested or involved in animal rescue. Joint Animal Services open from 9:30 a.m. to 5:30 p.m. Tuesday through Saturday. If you're interested in visiting the animals available for adoption, stop by, or visit Joint Animal Services' online listing of adoptable pets. If adopting a family pet, it's recommended to bring your entire family, including small children, to see which animals are good fits for your family.
Cali Machen, an Olympia resident, adopted her cat Cardamom from Joint Animal Services in the fall of 2017. "Rescuing an animal instead of buying from a breeder just made the most sense to me. There are so many animals out there in need of homes, and rescuing pets is what my family has always done," she says.
Feline Friends also serves the Thurston and Mason County areas by offering rescue, adoption, and spay and neuter services for cats and kittens. In order to meet the animals available to adopt, Feline Friends asks that potential adopters make an appointment to visit their Cat House and Adoption Center (CHAC), located at 7115 Old Highway 101 NW, Olympia. Feline Friends' website also offers listings of adult cats and kittens available. Feline Friends emphasizes helping find perfect fits between cats and their new families, and making the adoption process a positive experience. If interested in volunteering with rescue animals, both Joint Animal Services and Feline Friends are often in need of dedicated volunteers. Visit either website to learn more about volunteer opportunities.
Pets in need of their forever homes can also be found in The Olympian's pet section of the classified ads, and other classifieds listings such as Petfinder, Craigslist, or Nextdoor. Areas surrounding Thurston County are also home to rescue shelters, such as The Humane Society Tacoma Pierce County in Tacoma and Sunny Sky Shelter in Puyallup, both just a short drive away.
Support for Rescuing Animals
While it's essential to analyze if you're in an appropriate position to bring a new pet home, there is local support that makes pet ownership more accessible, such as subsidized pet care for eligible owners in the community. One of the groups working towards this is Concern for Animals, an organization offering financial assistance for spay and neuter services, veterinary care for pet owners in need, and a pet food bank, with their services extending to Thurston, Mason, and Lewis counties. Joint Animal Services also offers support in grants for medical-related expenses for pets along with a spay and neuter program. Pasado's Safe Haven is a mobile spay and neuter clinic currently operating in Yelm, and The Pet Works in downtown Olympia often offers clinics for services such as low-cost micro-chipping.
If adopting a pet is in your future, rescuing from a local shelter in Thurston County is a great option to provide a home for an animal in need. Be sure to explore all options when choosing a new best friend, and remember that ultimately, selecting the pet that's the best fit for you and your family is most important.