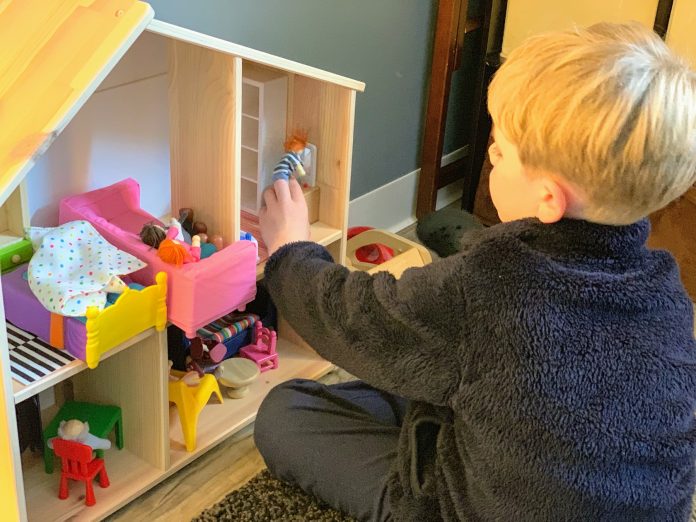 Many children today are over-stressed, tired, or moody. What's normal? What sort of behaviors fall within an acceptable range and what is out of bounds? Cary Hamilton, MA.MFT, LMHC, CMHS, RPT-S, child mental health specialist, connects with children and parents to answer these questions to assist anyone who is navigating these difficult passages.
As the growing brain develops, various challenges present at different times. My children did not come with manuals or warranties. Many of us grew up with well intentioned but unskilled parents. We are prone to deal with our children in the ways we were dealt with as children. Parents have desires to protect their children from the heartaches in life and simultaneously want them to achieve wild success. Children are insulated from experiencing failure and consequently do not develop coping skills required for a balanced, healthy person. Their schedules are over packed with school, sports and lessons leaving scant time for adequate sleep. This is hard for the developing brain. Where is the time to see friends, relax and play?
Cary Hamilton, director and owner of Olympia Therapy PLLC and Playful Wisdom, and her team of professionals spend their days educating, consulting and supporting youth and families on paths to more balanced living. They also work with other health care providers and community service organizations. Schools and educators are sharing more information about mental health in regard to suicide prevention, which is vitally important. "We also want to be preventative," said Cary, who emphasizes the significance of being involved long before a child is considering such dire consequences.
We are accustomed to going to the dentist for a check up and cleaning. There doesn't have to be a problem. We are not ashamed to go a chiropractor or massage therapist to treat an ache or simply to feel better. We alter our eating for improved health. Unfortunately, when it comes to mental health, the stigmas attached often cause us to postpone treatment or avoid it all together. Olympia Family Therapy believes that mental health is simply part of life and that education and support can be beneficial to everyone. It is also easier to make adjustments along the way rather than deal with a crash down the road.
Wouldn't you like to practice ways to avert power struggles with your children? With help from Olympia Therapy, you could drastically reduce the number of times you say, "No! Stop!" or "Don't!" by learning new ways to interact and direct your children. You will also understand how to use statements instead of questions with your toddlers, which will change everything. Really.
It is stunning to learn that one in three children will experience clinical anxiety by the time they are 16-years-old. One in five will experience clinical depression. These are conditions that will not magically evaporate by ignoring, threatening or dismissing them. The world is a fast moving, social media driven place. Pressures to be enough and about being judged are felt by all ages of children (and adults) from many areas in their lives. Sometimes there is support at home. Sometimes the home situation exacerbates the issues.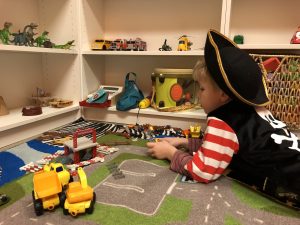 Realistically, school aged children have access to any information they want. They may ask their parents, they may not. Questioning children offer parents a wonderful opportunity to engage honestly. Not all parents are comfortable with this and some want to protect their children. The question is – protect them from what?
Olympia Therapy uses the knowledge of neuroscience, special training and years of experience in their work with all their clients. Therapists spend time with clients and gain more information to assess situations. During the 45-minute appointments, therapists engage with the whole child. They'll be looking at home situations, sleep patterns, school schedule, extra activities and any current or ongoing treatment. From there recommendations can be made.
We can all gain skills to more accurately identify and express our full range of emotions. Life has disappointments and elations, rejection and acceptance, challenges and rewards. Children can learn to manage these situations themselves rather than being rescued by their parent. We can help our children learn to self-sooth in appropriate ways. This creates competent adults.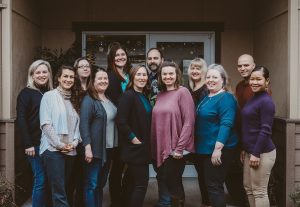 Having optimal health is a comprehensive integration of mind, body and spirit. Mental health is an essential aspect. Be preventative and informed. Olympia Therapy offers classes, groups and webinars for parents. An evaluation can provide clarity and new understanding while addressing assumptions and then offer options. Olympia Therapy will help you assess what is normal and what isn't. While a parent's job is to be a boundary setter and regulator, parents may need help in figuring out what that means. Children are doing the best they can to function in the environment where they are living. Taking the time to address the mental health of the whole family is a powerful investment in the future.
Get in touch with Olympia Therapy PLLC at 360. 357.2370 or by email at info@olympiatherapy.com. Their website has comprehensive information.
Important Note: Youth in Washington can seek the help of a mental health specialist at the age of 13 without the need to notify their parents.
Sponsored