In today's busy world, pampering sometimes only happens when there is a special occasion. But slowing down and taking some "me" time is key to self-confidence and balance. Getting glammed doesn't always have to cost a fortune. Find affordable options and fantastic deals at these local salons and spas.
At Radiance Herbs and Massage find a wide variety of herbs and personal care products for grab-and-go glam at home. Or glam up your space with a beautiful candle or crystal. Massages with one of the stellar massage therapists start at $45 and a standard tub soak is only $20 with bath salts for an additional charge. Seniors 65 and older and youth 15 and under receive a discount of 10% off massage and tub services. Ask about current specials or grab a gift certificate.
On Third Thursdays, this downtown Olympia staple is open late. At these fun evenings, find activities like tea sampling, green food sampling, makeovers, and skin care consultations. Sometimes there is even a free gift for stopping in and saying hello.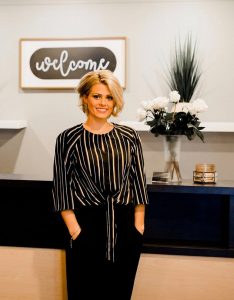 For the ultimate glam experience with an education on beauty, you'll find outstanding makeup, massage, hair stylists, esthetician services, as well as wigs at Merle Norman. Ask about a free makeover where they teach you how to apply the special look you want to achieve, as well as skin care for individual skin types.
Jordy Stylezz has a passion for building women up by helping them to look and feel better. A one-chair salon, Jordy started with hair when she was 17. Now, this single mom specializes in special events focusing on weddings, formals, fashion shows, photo shoots, and birthday parties.
Find a variety of services for everyone at an affordable price. Manicures, brow waxes, and kid's cuts are all just $15. Gentlemen can get a beard trim for $10. Facials are only $25. Little girls will love to glam with Jordy for their next birthday. For $60, the birthday package includes a mini manicure, haircut, and princess updo with glitter hair spray and a cupcake.
At Swantown Inn and Spa, self-care can also come with a little mini-vacation. Relax with one of three types of massage – Signature, Deluxe Signature, and Hot Stone. The real value is when getting a massage, you get every minute you pay for. So a 60-minute massage is really a whole hour on the table. Extras like a pre-massage soothing soak in an antique foot soaking tub and a deluxe jetted shower after make the experience more like two hours.
This spa also offers couple's massages. The beautiful and charming space is designed with relaxation in mind. Overnight guests receive a $20 spa credit, so the inn offers a great place to get away for couples or friends. Swantown Inn and Spa also offers last-minute deals on their Facebook page. For even better deals, message them on Facebook about the invite-only closed group with deals up to 40% off.
Blush Day Spa is a full-service boutique spa with services including skin care, body treatments, nails, massage, waxing, sugaring, airbrush spray tans, lash extensions and lifts, tinting, micro-blading, skin, and body treatments.
Blush has promotions through March for ThurstonTalk readers who are new clients when you mention this article at booking, including 20% off the Tea Talk Massage. Meet massage therapists Alix, Hope, or Melissa and sip on tea while you discuss where you hold stress in your body. Then relax on a heated table.
Get super glamorous eyes with a full set of classic eyelash extensions for $120. For skin care, there's a 15% discount on the Skin Classic, an affordable non-laser treatment for minor skin imperfections. For more customizable skin care try the HydraFacial and receive a free $20 Algae Lifting Masque.
At Spruce Skin and Wax Shoppe, find excellent and personalized customer service with something for all ages, genders, and skin types. With competitive pricing, find a variety of facials, skin care, and waxing services. Popular services include the Brazilian wax and the Spruce Signature Brow. Find glamour with lash lifts and tints and grab some makeup, skin care, or spa products for an affordable glam treatment at home. Find the perfect luxury gift of lounge wear or jewelry in the fun retail shop, including complimentary gift wrapping.
Omni Esthetics offers facials, laser skin rejuvenation, non-surgical face and skin lifting, vitamin injections, bio-identical hormones, PRP for skin rejuvenation and hair restoration, micro-needling, stem cell facelifts, medical grade skin care, acne clearance, weight loss, body contouring, and cellulite reduction
At Omni they have a passion and love for helping people look their best. They believe that anti-aging medicine is on the cusp of huge breakthroughs that will allow incredible results that are minimally invasive. Mention this article when calling and booking an appointment for 20% off laser or skin tightening treatments.
Groupon is a great way to find discounts on beauty services. Right now New Leaf Hyperbarics & Massage has a deal on Groupon for a 60-minute massage or a 60-minute hyperbaric chamber session for $40.50 or for the ultimate in relaxation get a 60-minute massage and one 60-minute hyperbaric chamber session for $61.50.
Getting pampered and glamorous for any occasion or just because is a sure way to beat the winter blues. Find relaxation and beauty at any of these local spas and salons.