When the tornado blew through Port Orchard in December, anyone watching events unfold live on television undoubtedly felt for the homeowners. Some no doubt comforted themselves by imaging that they were insured. But what if some of those homes were occupied by renters, not owners? Without renters insurance, any damage sustained to their belongings would be a total loss.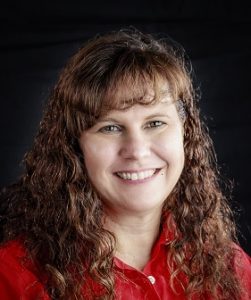 The topic of renters insurance is frequently misunderstood. Misconceptions abound, especially in the area of cost and what is (and isn't) covered, which is probably why almost two-thirds of residential lessees in the United States don't carry renters insurance, according to the Independent Insurance Adjusters & Brokers of America (IIABA).
To clarify matters, here are five of the top myths on the subject along with more accurate information on each topic.
You don't need insurance if your possessions aren't expensive. "Most people say, 'My stuff isn't worth much,'" said Melanie Bakala, a State Farm agent with offices in Lacey and Shelton. "Its value may not be much, but the cost of replacing your belongings can add up faster than you think." Believe it or not, the average person has over $30,000 worth of belongings, which are not covered by a landlord's policy. Consider the approximate cost of your electronics, furniture, jewelry and clothing, for example."
The landlord's insurance covers your possessions. In fact, most landlord's insurance covers only the building itself and damages due to negligence. Common causes of property damage and/or loss like theft, vandalism, and fire are up to the renter.
Renters insurance is expensive. Not so. According to the IIABA, the average policy costs less than $15 per month for up to $30,000 in personal property coverage. When policies such as auto are combined, renters may find that they qualify for an even greater discount.
Renters insurance covers only your possessions. To the contrary, the average policy includes up to $100,000 in liability coverage. If you're held responsible for injuring someone or harming another person's property, insurance will help to cover the costs, regardless of whether the incident happened at your home or someone else's.
Renters insurance is hard to get. It's actually never been easier, whether through online research and agencies or through calling insurance representatives directly. The entire process might literally take a few minutes.
Taking care of yourself and your possessions doesn't have to be difficult. Learn more about renters insurance by visiting the Melanie Bakala State Farm website or calling 360-426-2428 (Shelton) or 360-972-7905 (Lacey).
Sponsored