Thurston Thrives Director Krosbie Carter has been helping with the Thurston County Homeless Census for the past five years. Last year, Krosbie met a family of three who gave the already dedicated community advocate an even deeper resolve.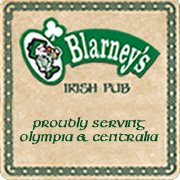 "She said they just needed a break," recalls Krosbie of her conversation. "They were homeless and here was this little girl, she was two, and the dad worked a full-time minimum wage job. The mom took care of their daughter and she came from multi-generational homelessness." Krosbie pauses thoughtfully. "They are who I look at now – what would it take to get them housed, what would it take to get the mom educated and learn a trade, how to help the two-year-old reach those levels of kindergarten readiness so she graduates and breaks the cycle of homelessness?"
These questions are part of the bigger puzzle Krosbie and many others will be piecing together from data gathered during the upcoming homeless census.
"The only way we can make informed decisions about homelessness in our community is through quality data," says Krosbie.
The Thurston County Point in Time (PIT) Census is part of a state-wide annual report – a census that counts all unsheltered individuals on one specific day across the state. This year, that day is Thursday, January 24.
More Than a Number
The gathering of this information provides more than a headcount of the unsheltered and transitional, it looks at the causes behind a person's homelessness. That information can then be used to better understand their needs and, for those in the future, how it may be prevented. With just a quick look at last year's report, the climbing graph chart of unsheltered school children is shocking in and of itself. Read deeper into the report and layers of complexity are revealed with details of who, where and how crisscrossing the entire county.
"Thurston Thrives is about regional collaboration for policy and data-driven actions," says Krosbie, "and the PIT is a great way to do that." Krosbie is looking for volunteers to help with this year's PIT and is working closely with the city to gather as much information as possible. You can get details on volunteering for the PIT Census with Thurston Thrives here.
The overarching objective of Thurston Thrives is improving the health of our community. They work closely with local governmental agencies, the business community, and non-profit organizations to make this happen. That collaborative input gives Krosbie a unique perspective on local issues. "I like to describe us as the Borg without the evil intention," she laughs. "We are a network bringing everyone together."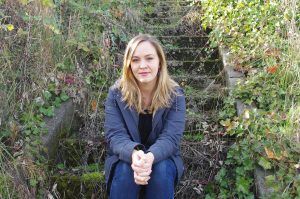 With regard to homelessness, that "everyone" also includes the ever-patient downtown business owners.
Homelessness is a Regional Issue
"If regional businesses are suffering and losing business because people are no longer comfortable being downtown, we are losing that revenue," says Krosbie. "And if they are losing that money, then we are losing that which is helping our population downtown. So how do we, with dignity, help our people and help our businesses? They have to balance each other. The City of Olympia has only 18 percent of our county's population, but has 40 percent of our tax revenue."
At a local public meeting addressing downtown homeless camps, Colin DeForrest, city homeless response coordinator, spoke with local business owners about the city's mitigation camp plans. The downtown mitigation camp, already in progress, will relocate 80 families and individuals from the unofficial camps into a city lot containing portable bathrooms, water, security, and a large covered community area. The remaining camps are expected to disperse. Where? That is a good question.
Anna Schlecht is the homeless census coordinator for the City of Olympia. She has been working with the city on the Homeless Census for the past eight years and has, literally, seen it all. "I was renowned for taking people over hill and dale," says Anna, "but we stopped doing camps a while ago now. We have a better way and will go all digital this year using a program called Counting Us. This will allow census workers to download the form onto their personal smart phones making it easier and more efficient to gather information."
Different levels of government are investing in the Homeless Census. "The city contracts with the county to do this," explains Anna, "and they add additional money and time because we have a compelling need to know who is homeless and why."
Though it is easy to look downtown and believe homelessness to be a city problem, Ann points out that is not the case. "This is a regional problem that is concentrated in the urban hubs of Tumwater, Olympia and Lacey," says Anna.
A Community Coming Together
"We need people to see more than the tents downtown," shares Krosbie. "They need to see the people behind them. When you sit across from someone and ask their life story, it humanizes them and you hear pieces that resonate to you as an individual. That is very powerful and I think that right now our larger community could really use some understating that we, as a community, need to come together. The PIT Census is an excellent and challenging way to do that."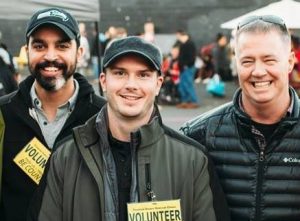 Events will be held throughout the day to encourage homeless and transitional members of the community to come and participate in the census. "We will offer food, survival items," says Anna. "One year we received three pallets of coats. Typically businesses offer the best that they have, faith based organizations and non-profits offer people. The Evergreen State College sends entire classes to participate."
What can you do? Volunteer. The weather is growing colder, the days shorter. Spending one day of your time gathering information to better understand our community's needs may provide long-lasting benefit.
"If they go and sit across from the 20-something family," says Krosbie, "with a dad that works and they are living in their car. They may find they have more compassion than they thought. Homelessness is not a one size fits all."
Want to help? Volunteer sign up is located on the SurveyMokey website. Volunteers will help with the census, which will take place January 24, 2019.