The North Thurston High School girls' soccer team has been practicing for a little more than a week and Madison Vu is on the verge of losing her voice.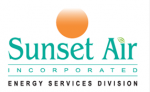 Place the blame on a late summer sore throat for the ailment.
In prior years, this wouldn't have mattered much. Vu didn't need to say a word during practice. All she needed to do was be a leader by example and play – something she was spectacular at as evidenced by her being named a first-team all-3A South Sound Conference defender last season as a sophomore.
Now as an upperclassman, Vu knows for the Rams to continue their upward trend, she's going to have to take on more of a vocal role.
"It feels different (this year). My freshman year I was just so overwhelmed by everything. My sophomore year I started to understand how everything works," Vu said. "It feels like I needed to accept a larger role since I'm a junior now, and I'm excited about that."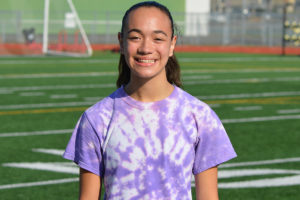 While she adds newer responsibilities, one aspect of her playing style will definitely stay the same.
Vu's game is all about speed – white-hot, burning speed.
Exactly how fast is she? Traditionally a 200- and 400-meter runner in track, she decided to give the 100 a go last year and ended up qualifying for the state meet in the event. She also advanced to state in the aforementioned 200, placing seventh overall. She finished fifth in state in the 400 as a freshman.
"She's always the first one. She can run as the day is long," North Thurston coach Brian Bigelow said. "When people break through, she's the one that catches them and stops them. That's been her niche. She can make those amazing stops on a regular basis."
While most players possessing such a speedy talent would elect to play on the offense side of the field, Vu has been a defender since she first started playing the sport in seventh grade, and just because she's not asked to score doesn't mean she isn't a playmaker.
There's hardly a time when Vu isn't the fastest player on the field regardless of who the Rams are playing. She's a blur able to close the gap quickly between herself and her opponent.
"That's the best feeling in the world when you stop someone (with the ball)," Vu said. "Everybody has a special trait that makes them a good player. Being fast just defines who I am. It's funny. People see this little Asian girl walk out onto the field and they don't expect much."
North Thurston finished 8-8-1 last year after fielding one of the conference's youngest teams in 2017. The Rams' roster featured just two seniors and a whole host of freshmen and sophomores.
As expected, the youthful Rams suffered through some early season growing pains as many of them adjusted to high school soccer.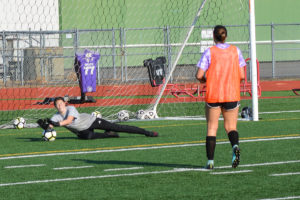 "A lot of them didn't know what to expect in the high school game," said Bigelow, whose team opened last year 1-3 before finding their footing and advancing to the district tournament. "The year before, they were all doing well against other 14-year-olds, then all of sudden they are playing against girls who are 18-years-old. It was a different game, and you need that maturity to recognize what it takes to be successful."
The Rams' varsity inexperience was exposed at the most inopportune time last year when they saw their season end at districts following a heartbreaking 1-0 loss to Lakes.
"(Lakes) had one shot on goal. We had something like 20. We just couldn't put the ball in the back of the net," Bigelow begrudgingly recalled. "That (loss) kind of stuck in their craw a little bit because I think they thought they were the better team. They didn't like the taste of it and they realized that they could have done better if they put in a little more effort and I think that's manifested itself this year."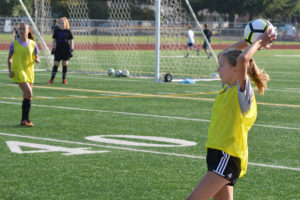 Despite the disappointing end to the year, Vu said it will serve the team well this year as last year's freshmen are now this year's veterans.
In addition to Vu, the Rams also welcome back second-team all-conference picks in senior defender Michelle Hyland, junior midfielder Abby Tait, sophomore forward Annie Hoffman, and sophomore defender Kendell Budd, and honorable mention recipients in senior forward Olivia Warnick and sophomore midfielders Cirena Adams an Helene Budd.
"We don't want a repeat of what happened last year. It's going to push us this season. We've been working a lot harder this off season. We've done a lot more running this season. We're all on the same page," Vu said. "I'm just happy to be back playing with this group."