If you've ever received a medical bill you weren't expecting and didn't plan for, you know what an unwelcome surprise that can be. The complex world of health insurance often makes it difficult to understand exactly who will pay for what and how much you will end up having to pay. Unless you've taken a medical billing course, interpreting your invoices and understanding what your exam will cost before you have it will be a challenge! For all these reasons, South Sound Radiology offers patients price transparency: a complete rundown of what the bill will include up front, with no hidden costs or surprises.
"We have insurance specialists who can verify your insurance benefits and estimate out-of-pocket costs for services provided," says Lee Graham, South Sound Radiology patient accounts manager. "We can provide our patients with the most accurate pricing information at the time of scheduling," says Graham.
"Insurance plans and expenses have had significant changes in the recent years, leaving the patients paying more for health care than they have in the past," Graham adds, "It's important to understand that your cost will vary, so it's a good idea to do your research before your imaging exam."
To help patients better understand how insurance works, the cost of their imaging exams and how the insurance company decides what they will have to pay, Graham breaks down key information and terms that are frequently used, including:
Allowed Amount: The pre-negotiated amount that the imaging provider expects to receive after the claim has been processed.  This can be from the insurance company, the patient, or a combination of the two depending on each patient's specific insurance plan.
Deductible: Many insurance plans have deductibles.  A deductible is the amount a patient needs to pay towards their healthcare costs before their insurance plan starts paying.  A good comparison to this outside of the healthcare world is with car insurance.  If someone gets in a car accident, they are responsible to pay whatever their deductible is for their car repairs before their insurance company pays anything.
Co-insurance. Rather than a flat amount, co-insurance is a set percentage of the allowed amount that a patient is responsible for after their deductible has been met. For example, if a patient has a 20% co-insurance amount on their plan, the insurance company would pay 80% of the allowed amount and the patient would be responsible for 20%.
Co-pay.  Often Co-pay and co-insurance are confused.  A co-pay is a set amount that a patient pays for each type of visit.  For example, if a patient sees their primary care provider they may have a co-pay of $25.00 but if they go to the ER they may have a co-pay of $100.  Most insurance plans use co-insurance to determine the patients portion of an imaging exam, not a co-pay.
Co-insurance. Rather than a flat amount, co-insurance is a set percentage of the allowed amount that a patient is responsible for after their deductible has been met. "A common co-insurance amount we see is 20 percent," Graham explains, "Insurance would pay for 80 percent of the claim's allowed amount and you'd be responsible for the remaining 20 percent."
Max out-of-pocket expense. The max out-of-pocket limit refers to the combined amount of deductible, co-insurance and co-pay a patient will be required to pay in a given year. When that amount is reached, the insurance company will cover 100 percent of costs.
In addition to understanding what their out-of-pocket expenses will be on any given insurance plan, another factor to consider in choosing a health care plan is the network. Some insurance companies have extensive networks with multiple options in a given region. "In those cases, it's very easy to find a provider that's contracted with your insurance," Graham says. "Some bargain plans with lower premiums may have a narrow network of providers for which they've contracted with, which can make finding the care you need more difficult," Graham points out, "South Sound Radiology is contacted with most insurers."
If you don't fully understand what your costs will be, if an exam will be allowed, or if a facility is within you network, he recommends calling your insurance company. "You'll need the CPT code(s), diagnosis code(s), facilities' tax ID number, and the billed charges for the exam," he says. "Once you relay this to your insurance company, they should be able let you know if the service will be covered and the anticipated cost." Understanding the definitions of these terms is also an important factor in determining the cost of an imaging exam.
CPT Code. The 5-digit code that allows the imaging facility to let the insurance company know what imaging services were provided for billing purposes. "You could see as many as 5 or more separate CPT codes billed for one day's visit depending on what was performed," Graham says.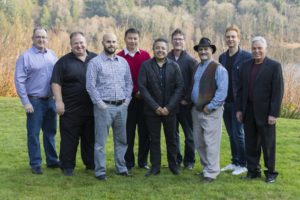 Diagnosis Code. This code explains the specific reason an exam was requested and performed. The insurance companies compare these codes against the CPT code to insure the exam performed was necessary.  "We receive this code from your health care provider and we'll transfer it on to your insurance company," say Graham.
Tax ID Number. The number provided to an organization for tax purposes. Insurance companies use this number to identify whether an organization participates with their plan.
"It's empowering to know what your costs are going to be and to have the opportunity plan ahead," says Graham.  "Our goal is to make sure our patients are at ease during their exams and this service helps to achieve that."
For more information, visit the South Sound Radiology website or call 360-252-9301.
Sponsored