Going off to college can be both a scary and exciting experience. Opportunities for study, new relationships, travel and independence all appear in the near future. Before setting foot on campus, many high school seniors will need to decide what to bring.
I interviewed three Tumwater High School seniors to get their tips on what to bring as they plan to go off to universities themselves: Hope Roethke will attend Grand Canyon University to follow her dream of becoming a nurse, and will take additional classes and physical training at Arizona State University where she'll join the R.O.T.C. program. Kelly Boone will be attending Washington State University in the fall to study neuroscience. And Aly Carpenter is going to study kinesiology to become a physical therapist at the University of Montana.
THS Seniors' Top Ten College Essentials:
Keurig: A coffee machine is useful not only for caffeinated beverages, but also for snacks like oatmeal or ramen noodles.
Fairy/twinkle lights: Christmas is not the only time to decorate with comforting light strands. Hang them up in your dorm for a warm, peaceful ambience and a stylish touch.
Laptop: A portable computer will be extremely helpful to the college freshman wanting to study and do homework on the go.
Mini fridge: Late-night study sessions and fun with friends are always better with a snack or two. Keep food and drinks chill and at your disposal with a mini fridge.
Mattress topper: While a mattress is usually provided by the university, a mattress topper creates a more comfortable bed for the student away from home.

Hope Roethke smiles at her bright future in her senior photo. Photo courtesy: Hope Roethke

Photos of family and friends: Homesickness hits us all so hang up, frame or arrange photos of loved ones to smile at on days when you miss them.

Shoe organizer: A wall-hanging shoe organizer can be compact storage for shoes, snacks, makeup and more. Utilize its roomy pockets to organize necessities.
Tapestry: Blank walls can feel sterile and boring. To add warmth and interest to your walls display a tapestry.
Microwave: With limited time to cook, a microwave can provide quick and easy meals for any busy college student.
Throw pillows: To make a dorm room unique, add throws pillows with fun colors, designs and/or textures.
Where to Buy College Supplies
While you can find items to bring to college at many large stores like Target and Amazon, going local will not only provide your dorm room with something unique, but also a touch of your hometown to bring with you. Here are some of our favorites:
Dumpster Values: This vintage clothing store lies in the heart of downtown Olympia and can outfit anyone with unique threads reminiscent of the fun and funky fashion that characterizes our capital city.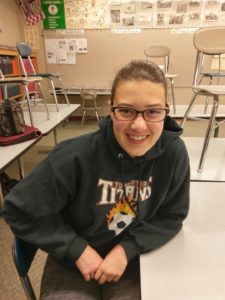 Rainy Day Records: Vinyl records can be a statement dorm decoration when hung on the wall or used to recreate a sense of home if put on a record player.
Painted Plate: Spend the day at this quaint downtown shop by making original dishes or decorations for a dorm room that reminds you of a rainy Olympia day spent with family or friends.
Archibald Sisters: Head in to Olympia's very own scent shop for lotions, perfumes and shower products that smell like home.
Compass Rose: Shop here to find an authentic Olympia bumper sticker as an ode to your hometown or a handmade card to send to your favorite people back home.