A young person with big dreams, fresh out of high school. A single parent looking for a way to support their family. An adult hoping to finally get that degree. A struggling student wanting an affordable way to get an education. These are the faces of South Puget Sound Community College (SPSCC) and many of them are attending as students thanks to generous scholarships provided by Thurston County nonprofits in partnership with the SPSCC Foundation.
Here is a snap-shot of just a few of the many scholarships funded by community groups and individual donors through the SPSCC Foundation.
Olympia Tumwater Foundation
The Olympia Tumwater Foundation has a 50-year history of scholarship gifts for Thurston County high school students. When Olympia Brewery employees were laid off, the nonprofit saw a need for scholarships in our community geared toward those returning to school to earn a degree as adults seeking a second career. Their Non-traditional Scholarships help those who are not fresh out of high school afford a life-changing education, setting them on the path to a new tomorrow.
"Through our scholarship program, the Olympia Tumwater Foundation continues the tradition of philanthropy and responsible citizenship established by the Schmidt family and the Olympia Brewing Company," says Katie Hurley, trustee and education committee chair for the Olympia Tumwater Foundation. "The SPSCC Foundation has done amazing work to increase access to scholarship funds for students of all ages and backgrounds, which is such a great benefit for our community, and especially for local employers and our economy. And, we are proud to contribute to that benefit."
West Olympia Rotary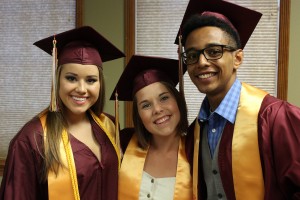 Thirty years ago, the West Olympia Rotary donated the monies to help start the SPSCC Foundation. Since then, they continue to support the college through their scholarship, which is designated for a graduate of Capital High School. "Our theme for this year is 'Making a Difference,'" says Paul Simmons, club president. "Another ongoing motto is 'Service above Self.' Everything we do is intended to make our community and the world a better place. It's not just about the scholarship, it's about our investment in individuals and the community around us."
Being able to help people achieve their dreams is about so much more than money. It's about giving someone a better life, which can be achieved with even the smallest gift. "Most big things start with a small idea or action, don't feel like you have to do it all at once," Simmons adds. "Every little bit helps, and you never know when that 'little bit' will grow into something big."
Zonta Club of South Puget Sound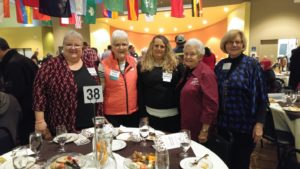 The four scholarships provided by the Zonta Club of South Puget Sound gives women in our community a chance to study business or business-related coursework at SPSCC. Part of the club's mission is to improve the lives of women, and education is a big part of that. "We felt we could really make a difference in women's lives," says Billie Wayt, service committee chair. "That we could empower them through education, and we have."
Wayt says for the club members, one of the best parts is meeting their scholarship recipients and seeing firsthand the scholarship's impact. "We have invited many of them to our various functions over the years and they have become friends."
Gateway Rotary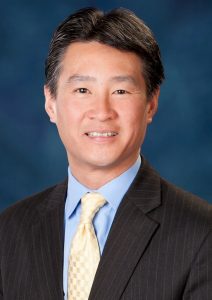 "Scholarships are inspirational investments in people," says Doug Mah, club service chair for Gateway Rotary. Gateway's scholarships are for students of education or business that have demonstrated a passion for giving back, which is the mission of Rotary. They give people in our community a hand up and Mah says seeing the results firsthand is incredible.
"Meeting student recipients is very powerful and meaningful," he says. "It is a highlight for all of us. We try to have recipients join us at a club meeting to say thank you and learn a little about their academic journey. Members appreciate hearing from students and learning about their hopes and aspirations. Listening to students speak passionately about the future motivates and encourages members to do more."
Soroptimist International of Olympia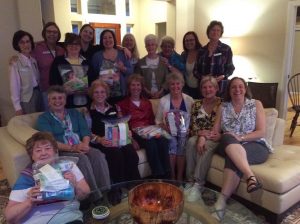 Live Your Dream is one of the scholarships offered to SPSCC-bound students by Soroptimist International of Olympia and it really says it all. Since 1942 they have helped female students in Thurston County change their lives through education. This particular scholarship is special because it can cover things traditional scholarships do not, including books, transportation and child care. These things can be hurdles to many students.
"We believe an educated woman is better prepared to help her family and community," says Judy Miller for Soroptimist. "I love that all these clubs are fundraising and helping in our community and contributing to scholarships as part of that. Plus, we get students out to the monthly meetings to meet the members, which is great practice and networking for the recipients."
For many local students, an education would be out of reach if it wasn't for scholarships such as those offered through the SPSCC Foundation, just ask SPSCC Alum Nathan Peters. Locally established and funded scholarships give people in our community a chance at an education, which creates a more skilled workforce and that benefits us all.
To learn about how your organization can help dreams come true, visit the SPSCC Foundation's website.
Sponsored