Thurston County makes for a great basecamp for outdoor adventures. In every direction, adventures for all ages can be found in the wilds of the Pacific Northwest. From snowy summits of active volcanos to the incredible waterways all around the region, we have everything outdoorsy all within a short drive.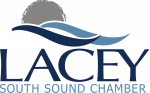 This year, we encourage everyone to head outside and find incredible adventures around the region. Make 2019 the year you reconnect with the beauty of nature. Use this list of 18 amazing adventures to get you excited for 2019. Will you experience them all?
1. Go Sledding at Mount Rainier
Each winter, Mount Rainier's Paradise area opens up for families to go sledding on the slopes of this iconic volcano. The sledding area, located just a short walk from the visitor center, is run by rangers and safe and fun for kids of all ages. The visitor center also has ranger led snowshoe walks with snowshoes provided. If you haven't experience the winter wonderland at Rainier, do it in 2019.
2. See the Shorebirds at Grays Harbor
Each spring, hundreds of thousands of shorebirds migrate through the Pacific Northwest, stopping off at the coastal stretches and wildlife refuges in Grays Harbor. The city of Hoquiam celebrates this event with their Grays Harbor Shorebird and Nature Festival, a three-day celebration with kid-friendly activities, naturalist-led walks and field trips to birding areas.
3. Catch a Sunset from Swantown
All around the world, people stop what they are doing to watch the daylight hours fade away. For Olympia residents, few places are more scenic and beautiful for this activity than a walk around Swantown Marina. Watching the sunset from Budd Inlet is beautiful, as birds and seals are often visible under the colorful sky. From the walkway, you can also see the stunning peaks of the Olympic Mountains.
4. Paddle Budd Inlet
If you haven't kayaked in the Puget Sound, renting a kayak from Tugboat Annie's and paddling in Budd Inlet is a quintessential Thurston Country experience. As seals swim around you, gaze out over the water toward the city, or up toward the Olympic Mountains. Paddling the Puget Sound is a perfect summer, sunny day activity and is fun for the whole family.
5. Watch the Tides at Tolmie State Park
Tolmie State Park is often overlooked, but it shouldn't be missed in 2018. Offering miles of trails, incredible beach access and a pretty view of Mount Rainier, this small State Park is yet another gem for outdoor adventures in Thurston County. This is also a great place to trail run or hike.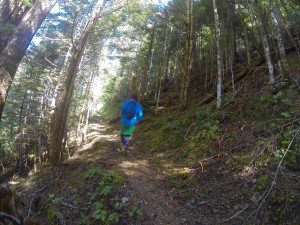 6. Trail Run Priest Point Park

Olympia's Priest Point Park is one of the best trail systems to walk or run in Thurston County. Easy to get to and simple to follow, miles of trails meander through stunning forests and up and down step hills. Exploring the trails here gives you the perfect getaway from the city, without having to drive far at all. Plus, you get to explore the beach and take in sights of the Olympic Mountains.
7. Watch for Owls and Eagles at Nisqually Wildlife Refuge
The wildlife refuge in the Nisqually River delta is one of the best places to bird and walk in Thurston County. Offering five plus miles of trails and chances to see owls in the spring and eagles year round, exploring Nisqually Wildlife Refuge should be done at least once a month. Each season brings different birds, making this the perfect year round destination.
8. See the Spring Bloom at Mima Mounds
Exploring Mima Mounds and seeing the spring bloom is one of the prettiest experiences you can have in South Thurston County. Each spring, as the rains start to let up and the sun does its magic, Mima Mounds rolling hills become the location of wildflowers blooming as far as the eye can see.
9. Camp and Swim at Millersylvania State Park
Giving residents and visitors miles of trails to walk or run, a lake to swim, paddle or fish in, and some great camping spots, Millersylvania State Park is a great local destination. While the trails can be muddy during the rainy parts of the year, they weave between huge trees before leading to the beautiful and accessible lake.
10. See Tumwater Falls Flooding
A few times each year, after heavy snows start melting or torrential downpours slam the region, the Deschutes River spills its banks and turns Tumwater Falls into seriously raging waters. Walking the short loop during this time transforms this tranquil walk into a continual jaw-dropping experience. If you haven't seen this annual event, stay tuned to ThurstonTalk's social media channels.
11. Stargaze at Rainier's Sunrise
Few experiences will be etched in your mind like a night of stargazing at Mount Rainier. Far from the lights of society, a trip up to the Sunrise region of the park will show off the universe in a way that most people never get to experience. If you want to see the milky way galaxy, head here this summer.
12. Walk the Wonders at Woodard Bay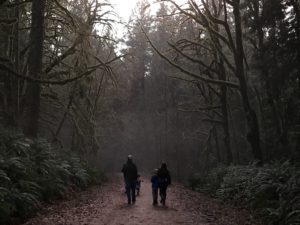 If you love views of water, ducks, geese, slugs, seals, and salamanders, Woodard Bay is the place for you. Located just a short drive from Olympia, this small, but wild stretch of land has great trails to walk, incredible views and some fantastic bird watching. There is also a population of bats along the old trestle, making this a fun and unique location.
13. Bike or Walk the Chehalis Western Trail
Stretching over twenty miles through the prairies and forests of Thurston County, the Chehalis Western Trail is a local gem. Ideal for a day of walking, biking, riding your horse or running, the trail is full of history, incredible local beauty and, above all, makes for an ideal way to get out and enjoy the great outdoors.
14. Storm Watch on the Coast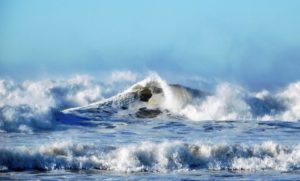 For those that don't know, Grays Harbor is one of the best places to watch coastal storms, giving you a unique opportunity to experience the awesome power of the sea. Usually starting in October and going through April, these storms are yet another way to enjoy the wild beauty of our county. If you haven't witnessed first-hand the power of a storm along the coast, make plans to do it next time the wind and rain return.
15. Watch the Great Migration of Gray Whales
In March, April and the early parts of the month of May, the Washington Coast becomes a highway for 20,000+ Gray Whales migrating back to the cool waters of Alaska, with babies in tow. Swimming just 1/2 mile or less from the crashing waves on the rugged beaches of the Pacific Coast, the gray whales partake in not just an amazing migration, but also a chance for the millions who live with a few hours drive of the ocean to see these massive sea dwelling mammals. Head to Westport or Kalaloch for the best viewing.
16. See the Salmon at McLane Creek
At the end of each year, a jaunt out to McLane Creek will reward you with a small, but stunning salmon run. Starting in November and going through December, the salmon spawning and dying season makes McLane Creek a hotbed of action. In late October McLane Creek becomes nearly "stuffed to the gills" with chum salmon returning home. Splashing and jumping over logs, the spawning season is short and sweet, visible from numerous lookouts along the creek.
17. Hike to the Summit of Mount Ellinor
If you are needing a jaw-dropping panoramic view this year, or a stunningly beautiful hike to the top of a mountain, Mount Ellinor offers both. Once the snow melts, a hike to the summit is a fun hike for those used to the trails of the Olympic mountains. Parking at the upper trailhead, this popular hike is less than five miles round trip, but does gain a few thousand feet in the process. Be prepared before hiking this mountain.
18. Celebrate Olympic National Park's 80th birthday
This year, Olympic National Park is going to be celebrating it's 80th birthday. Not that an excuse is needed to celebrate this wilderness wonderland. While the park itself has 611 miles of trails, you can hike a new one each week in 2019 and constantly connect with this incredible region. Need some hiking ideas? Check out this book and be inspired.
Thrifty Thurston highlights inexpensive family fun in Thurston County. The weekly series focuses on family-friendly activities throughout our community. If you have a suggestion for a post, send us a note at submit@thurstontalk.com. For more events and to learn what's happening in Olympia, Lacey, Tumwater and the surrounding area, visit our complete events calendar.