Every once in a while you hear a story that you know, even while you are listening to it, is going to change you. This is one of those stories. It starts 75 years ago with Frank Shimamoto, a Japanese-American born, raised and living in the San Francisco Bay area. That all changed when he was interned in a concentration camp in Topaz, Utah during World War II. Like many Japanese-Americans at the time, his family lost their home, their business – they lost everything.
"He could have been very bitter about everything," says Alan Shimamoto, Frank's son. "Instead, in 1942, he enlisted in the U.S. Army and served for 23 years." Many other Japanese-American men signed up along with Frank. One of these units – the 442nd – became the most decorated unit in American history. "Because the Japanese as a whole, and my dad specifically, didn't get bitter or hold resentment, it really allowed him to move forward in life," Alan adds.
Not Looking Back
Frank met his wife, Chizuko, while he was enlisted. In his 23rd year of service, Frank was stationed in Japan when he and his wife discovered they were not able to have children. Frank walked into a Japanese orphanage and chose 8-month-old Alan. "I fit in the crook of his arm and he said 'This is the one,'" Alan says.
The next year, 1965, Frank retired and moved his entire family back to Watsonville, California.
"It's ironic to say, but had he not been in a concentration camp, he wouldn't have been in the army and I wouldn't be here talking with you," Alan shares with obvious emotion. And, I feel it too. There are lot of ways this story could be told, but the Shimamoto family chose to focus on the moving forward and the positive. There is something very powerful in that.
Never Giving Up
Frank set up business as a flower grower both with green houses and fields, raising Alan and his adopted sister with the struggles and benefits of self-employment. "After the army he had had enough of taking orders and wanted to run his own business," Alan says. "And he instilled that in me as well." Being his own boss meant that Frank was able to attend all of Alan's sports games, which were many since Alan was already 6-feet tall as an eighth grader.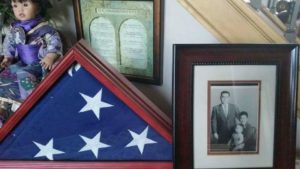 When Alan was 11-years-old, extreme flooding cost the family everything. "I remember that was the first time I had seen my father cry," he shares. "He came to me and my sister and said there wouldn't be Christmas that year, but that we were going to get through this." And they did. Once again, Frank didn't look back and didn't let his circumstances get him down. Instead, he fought and paid off his debtors without filing bankruptcy.
It wasn't just Alan's father that influenced him. His mother would also become a role model for Alan in her later years. At 51-years-old, Chizuko started over with nothing to her name and English as her second language. She went to work as a housekeeper and personal assistant and retired at 63 years-old with money in the bank. When she passed away at 81, she was making over $4,500 a month from her investments. Her cost of living at an Alzheimer's center in Tumwater was $4,000.
That is the Shimamato family legacy – perseverance, determination and courage.
Continuing the Legacy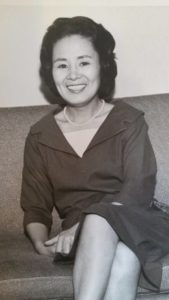 Speaking with Alan, it's clear that he is his parents' son in spite of not sharing DNA. Like his father, he wanted to be his own boss. After college, at 24-years-old, he borrowed $500 from his father and became an independent contractor selling health insurance.
"At the time, they (the insurance company) had small business and self-employed packages and because of my father, I could identify with the challenges they go through," shares Alan. "It was a product I could get behind and believed in."
At a time, when the vast majority of insurance agents were 40- to 60-years-old males, Alan met with some roadblocks as he met with potential clients. But he took the lessons learned from his parents and didn't let it get him down. He persevered and at 26-years-old he became an agency owner with a career that lasted 24 years. At its peak, his agency included 400 agents, 40 sales leaders and spanned seven states.
"I used my youth and those stereotypes to my advantage," Alan shares. "Instead of treating those under me like I was their boss only, I would ask them for advice and we formed an inclusive team. That was one of the reasons I was so successful."
Pacific Northwest Roots
It was while he was working for the insurance company that Alan met his future wife, Louisa. Born and raised in Thurston County, Louisa attended Tumwater High School, where her dad – Bill Ward – was the first basketball coach when the school opened in 1961. Her grandparents homesteaded in the Skookumchuck Valley. "My wife's ties to the area is one of the reasons we are so passionate about making a difference here in the local community," says Alan.
Louisa worked for the same insurance company meeting Alan at a leadership meeting. "I knew after a year she was the woman of my dreams and I stepped down as agency owner, moved the Pacific Northwest, and worked with her," he says.
With insurance reform came change, and like his parents before him, Alan had his rug pulled out from under him. "I was 48 years old and I thought I was going to be with the company for 20 more years," he says. "I really believe it was God telling me that I was making a good living, but I was doing so at the expense of my family."
In true Shimamato fashion, Alan turned his lemons into lemonade. He spent the next three years reconnecting with his family, being a stay at home dad and watching his daughter, Elizabeth Chizuko, grow in high school. "That is time I am so thankful for because I will never get it back," he says.
When Elizabeth left for college, Louisa urged Alan to find another career. This time, they became franchisees with N2 Publishing – print publications for established neighborhoods. Their publications include Indian Summer Living and McAllister Lifestyle. From there, Alan decided to form the INTEAM, a business networking group to further help local businesses make connections and grow.
"My parents instilled in me a 'never say die' attitude and a love for America," Alan shares. "My mother never could have done what she did at 51 had she stayed in Japan. They were hard-working, loving, caring people. And they taught me to love other people as well."
And, he's passing the legacy on. Elizabeth is now studying International Business at Eastern Washington University.