It was the story that wouldn't go away.
Filmmakers Sarah and Vasant Salcedo's first project was supposed to be a science fiction film, not a documentary. But in 2009, Sarah heard the tale of the Duwamish tribe's fight to restore their treaty rights. The ongoing battle began in 1855 when Chief Seattle signed the Treaty of Point Elliott, relinquishing tribal lands to the U.S. government in return for reservations, fishing and hunting rights and a settlement of $150,000. Those rights never came, and the tribe has been petitioning the government since 1977 for federal recognition.
The story caught the filmmaker's attention, but still dreaming of their sci-fi film, the couple was convinced that someone must have covered it already. Further investigations revealed that no one had. "Usually documentary films cover the individual tribe but the politics don't get mentioned," says Sarah who cites Sandy Osawa's recent Princess Angeline as an exception. "The larger issue is a broken system that imposes colonial mindsets on sovereign nations. It's not in the past. It's still happening."
Inspired to act, the Salcedos used their company Tall Firs Cinema to create Promised Land, a documentary that follows the Duwamish and Chinook tribes as they fight for long-denied treaty rights and explores the way government and society still perceive tribal sovereignty. On Friday, October 6, the film will be shown as the culminating event of the Symposium on Teaching and Learning at Saint Martin's University's Worthington Center. The screening is open to the public and a discussion panel with representatives from both tribes as well as the filmmakers will follow.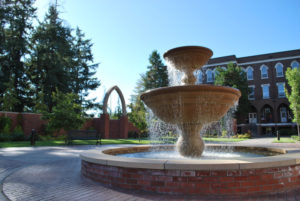 The pair are glad to see their film used as an educational tool. "We love the idea," says Sarah. "Since we first debuted the movie, we've been getting emails from teachers saying, 'When is this going to be available in schools? We need this for our students.' The response from the educational community has been so exciting. We hope that in the future, there will be more space to shine light on communities that don't have ways to get their stories told."
The film is a good fit for the symposium says Irina Gendelman, Ph.D., associate professor of communication studies at Saint Martin's and chair of the society and social justice committee. "The theme of the symposium is 'Place, Community, and Experience' and it's focused on place-based education," she says. "No matter what discipline they're teaching, our faculty can bring that into their content on a deeper level."
Conversations between the university and the filmmakers began after the theme of place was confirmed for the symposium. "We were brainstorming with folks in the communications department about some sort of documentary that would set the tone for the day," says John Hopkins, Ph.D., associate dean of students and director of service and diversity initiatives. "We were thinking about how we could address diversity and equity with the campus community, and then we discovered these filmmakers."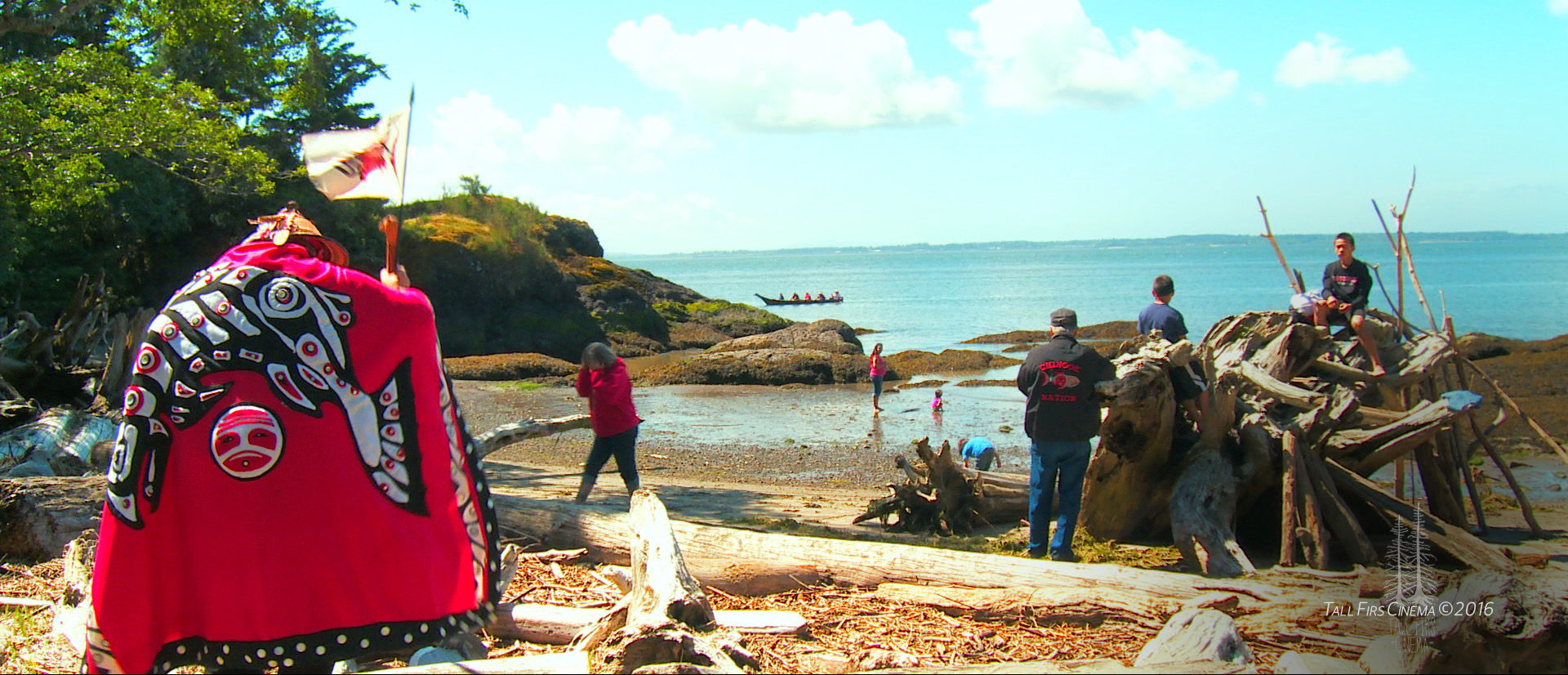 Hopkins hopes the documentary and ensuing discussion will have an impact on Saint Martin's community and beyond. "First, there's our students," he says. "It's really important to think critically about what it means to be in a place, within a greater understanding of place from people who have been here far longer. For the greater community, we need to deepen our awareness of where we live."
Given the current national conversation about monuments, Gendelman believes the film is coming at exactly the right time. "We don't have a lot of monuments about native people's history," she says. "This is a way to bring that voice to the foreground. Creating a space to view and talk about it is important. It's a way to provide the full history, not just what's been reported."
People are hungry for such stories, Sarah contends. "This movie has it all. What do you do when the government is opposed to who you are? How do you maintain your sense of identity and hope? This fight is ringing true with a lot of people right now. It's exciting to see a broad range of people as inspired as we are."
This is the first such film the Communication Department has featured, but Gendelman hopes it won't be the last. "We're very interested in having more film series and bringing in more native filmmakers," she says. "We'd also like to talk about independent filmmaking, why it's important and how it connects to higher education."
For her part, Sarah hopes viewers leave the screening motivated to act. "It doesn't have a happy ending," she warns. "It's more of a note of somber determination. We're hoping that people will be inspired."
The public is invited to view "Promised Land" on Friday, October 6 at 6:00 p.m. in Worthington Conference Center at Saint Martin's University. For those interested in participating the day-long symposium on October 6, "Place, Community, and Experience: Creating Local and Global Connections,"​ visit Saint Martin's Symposium on Teaching and Learning website​ to register.
To learn more about Saint Martin's University, visit www.stmartin.edu.
Sponsored