Under the snowy peaks of the Olympic Mountains, where the saltwater shores meet the freshwater rivers, a deliciousness lurks just under the surface of the silt and mud. While Hood Canal is largely known for recreation activities, fishing, spot shrimp and commercial shellfish, the region's reputation for self-harvested shellfish is becoming a national phenomenon.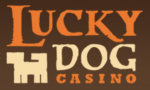 From geoducks to steamer clams like Manila clams and oysters, the shores of Hood Canal are a shellfish lover's ideal destination. With numerous access points to dig, easy rules and regulations to follow and a chance to enjoy a huge dinner after only an hour's work, Hood Canal should be your next destination for a family-fun, clamming adventure.
Where to Clam?
For shellfish consumers and those who enjoy harvesting these tasty delights, a handful of locations along Hood Canal exist that provide excellent views and amazing clams. Starting on the southern end of Hood Canal, Twanoh State Park, east of Alderbrook Resort, is a great destination to find your steamer clams. With plenty of parking, this is a great place to locate clams and mussels during the July 15 – September 30 season. Further up the canal the tidelands at Triton Cove are ideal for oysters all year and clams from July 15 until August 31. The region used to be a commercial oyster farm, so the growth here is incredible year after year.
As you head north from Triton Cove, the Duckabush is open all year for clams and oysters. Here, you will find an impressive harvest opportunity for Manila clams, located in the mid-tidal zone that includes both sand and gravel. Like Titan Cove the Duckabush also used to be an oyster farm, providing some great oysters to those who search for them. On low tides below two feet, geoducks can also be found here. Dosewallips is located just a few miles north of the Duckabush and has similar yields for Manila clams and oysters with harvesting open year round. Finally, even further up Hood Canal, the Quilcene Bay WDFW Tidelands are a seasonal region for oysters, clams and mussels. Open from April 1 until the end of the year, the region has a good population of Manila clams and decent oysters.
What are the Regulations?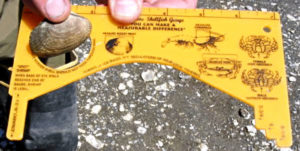 Before you start harvesting clams and oysters, however, please remember that a shellfish/seaweed license is required for anyone 15 years of age or older. As always, check the Washington Department of Fish and Wildlife's website for more information. You can also buy a fishing license online.
Once you have acquired your license, a few rules and regulations must be remembered. The Washington Department of Fish and Wildlife sets limits on how many clams each person can harvest. The numbers may change, but the limit is typically 40 clams and 18 oysters per day. There are also size limitations for which clams you can harvest with the legal, minimum-size for Manila clams, native littleneck clams, butter clams and cockles on public beaches at 1.5 inches. No minimum size for any other species of clams exists, which includes geoducks, horse clams, varnish clams, soft shell clams or mussels. Some regions have specific size requirements, which will be posted on the Washington Department of Fish and Wildlife's website. For those harvesting oysters, please keep in mind that young oysters need the shells of other oysters to seed and grow. Therefore, harvesters must shuck their catch at the waterline and throw the shells back in Hood Canal.
What is the Best Equipment to Bring?
You likely already have the tools you need at home.  Steamer clams can be dug using simple gardening tools like a small rake and a trowel. Unlike the razor clams on the coast, most steamers can be found two to four inches deep in the mud and are very slow movers. Many experienced clammers also bring a pair of rubber gloves to avoid being cut by shells, sharp rocks or any glass on the beach. To store your clams while digging, purchase a net bag from any of the outdoor stores on Hood Canal.
Also, make sure to pick up a plastic clam gauge, so you can verify that your clams are the right size for harvesting. These are cheap and can be clipped to your container with ease.
It is also recommend that you bring a large bucket for transporting your clams to your home after a day of digging. With a bucket in tow you can make sure the clams are clean and fresh when you get to where you are cooking them. It is best to soak your clams in a minimum of six inches of water and to keep them wet and cold after your dig. By doing this you are ensuring that the clams will be clean when they are cooked later, as clams like these need at least four hours in the water to release the grit and sand from their delicious bodies.
Enjoy your Hood Canal clam harvest.