When students in the Olympia School District return to school this fall, they will have a new Superintendent. Patrick Murphy will be spending the summer getting to know the district and will hit the ground running when the teachers return to their classrooms in late August.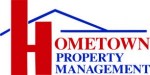 Murphy was a navy brat, born on Roosevelt Roads Naval Station located in the town of Ceiba, Puerto Rico. While his father served in the Navy, Murphy traveled all over the world spending time in Bermuda, California and eventually landing in the Pacific Northwest where his father was working at the Naval Submarine Base Bangor, now known as Naval Base Kitsap after the merger with Naval Station Bremerton.
While his father was serving in the Navy, Murphy's mother was educating the area's children. She was a teacher who valued education and instilled that value in her own three children. After receiving her Doctorate from the University of Washington, she became a principal and ultimately served as the Assistant Superintendent in the North Kitsap School District in Poulsbo.
Murphy did not originally intend to follow in his mother's footsteps. He was a history major at the University of Washington and was planning to attend law school. However, he and a good friend volunteered to coach youth sports together and they both found being with the kids so rewarding that together they decided teaching just might be their calling after all. They applied to Whitworth University to earn Masters in Teaching degrees.
Murphy completed his student teaching at a school in Spokane. He taught Social Studies and coached the baseball team. When he graduated he began looking for a teaching position and was offered a job at his third interview. He accepted his first official teaching position in South Kitsap School District at Marcus Whitman Junior High.
Within one year he was engaged to his high school sweetheart, Elizabeth. They now have three daughters ages 13, 17 and 19. After earning his Doctorate at Washington State University, Murphy went on to serve as the Executive Director of Education in the Issaquah School District. He has been a teacher, an assistant principal, a principal and, most recently, the Assistant Superintendent in the Edmonds School District.
After so many different experiences at schools across the state, Murphy said he was drawn to Olympia because he has "only heard positive things about the Olympia School District from those who have been or are currently in the district. It is a close-knit community and there is a lot of family engagement which is an important component of any successful district."
One of the many things that the Olympia School Board appreciated about Murphy when they voted unanimously to hire him this spring is his commitment to equity. The district has already put a lot of work into making sure that all students have the opportunity to succeed, and Murphy looks forward to continuing and expanding that work.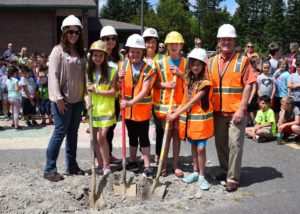 "I am excited to work in a district that has AVID," explains Murphy. The Advancement Via Individual Determination program is a college readiness program already in place and working well in the district. Murphy looks forward to looking at this program and others to see how the district can do an even better job of making sure that all students have the tools to succeed. As Murphy explains, "a 90% graduation rate is a phenomenal statistic, but let's look at why the system isn't working for those 10% that are not."
Murphy wants to see that the enrollment in advanced classes like honors and International Baccalaureate courses represents the diverse population that exists in the district. This pathway begins in elementary school, and forging these roads for students is a priority for the future.
Providing mental health support in schools is another avenue Murphy hopes to explore. While in Edmonds, the school district secured close to a million dollars in grants to support mental health and provide a full-time social workers in all its elementary schools. "They are experts in accessing the community resources that are available to our families," explains Murphy. "It is time to start these conversations around supporting the mental health of our children."
For the time being, Murphy will commute from Edmonds until he has decided where his family would like to settle. No doubt he will get lots of advice about which side of town is better. The age-old Westside vs Eastside argument is never really resolved because the truth of it is—he cannot go wrong.
Welcome to Olympia, Patrick Murphy. You are going to love it here.