Winter weather isn't always severe here in Thurston County.  Wet and windy is the norm, but too quickly wet can turn to icy and, as we've seen several times already this year, to snow. When roads get slick, the chances of getting in an accident skyrocket. The Federal Highway Administration states that "116,800 people are injured in vehicle crashes on snowy, slushy or icy pavement annually." While you hope you aren't one of them, accidents do happen.
Thankfully, when driving carefully, and often slowly, on icy roads, accidents can be minor fender benders and spin-outs. But, while we walk away from these types of wrecks, we often walk away sore. Instead of waiting for weeks, or sometimes months, for pain and stiffness to resolve, address the issue immediately.
Dr. Murray Smith of Eastside Chiropractic has been helping patients live better quality lives for more than 25 years. And, in that time, he has seen his fair share of car accident victims seeking his help to relieve their pain. Though each injury and each person is different, Dr. Smith can confidently say for everyone, "The sooner we see you after an accident to evaluate your condition, the better."
In the earliest stages of an injury, whether to soft tissue or the skeletal system, Dr. Smith says that interventions can often have the most favorable effects and results can be most effective. One key to early intervention is managing inflammation. Dr. Smith indicates that early stretching routines can help manage the development of scar tissue to be beneficial to healing, not detrimental.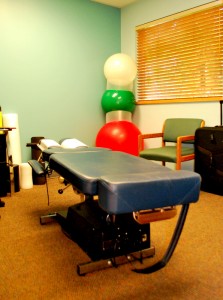 "Healing takes place in phases," he explains. "At some point in the healing, putting favorable stress on the tissue with light activity and stretching with gradual increases over time can net some great results."
The first step for anyone visiting Dr. Smith post-accident is a comprehensive evaluation to determine what's going on. "I learn as much about a patient's body mechanics as I can," he shares. From there, his primary aim is to help reduce pain. And, while popping a pill seems like an easy way to relieve pain from an injury, it's important for patients to realize painkillers simply mask pain through chemical processes in the body.
"In the early stages, to get some pain relief, I have patients use massage, home ice therapy, stretching and heat to help alleviate their pain," Dr. Smith explains. These techniques not only reduce pain, but help keep inflammation down and reduce the formation of scar tissue. Dr. Smith also regularly coordinates care with patient's primary care physicians when injuries necessitate a joint approach, sometimes involving imaging.
Dr. Smith's methods of care fall into two broad categories: passive and active. In passive treatments, things are done to the patient including massage, medications and chiropractic adjustments. Active treatments are things you, as the patient, do yourself. These typically come in phase two of treatment for an injury and include stretching and physical activity.
"My biggest goal is to help people not become too dependent on passive care and move towards active care. Because, it's within active care that people truly see a change in their health and well-being," says Dr. Smith.
If you experience a car accident this winter, or anytime of the year, Dr. Smith stresses that the emergency room may be your first visit. "If it's serious, go to the ER," he says. "But, if your injury doesn't necessitate a visit to the hospital, come see me. And, the sooner the better." From fender-benders to larger accidents, Dr. Smith has seen the benefit of early interventions time and time again.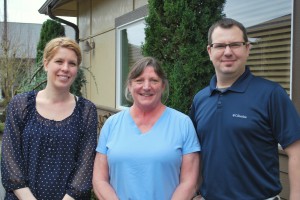 His team is adept at working through complex insurance issues as well, making for a stress-free visit which may well result in faster healing and smoother recovery. "We want to make it easy for people to come see us, get the care they need in a really whole body, whole life approach, with as little stress as possible," Dr. Smith says.
Eastside Chiropractic offers on-site massage therapy, certified personal trainer Mike Jensen to assist with active treatments and recovery and the decades-long experience of Dr. Smith himself. The team at Eastside Chiropractic aims to help you recover and get back on the road safely and pain free.
Eastside Chiropractic
1526 Bishop Rd SW, Tumwater
360-459-9000
Sponsored