Mike Jensen is a Thurston County native. Born and raised in Tenino, Jensen grew up on his family's cattle ranch, River Bend Ranch. While he was young, the family raised beef cattle and established a Christmas tree farm on their property. The farm expanded in the mid-90s enabling the family to increase their grazing herds of grass-finished beef, add pastured pork and farm quality grass hay from their acreage.
And recently, River Bend Ranch has become a popular wedding and event destination. After hosting older brother Kevin's wedding in their beautiful, old barn, the family realized others might love the rustic, country setting for their events.
Jensen was a stand-out athlete at Tenino High School, participating in track and football throughout his four years. Upon graduation, he attended Central Washington University where he increased his interest, and involvement, in sports as part of the CWU track team as a thrower. During this time, Jensen began to learn more about the internal workings of the body as he trained for peak performance.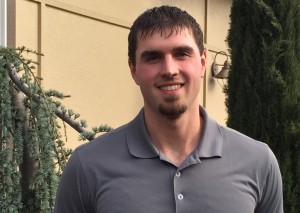 His training for the field led him to earn a degree in Exercise Science. Jensen's degree included an internship in the CWU health center where he experienced, and instructed others on, the benefits of exercise as medicine including assistance with weight loss and functional movement.
After graduation he returned home, working with his older brother Kevin, and the rest of his family, on River Bend Ranch. In addition, Jensen began putting his sports and exercise science background to good use at Tenino High School as the track coach as well as assisting with the football team.
However, an injury to his back slowed Jensen considerably and brought him into the offices of Dr. Murray Smith at Eastside Chiropractic. Dr. Smith has been a customer of River Bend Ranch for years and knew the Jensen family well. With more than 30 years of chiropractic expertise, Jensen was confident that Dr. Smith could help get him moving again. Through their conversations, Dr. Smith learned of Jensen's exercise science background and began to realize what an asset his skills would be to the patients at Eastside Chiropractic.
Fast forward to today, and not only has Jensen recovered from his injury but he has partnered with Dr. Smith to bring personal training and functional movement work to the Tumwater office. As a certified Personal Trainer through ACSM (American College of Sports Medicine) and certified exercise physiologist, Jensen has a lot to offer Eastside Chiropractic's clients aimed at improving strength, flexibility and general fitness.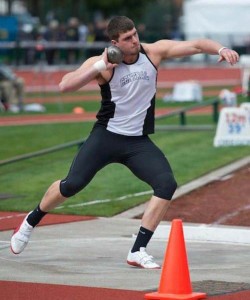 "Being an exercise physiologist sets me apart as I have a Bachelors of Science degree in addition to my certifications, along with experience working in a clinical setting," Jensen shares. "I focus on helping people who are working toward health and to overcome chronic illness."
Jensen partners closely with Dr. Smith, getting to know the patient's needs and goals. Dr. Smith is then able to "prescribe" sessions with Jensen for patients to improve flexibility, lose weight, increase muscle tone, and address chronic conditions.
Jensen and Eastside Chiropractic will soon begin offering functional personal training packages tailored for client's individual goals. "This is more than personal training," says Jensen. "This is a way for patients to set individual health goals that are realistic and achievable." He shares examples of clients working toward goals to increase muscle strength after heart surgery or increase stamina and endurance for a walking tour in Europe.
In five focused sessions over a span of eight weeks, clients work with Jensen to assess health needs and goals and craft a realistic schedule and plan to achieve them.
The first session starts with clients sharing their history, goals and current routines with Jensen. This information, combined with comprehensive baseline assessments including strength, balance, body fat percentage, and stretching tests, helps Jensen design the right training plan for the eight-week period.
The real work begins in session two where Jensen lays out a workout schedule and stretching program. Again, the schedule is unique for each individual's starting point and overall goals. "Clients typically will begin with a walking protocol which may simply be five minutes of walking for five days a week," Jensen explains.
Of course, if someone's baseline fitness level indicates they can do more, Jensen will start them off accordingly. Clients will leave their week two session with a packet containing all of their baseline results from week one along with a comprehensive guide including written instructions and pictures for each exercise prescribed. "It's really easy to follow as our goal is for people to feel successful and see progress," says Jensen.
During the remaining sessions, Jensen adds resistance exercises, increases length or frequency of walks, adjusts stretching protocols and adds new options to keep the workouts fresh. "The biggest goal is for people to get into a habit of doing something active each day," he says. "I'd rather someone cut back on the amount of time they exercise instead of skipping it. Establishing a habit is more than half the battle."
Interested in learning more? You can contact Mike Jensen and Dr. Murray Smith at Eastside Chiropractic Services, LLC at 360-459-9000.
Sponsored